"Sailor Moon Crystal" anime cast will provide their voices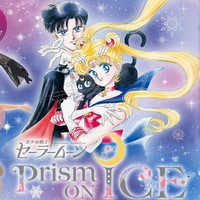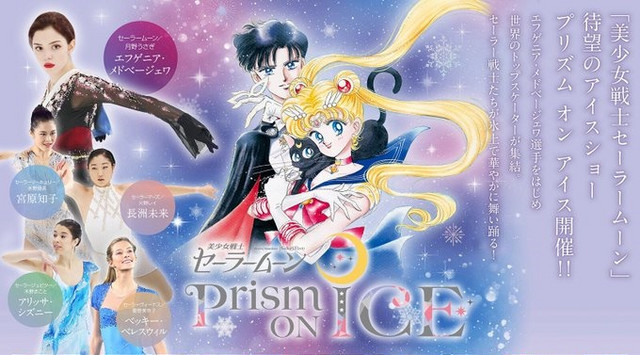 A press conference for Pretty Guardian Sailor Moon: Prism On Ice, the first ice show inspired by the Sailor Moon franchise, was held at the franchise's show restaurant "SHINING MOON TOKYO" today. 20-year-old Russian figure skater Evgenia Medvedeva, a two-time Olympic silver medalist who is cast as Usagi Tsukino/Sailor Moon in the show, appeared in front of the media in the costume of Sailor Moon.
Pretty Guardian Sailor Moon: Prism On Ice is scheduled to be held at KOSE Shin Yokohama Skate Center in Kanagawa Prefecture for three days from June 5 to 7, 2020. In addition to Medvedeva, more famous figure skaters are announced to perform as the main Pretty Guardian characters. And the voice cast from the Sailor Moon Crystal anime series will provide their voice as the characters.
The Sailor Moon fan club members will be able to make a reservation for the tickets until February 29. Then Lawson Ticket will start accepting pre-orders from non-fan club members on March 16.
Main Cast:
Sailor Moon/Usagi Tsukino: Evgenia Medvedeva (two-time Olympic silver medalist)
Sailor Mercury/Ami Mizuno: Satoko Miyahara (four-time champion of Japanese national champion)
Sailor Mars/Rei Hino: Mirai Nagasu (bronze medalist at the 2018 Winter Olympics)
Sailor Jupiter/Makoto Kino: Alissa Czisny (two-time U.S. national champion)
Sailor Venus/Manako Aino: Becky Bereswill (Junior Grand Prix Final champion in 2008)
Tuxedo Mask/Mamoru Chiba: Andrew Poje (two-time Grand Prix Final champion)
"Sailor Moon Crystal" anime voice cast:
Sailor Moon/Usagi Tsukino: Kotono Mitsuishi
Sailor Mercury/Ami Mizuno: Hisako Kanemoto
Sailor Mars/Rei Hino: Rina Sato
Sailor Jupiter/Makoto Kino: Ami Koshimizu
Sailor Venus/Manako Aino: Shizuka Ito
【更新】「美少女戦士セーラームーン」史上初のアイスショー!
「美少女戦士セーラームーン Prism On Ice」6月5日~7日開催!
出演者も発表に!
FC先行もスタートです!https://t.co/ORGUvQxweZ pic.twitter.com/hMYkaVPV88

— セーラームーン25th公式 (@sailormoon_25th) February 13, 2020
「セーラームーン」初アイスショーの出演者が一挙解禁、メドベージェワはうさぎ役https://t.co/EhbAGdXdw8 pic.twitter.com/JqoyQhZd7B

— コミックナタリー (@comic_natalie) February 13, 2020
---
Source: "Sailor Moon" 25th anniversary project site, Comic Natalie
(c)Naoko Takeuchi