Advance screening event for its first two episode will be held in Tokyo on March 22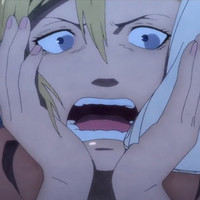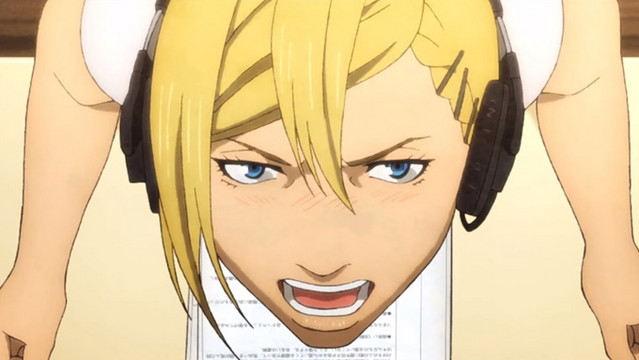 The official website for the upcoming TV anime adaptation of Hiroaki Samura (Blade of the Immortal)'s radio personality-themed manga Nami yo Kiitekure / Wave, Listen to Me! posted a two-minute second PV to announce its April 3, 2020 premiere in Japan.
The clip also introduces the anime's OP theme song "aranami" (literally means raging wave) performed by two-member rock band tacia. The band was formed by the two Hokkaido-born members (the story of the anime is set in Sapporo-city, Hokkaido) in 2005 and has provided theme songs for Naruto Shippuden, Space Brothers, and Haikyu!!.
The TV anime Nami yo Kiitekure / Wave, Listen to Me! is set to premiere on MBS, TBS, and BS-TBS on April 3, 2020, then on HBC two days later. An advance screening event for its first two episodes is scheduled to be held at United Cinema Toyosu in Tokyo on March 22. The anime's four main voice cast: Riho Sugiyama (Minare Koda), Shinshu Fuji (Kanetsugu Matou), Manaka Ishimi (Mizuho Namba), and Sayaka Ohara (Madoka Chishiro) will also join for a talk show on the stage.
2nd PV:
TV anime key visual: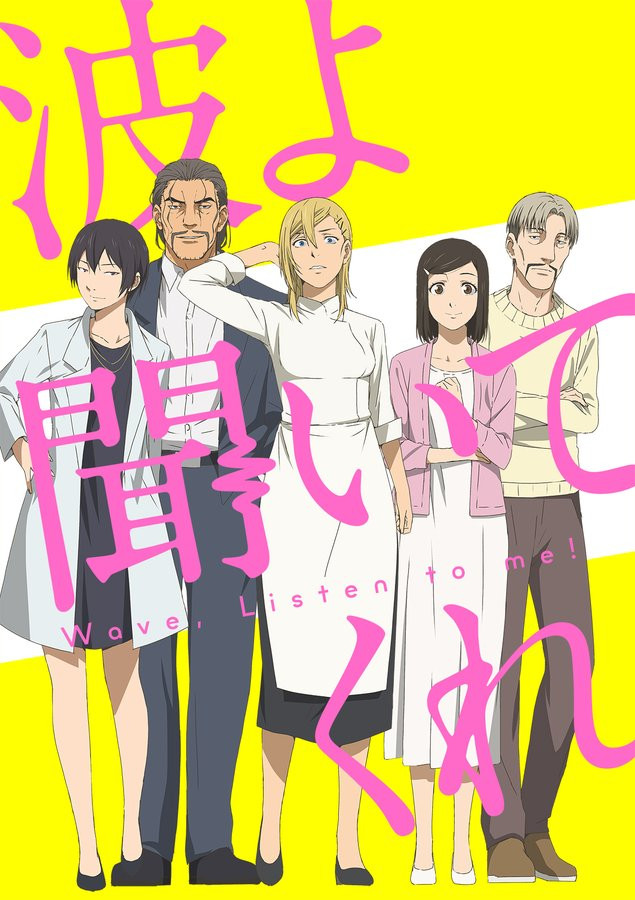 tacia artist photo: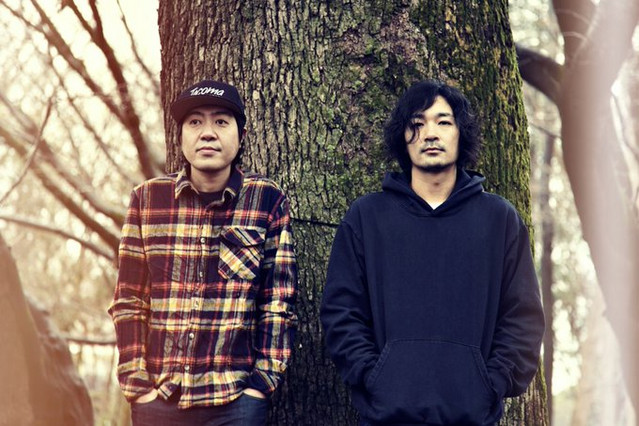 ---
Synopsis:
The protagonist Minare Koda, who works at a soup Curry shop VOYAGER in Sapporo-city, Hokkaido, notices her own voice on the radio. The day before, Minare grumbled to Kanetsugu Matou, a director at a local radio station MRS whom she met by chance, about her lost love. Her story was secretly recorded by Matou, then it was played on the radio. Minare goes to MRS to stop the broadcast and finds Matou. But instead, he coaxes her into doing an ad-lib talk on the radio. After that, Minare is given a special program at midnight and starts working as a radio personality while working at VOYAGER.
Main staff:
Director: Tatsuma Minamikawa (FAIRY TAIL -DRAGON CRY-)
Series composition: Shoji Yonemura (One Piece, Karakuri Circus)
Character design: Takumi Yokota (Mitsuboshi Colors)
Anime production: Sunrise (Mobile Suit Gundam, Cowboy Bebop)
Main voice cast:
Minare Koda: Riho Sugiyama
Kanetsugu Matou: Shinshu Fuji
Mizuho Namba: Manaka Ishimi
Katsumi Kureko: Kazuhiro Yamaji
Madoka Chishiro: Sayaka Ohara
Ryusuke Koumoto: Kairo Ishikawa
Chuya Nakahara: Masaaki Yano
Makie Tachibana: Mamiko Noto
Yoshiki Takarada: Bin Shimada
Mistuoa Suga: Daisuke Namikawa
---
Source: TV anime "Wave, Listen to Me!" official website / Twitter
©Hiroaki Samura, KODANSHA/Moiwayama Radio Composition Bureau