"I was convinced that these would be magnificent films."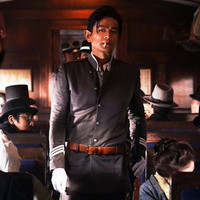 The official website for the forthcoming two-part "Final Chapter" of the Rurouni Kenshin live-action film series announced today that 52-year-old Yosuke Eguchi reprises his role as Hajime Saito, the captain of the third unit of the Shinsengumi. As with Takeru Sato as Kenshin Himura, Eguchi has played the character in all films since the first one released in 2012.
He posted his thought on his role on the film's official website, "It is a great honor to play the same role for many years. On the other hand, I can't escape from him and do freely, because he is the character we have created until now, these were tough things. In particular, it took more than six months to shoot these two films, and I had a hard time maintaining a sense of tension all the time, but when I thought that all the scenes we shot would be connected, I was convinced that these would be magnificent films (laugh)."
He also talks about shooting two films simultaneously, "I used a lot of energy. The stories and times of 'The Final' and 'The Beginning' are completely different, so the tone of the dialogues had to be changed as well. As the era changes from the end of the Edo period to the Meiji period, Kenshin and Saito are also changing along with the flow of the world. I think it's worth very much if you watch the two films in a row."
The "Final Chapter" tells two stories based on the manga's final "Jinchu" arc and the 1999 OVA "Tsuioku-hen/Trust & Betrayal." The first part "The Final" will be released in Japan on July 3, 2020, then the second and final part "The Beginning" will follow on August 7.
【信念の男、続投!】

剣心の対極で2つの時代を生きた男、
『るろうに剣心』において決して欠かせない斎藤一。

『#るろうに剣心最終章 The Final/The Beginning』に斎藤一役 #江口洋介 さんの続投が決定しました!! pic.twitter.com/ZQJplgBkaU

— 映画『るろうに剣心』公式アカウント (@ruroken_movie) February 18, 2020
Teaser poster visual: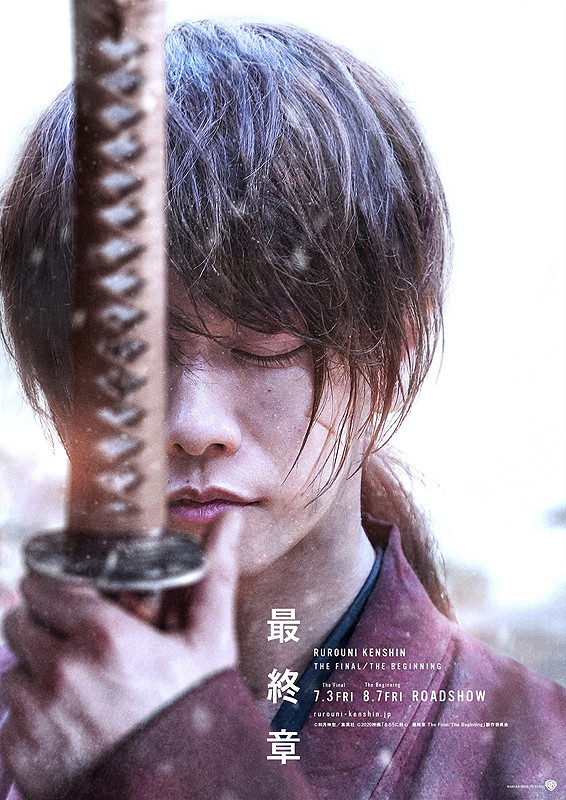 ---
Source: "Rurouni Kenshin" live-action film official website / Twitter
©Nobuhiro Watsuki/SHUEISHA
©2020 "Rurouni Kenshin Final Chapter The Final/The Beginnng" Production Committee