Upcoming event will let fans support their favorite quint, even after the choice is made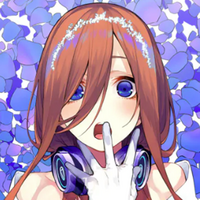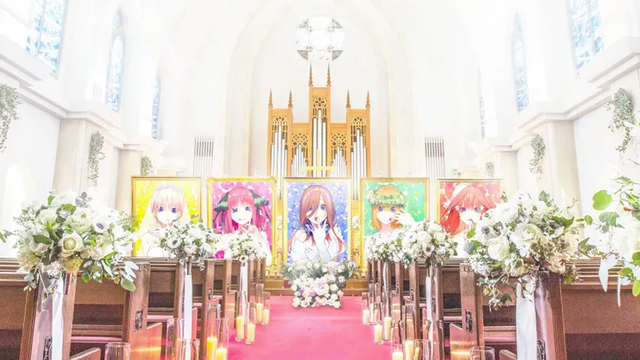 Tomorrow, the final installment of the Quintessential Quintuplets manga will be released, and manga readers will know which sister accompanies Futaro to the altar. But if your favorite wasn't his pick, don't worry—there'll be a church event to let you show your support!
Anime art distributor Anique, which specializes in blockchain sales of original digital art, is offering a chance for fans to buy one-of-a-kind memorabilia of their favorite Quintessential Quintuplets sister. For 1,500 yen, you can become a "joint partner" on a piece of art featuring the sisters in bridal attire. Partners will share space on the official certificate with series creator Negi Haruba.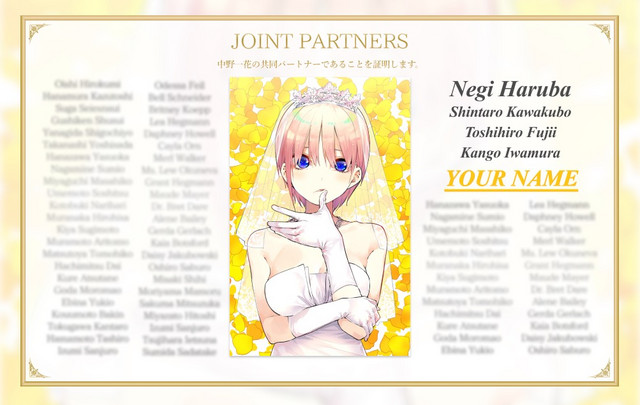 Joint partners will have shared access to a website featuring the art, will be invited to special events, and will also be able to access limited-edition merchandise. A five-day exhibition will be taking place at the Glory Chapel in Tokyo's IVY Hall, where you can view the five pieces as part of an exhibit marking the end of the manga run.
By way of merchandise, joint partners can order a framed print of their purchased art piece for 30,000 yen, and a wedding mug for 5,000 yen (which comes with a hand towel decorated with the same pattern). Mugs will arrive with a special message card: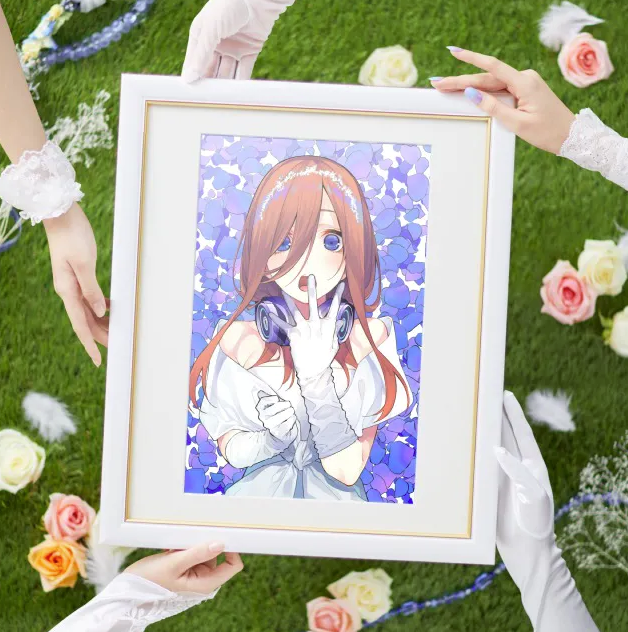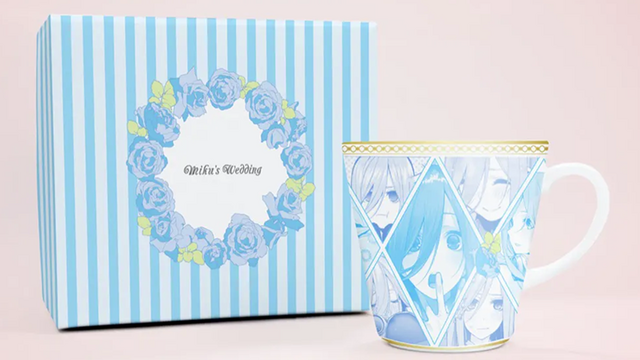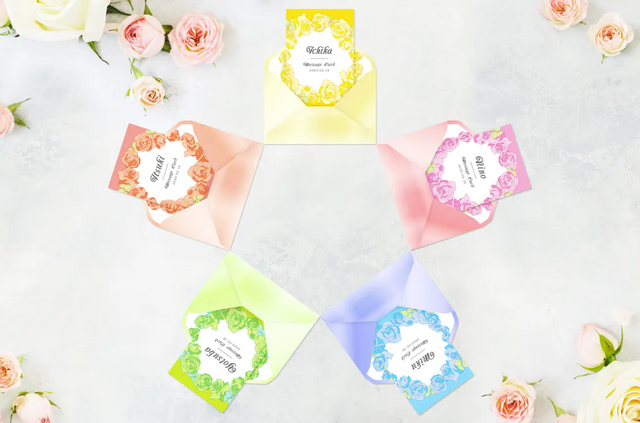 Can't decide? No worries—you can become a joint partner on more than one art piece.
The exhibit at IVY Hall Glory Chapel will take place April 10-14. Fans have 30 days to stake their claim on the art pieces and order their extras.
>> Quintessential Quintuplets Joint Partner Event
Source: Oricon