"Gundam Build Divers Re:RISE" TV anime second season PV is also streamed
At the live presentation for the Gunpla (Gundam Plastic Model)'s 40th-anniversary project held in Tokyo today, it was announced that 54-year-old Katsuyuki Motohiro (Bayside Shakedown, Psycho-Pass) will direct a live-action movie inspired by the Gundam Build anime series.
The Gundam Build anime series featuring virtual battles using the customized Gunpla kits launched in 2013 with its first installment Gundam Build Fighters. Motohiro has been known as a big fan of Gunpla.
Message from Katsuyuki Motohiro:
"Congratulations on the 40th anniversary of Gunpla! I have been involved in planning as a Gunpla supporter in various ways. Last time, I joined the coloring project, but finally, I will express my love for Gunpla in the form of a movie at the timing of its 40th anniversary. I have enjoyed making Gunpla since I was a child, but my passion has never fade away! We are working hard to share that feeling with everyone, so please look forward to it."
How and when the live-action New Gundam Build Series (tentative title) is distributed will be announced at a later date.
---
Also, a new anime Gundam Build Divers Series: Battlogue (tentative title) is in the works by Sunrise. The Gunpla kits to appear in its story will be decided by the fans' votes. The online voting is scheduled to begin this April on the Gunpla 40th anniversary website and others.
【✨制作決定✨】

劇中に登場するメカをファン投票で決定し、ファンが望む夢のガンプラバトルを描く、
『ガンダムビルドダイバーズシリーズ バトローグ(仮)』制作決定‼️‼️

「登場ガンプラ大投票」は、4月よりガンプラ40周年特設ページなどで開催予定です????

お楽しみに????#g_bd pic.twitter.com/46lEPhGUAw

— ガンダムビルドダイバーズシリーズ (@gundambd) February 21, 2020
---
In addition, an 80-second PV for the forthcoming second season of the TV anime Gundam Build Divers Re:RISE is now streamed online. The new season is set to start streaming on the Gundam franchise's official YouTube channel at 20:00 on April 9, 2020 (JST). Then, it will be also start airing on BS11 at 19:00 on April 11 and on Tokyo MX at 22:29 on April 28.
PV:
Key visual: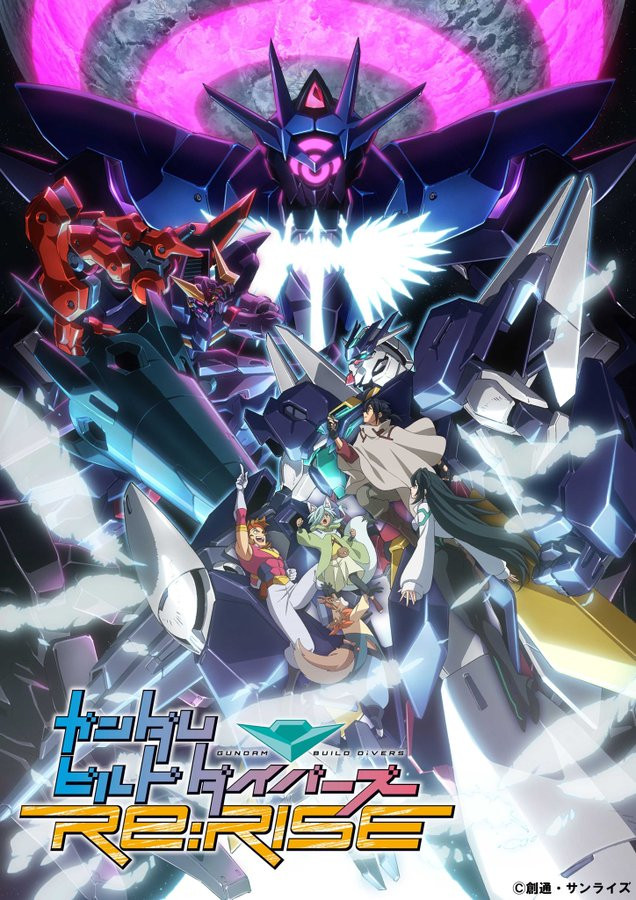 The second season synopsis:
A beam of light, fired from an orbital satellite at the end of their fierce battle, forced Hiroto and his teammates to face the possibility that the planet Eldora where they have been battling doesn't just exist within the network game Gunpla Battle Online (GBN), but is part of the real world. For a time, this realization brought the Build Divers to a halt.
However, their bond with Freddie and the other people of Eldora, who fought with them against the One-eyes, brings Hiroto, Kazami, May, and Parviz back together again. To find Masaki Shido, the Diver whose consciousness is still trapped on Eldora... To discover the true nature of Alus, the mysterious leader of the One-eyes... And most of all, to save Freddie and their other precious comrades. There is still a remaining "mission" they must clear on Eldora. With the power of their newly built Gunpla, the true battle of the second Build Divers will now begin.
---
Source: "Gundam Build Divers Re:RISE" official website / Twitter
©SOTSU, SUNRISE