Some 1696 respondents voted for their Top 10 favorites using the Simeji app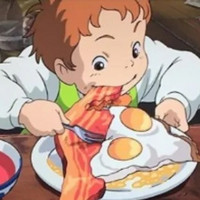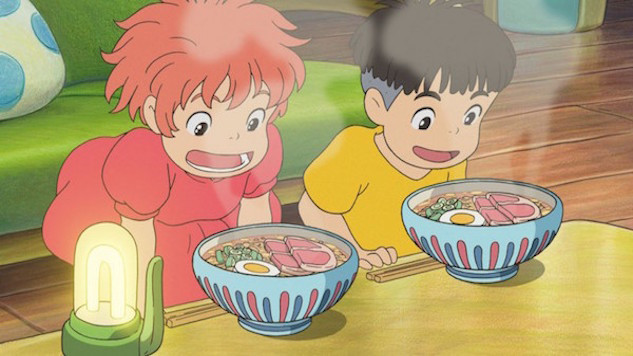 Studio Ghibli is known for animating some scrumptious-looking scenes of home-cooked meals, and recently a poll conducted on Simeji - an emoji-focused social media app run by Baidu Japan Inc. - asked teenage girls in Japan to vote on the Studio Ghibli meals that they'd most like to eat.
The poll ran from February 03 - 13, 2020, on the Simeji app and some 1696 Japanese girls between the ages of 13 - 19 responded. The Top 10 Results (in descending order) are as follows:
10.) Pumpkin and Herring Pie from Kiki's Delivery Service.
09.) Sheeta's Stew from Castle in the Sky.
08.) The Giant Anman Bun Given by Rin from Spirited Away.
07.) The Squishy Transparent Thing that Chihiro's Dad Was Eating from Spirited Away.
06.) Satsuki's Bento Box from My Neighbor Totoro.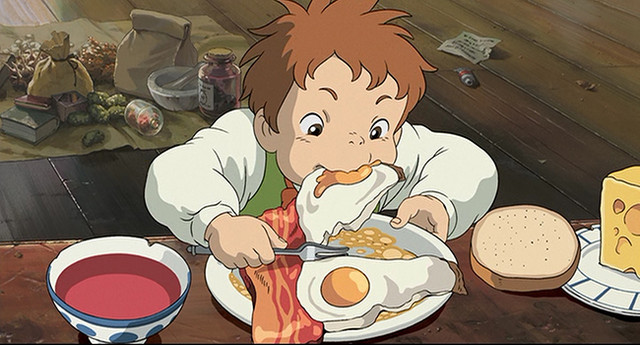 05.) Bacon and Eggs from Howl's Moving Castle.
04.) Haku's Onigiri from Spirited Away.
03.) Sunny-side Up Fried Egg Bread from Castle in the Sky.
02.) Kiki's Chocolate Cake from Kiki's Delivery Service.
01.) Ham Ramen from Ponyo.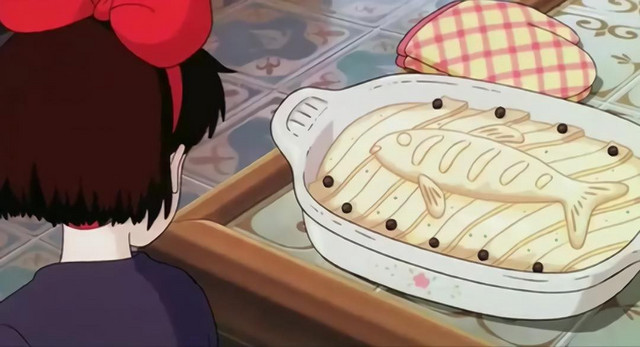 Judging from the results, it seems like Japanese teenage girls are all about the protein. I'm surprised that the Pumpkin and Herring Pie made the Top 10, but the other results seem about right to me, especially Bacon and Eggs coming in at the Number 5 spot, since that scene makes Howl's cooking look like the Platonic ideal of breakfast. I'd prefer my Studio Ghibli food with out the pig-transformation curses, though. (Looking at you, Number 7.)
What Ghibli meals would you like to eat in real life? Be sure to let us know in the comments section below!
Source: Cinema Today
Image copyright notices:
© 1989 Eiko Kadono - Studio Ghibli - N
© 2004 Studio Ghibli - NDDMT
© 2008 Nibariki - GNDHDDT

---
Paul Chapman is the host of The Greatest Movie EVER! Podcast and GME! Anime Fun Time.