Yuichiro Hirakawa (Erased)-directed adaptation will open on December 18, 2020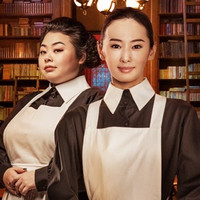 The official website for the forthcoming live-action film adaptation of Kaiu Shirai (story) and Posuka Demizu (art)'s dark fantasy shonen manga Yakusoku no Neverland / The Promised Neverland has announced its two additional cast members.
33-year-old actress Keiko Kitagawa (Sailor Mars in the Sailor Moon live-action TV show) is cast as Mom Isabella. She is the beloved mother of the children at the orphanage Grace Field House, where Emma and other main characters live, but also has two totally different aspects: an ideal mother full of affection and smiles, and a ruthless and merciless attitude to hunt down Emma and others.
Kitagawa: "Every actor understands how difficult it is to adapt a manga into a live-action film, and I thought it would be impossible to realize the world view of The Promised Neverland in live-action without damaging the quality of the manga. In the end, with my wish to work with director Hirakawa again and a promise that none of Isabella's character settings including her age won't be changed, I decided to take the role."
Meanwhile, 32-year-old comedian Naomi Watanabe plays Sister Krone. While working as Isabella's helper, she is secretly seeking a revolt.
Watanabe: "Consulting with director Hirakawa, I tried my best to play Krone who shows various expressions and emotions clearly in live-action! The child actors were slightly scared of Krone's such strong character in the set...(laugh). The original manga's drawings are so cute, but its story has a shocking development, and it has become my favorite work that I am drawn into its story more and more. Together with Isabella played by Kitagawa-san, I want to become a character who stands up to the children."
【追加キャスト決定】

物語の大きなカギを握る
二人のキーパーソン????️
子供達の最愛の"飼育監(ママ)"役は...

????イザベラ:#北川景子
????クローネ:#渡辺直美

▼コメントはこちらhttps://t.co/AeDtu4zT7M

子供たちとの頭脳戦は勿論、
飼育監同士の闘いにも乞うご期待????️✨#約ネバ#12月18日脱獄開始 pic.twitter.com/PLlsAZ3Vn0

— 『約束のネバーランド』公式 (@yakuneba_staff) February 26, 2020
---
The live-action film adaptation is directed by 47-year-old Yuichiro Hirakawa, who previously worked on the live-action film adaptation of Kei Sanbe's mystery manga Boku dake ga Inai Machi/Erased in 2016, on a screenplay penned by his Erased partner Noriko Goto. It is set to be released in Japan on December 18, 2020.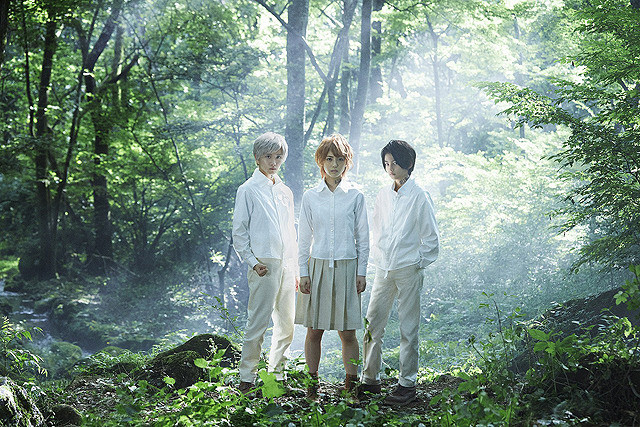 ---
Source: "The Promised Neverland" live-action film official website / Twitter
© Kaiu Shirai, Posuka Demizu/SHUEISHA
© 2020 Movie "The Promised Neverland" Production Committe