Plus de 4 ans après sa sortie au Japon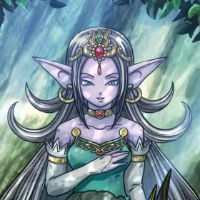 C'est à partir d'aujourd'hui, 25 févier, que le free-to-play Dragon Quest of the Stars est disponible sur les smartphones (Android et iOS) en France. Le jeu se présente comme un RPG multijoueurs (jusqu'à 4) au tour par tour, reposant sur un système de gacha/loot et d'achat in-app. À l'image de certains opus de la licence, il sera possible de customiser son personnage, basé sur le design de personnage d'Akira Toriyama.
Le jeu a été un carton au Japon avec plus de 20 millions de téléchargements. On note que le jeu profitera bien d'une traduction française et ne se jouera qu'en position verticale.
Source : JVC