The first feature film in the Patlabor anime franchise was released on July 15, 1989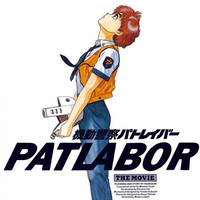 GENCO Corporation, which manages the copyrights for the Mobile Police Patlabor series, and United Cinema Corporation, which operates cinema complexes including United Cinema and Cineplex, have announced that they will begin showing the 4DX version of Patlabor The Movie in 48 theaters in Japan from April 17, 2020.
The first feature film in the Patlabor anime franchise, directed by internationally acclaimed creator Mamoru Oshii (Ghost in The Shell) was released in Japan on July 15, 1989, and has been considered one of the best anime film in the late 1980s. The sound of the film used in the 4DX screenings is the renewal version produced in 1998 for its DVD release.
The 4DX offers motion seating, effects of wind, fog, rain, lightning, snow, scents and rainstorm to the audience during the screening. And, as the fans know well, the climax scene of the film is set at a huge man-made island in Tokyo Bay, named the Ark, when a huge typhoon hits Tokyo. The audience will be able to enjoy the realistic experience of the Tokyo Bay Battle at the 4DX theaters.
Poster visual for the 4DX screenings: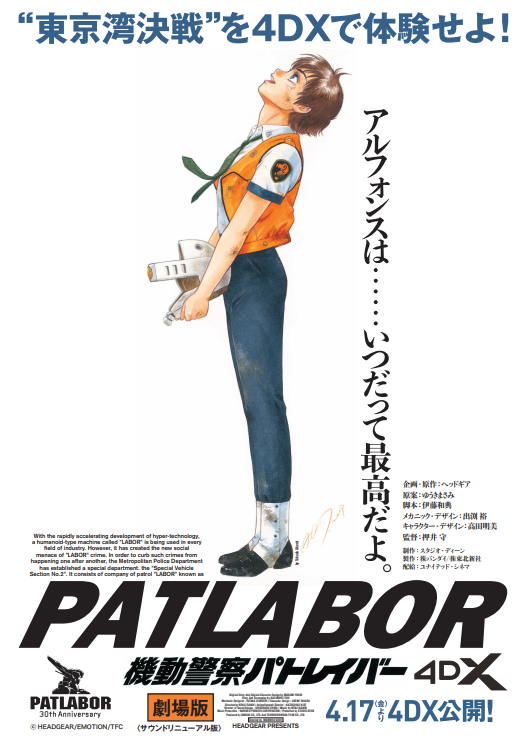 Original main visual: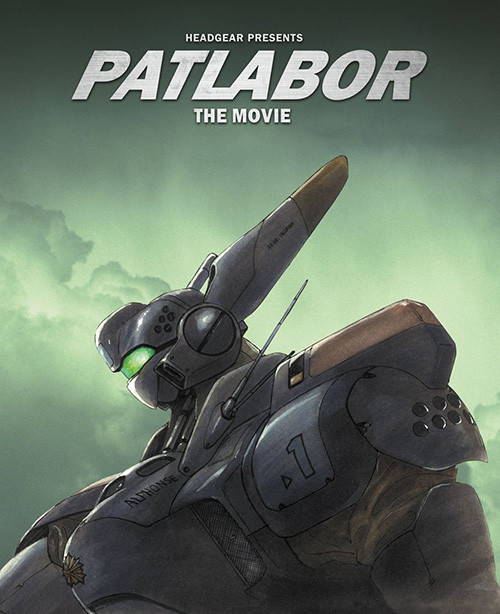 ---
Source: GENCO press release
© HEADGEAR all rights reserved.