Premico debuts new timepiece loaded with Castle of Cagliostro Easter eggs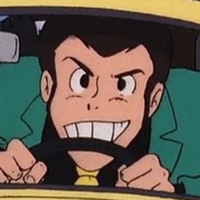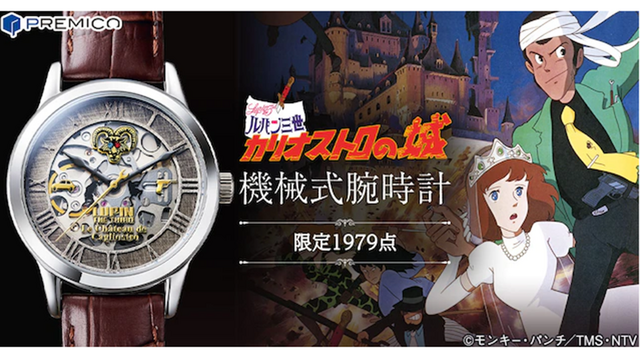 Good heavens, would you look at the time?
Watch maker Premico is celebrating the recently-passed 40th anniversary of Lupin the 3rd: The Castle of Cagliostro with an ornate wristwatch. Limited to a run of 1,979, the timepiece is full of imagery and Easter eggs straight out of the film.
The face of the watch, from its hands to its Roman numerals, comes straight from the clock tower where Lupin and Count Cagliostro had their memorable final battle. You can even see their silhouettes against the open clockwork in the middle of the watch: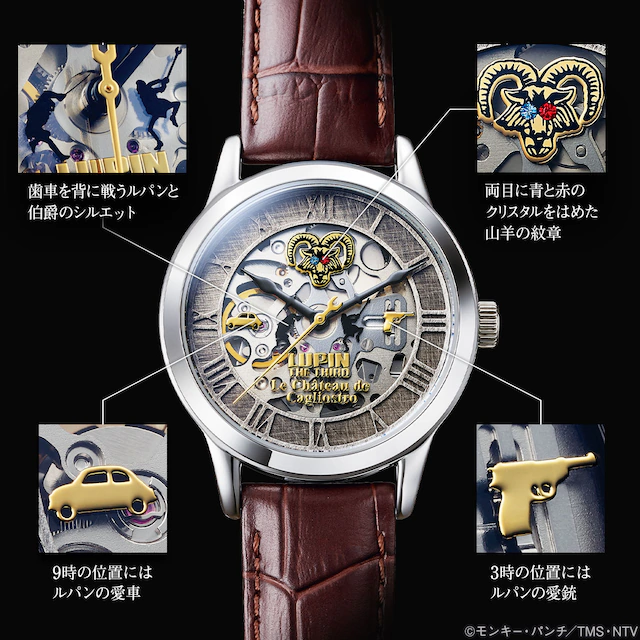 As on the clock tower, 12 o'clock is marked with a goat's head, whose Swarovski crystal eyes call to mind Clarisse and the Count's signet rings. Lupin's trust Walther P38 and Fiat 500 can be seen at the 3 and 9 marks, respectively. And the second hand features a wrench: Lupin's weapon of choice during the battle.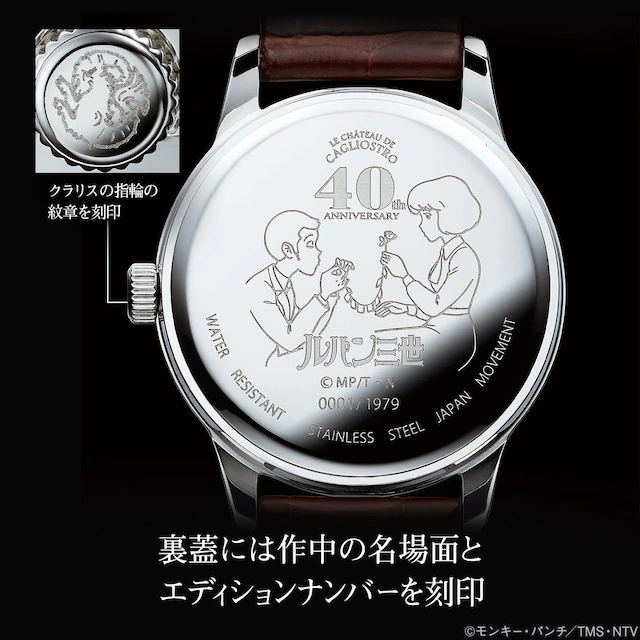 The back features an engraving of one of the iconic moments from the film, along with the watch's edition number. The dial on the side is decorated with the seal from Clarisse's signet ring.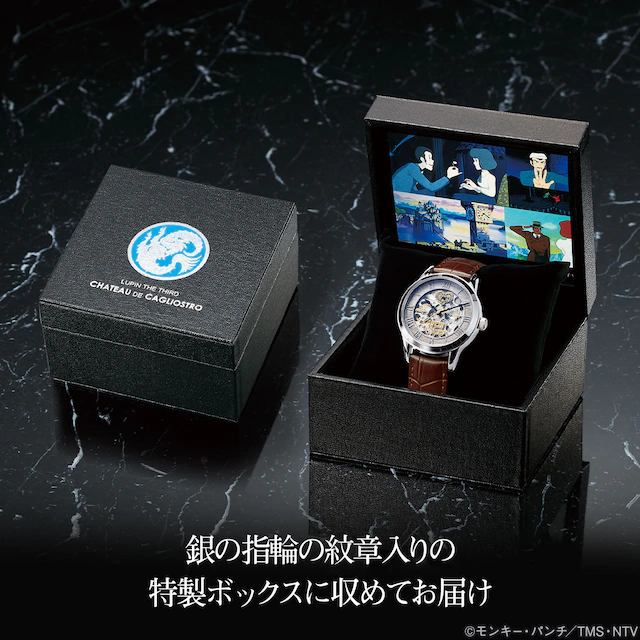 The watch arrives in a special display box, also marked with the Cagliostro signet.
One of these limited-edition timepieces will cost you 49,280 yen (about $448.97), tax included. Orders are open now on the Premico website, and watches will be shipped out in late May.
>> Castle of Cagliostro Watch from Premico
Source: Comic Natalie