Masahiko Ohta (YuruYuri)-directed TV anime adaptation is available on Crunchyroll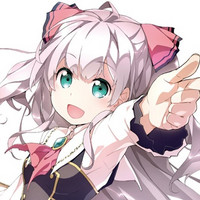 The official website and Twitter for Earth Star Entertainment's light novel imprint Earth Star Novel announced on February 28 that FUNA's comedy fantasy series Watashi, Noryoku wa Heikinchi dette Ittayone!/Didn't I Say to Make My Abilities Average in the Next Life?! has exceeded one million copies in print, becoming its first one million-seller.
Under the concept of "Books that adults can enjoy, books that would be great if you could find them on your bookshelf," the imprint was established in December 2014. The prototype of the My Abilities Average novel was first posted on the Shousetsuka ni Narou website in January 2016, then Earth Star Novel started publishing its print edition in May of the same year. Its latest 13th volume is set to be released on March 14.
The series was adapted into a 12-episode TV anime produced by project No.9 in the fall of 2019. Before the TV anime started, its reported total print run was about 800,000 copies. So, it has added another 200,000 copies in five months thanks to the well-received adaptation.
The Earth Star Novel's official Twitter writes, "The 'Didn't I Say to Make My Abilities Average in the Next Life?!' series has surpassed one million copies! This is the first great achievement for the label. Congratulations, FUNA-sensei, Itsuki Akata-sensei (novel illustrator)! This is also thanks to the attractive series and the support from many readers. Senseis, all the readers, thank you very much!!!"
『私、能力は平均値でって言ったよね!』が
シリーズ100万部を突破しました!

レーベル初の快挙です♪

FUNA先生、亜方逸樹先生、おめでとうございます!

これも魅力的な作品と、たくさんの読者様に応援して頂けてるおかげです。

先生方、読者の皆様、本当に有難うございます!!! pic.twitter.com/OBLKfu35Ye

— アース・スターノベル、第2回大賞スタート! (@es_novel) February 28, 2020
Novel 1st and 13th volume covers: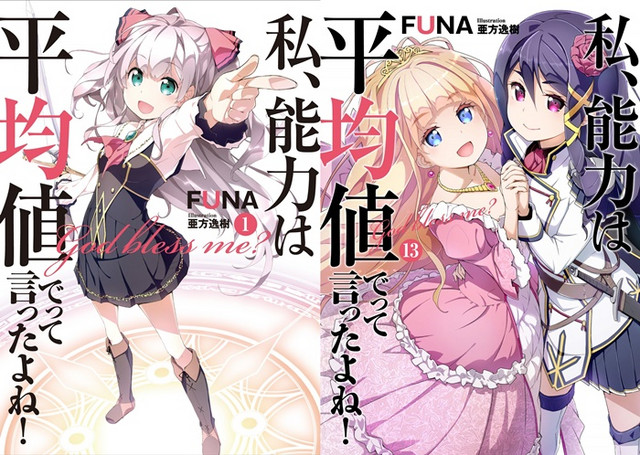 ---
The TV anime Didn't I Say to Make My Abilities Average in the Next Life?! was aired in Japan for 12 episodes from October 7 to December 23, 2019, and has been available on Crunchyroll in sub and dub to its members in North America, Central America, South America, Europe, Africa, Oceania, and the Middle East.
Synopsis:
Kurihara Misato was a little more capable than other high school girls, and as a result, she was always alone and couldn't live her life the way she wanted. When she was reincarnated in another world after a tragic accident, she wanted a chance to make normal friends and live a normal life. So she asked God for one thing... "Give me abilities that are average for that world!" But the abilities God gave her were not "average" at all... And now this girl, who's been reborn in a world where magic is real, struggles to find simple, ordinary happiness!
TV anime main visual: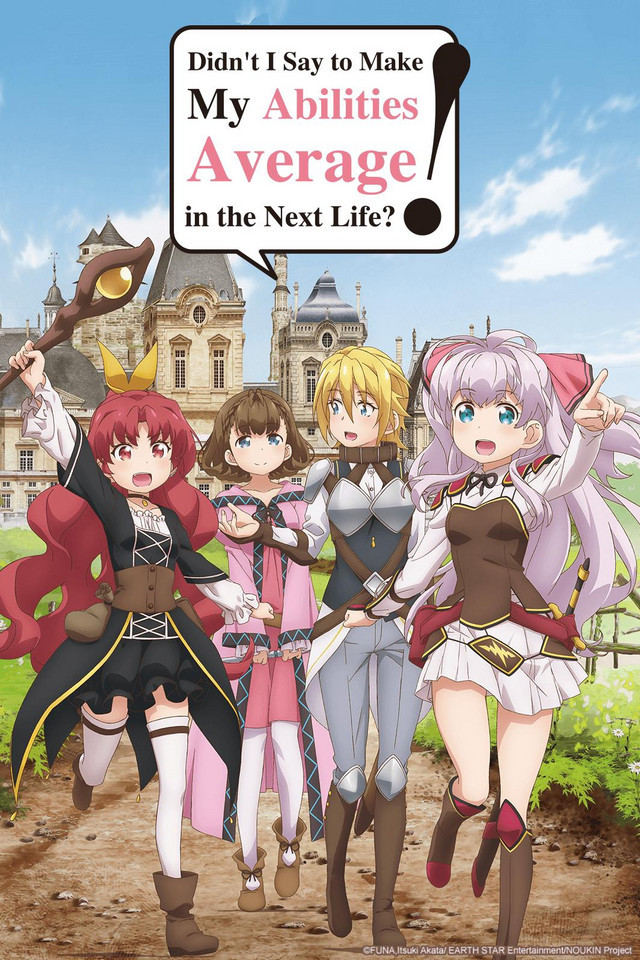 ---
Source: Earth Star Novel official website / Twitter
© FUNA, Itsuki Akata / Earth Star Entertainment / Noukin Production Committee
© FUNA / Itsuki Akata