Campaign brought anime companies together for a good cause in January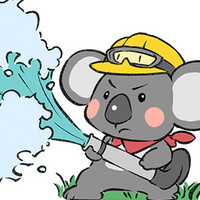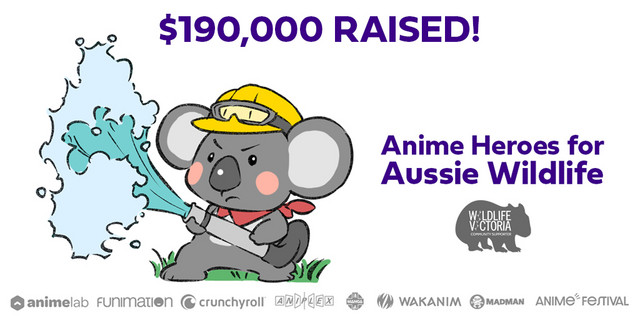 On January 15, a handful of anime companies—including AnimeLab, Crunchyroll, Funimation, Madman Entertainment, Wakanim, Aniplex, and more—came together in an effort to raise money for Wildlife Victoria as part of the Australian Wildfire relief. In the weeks since its launch, the Anime Heroes for Aussie Wildlife GoFundMe campaign has raised an impressive amount for the cause.
The final figure brings the grand total to a little over $190,000 AUD (around $125,305 USD) of a $150,000 AUD goal. 344 amazing donors made this possible!
While the fires have eased up, the Australian bushfire season decimated the country, and as of late January had burned an estimated 17 million hectares (170,000 square kilometers, 65,637 square miles), an area almost as large as the country of Syria, or Washington state. The fires created States of Emergencies in New South Wales, Victoria, and the Australian Capital Territory, and cleared the ecosystem of Kangaroo Island, just off the coast of South Australia. It's estimated that over 2,700 homes have been destroyed and at least 33 people have died.
The bushfires have also resulted in the loss of over one billion native animals to the country, with some species being driven to extinction. Even with more fires under control, Australia's climate crisis is far from over.
Hopefully, efforts such as the Anime Heroes for Aussie Wildlife campaign can deliver some relief to those affected by the fires.