The author worked on animation, CG visuals, directing, background arts, and editing by herself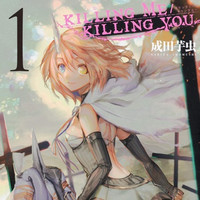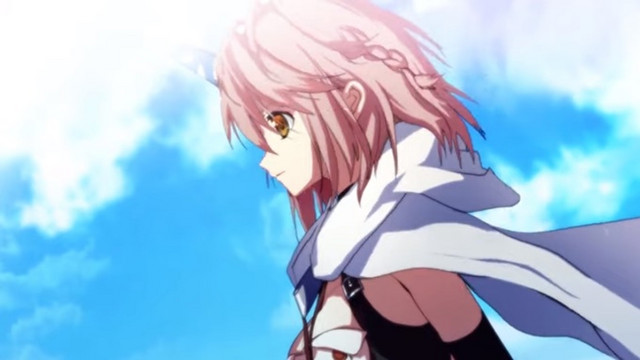 30-year-old manga artist Imomushi Narita has posted a 140-second self-made anime PV on her official Twitter and YouTube channel to promote her ongoing manga series KILLING ME / KILLING YOU.
The post-apocalypse fantasy manga has been serialized in KADOKAWA's Young Dragon Age (changed its name from Bessatsu Dragon Age in December 2019) and its first tankobon volume was released on October 19, 2018, then its second volume followed on October 9, 2019. Its story focuses on the immortal young girl Meteor, and Youthanasia, also immortal and has an unusual shape. They travel through a world that has somehow become strange after a meteorite falling in order to find ways to "die."
According to the report by NetLabo, as of December of last year (2019), she was told by her editor that the sales of the tankobon volumes were so slow that they could not continue the series to the scheduled number of volumes (five volumes) and that it would be canceled unless its latest second volume could sell least 1,000 more copies (both paper and digital editions are OK).
At present, it is expected to end with its third or fourth volume. So, Narita decided to make this PV by herself (probably all at her own expense) in order to finish the series with five volumes as planned.
In the PV, the protagonist Meteor is voiced by Hiromi Igarashi (Anzu Futaba in The Idolmaster Cinderella Girls), while her partner Youthanasia / Youth is played by Wataru Usami (DEAD END in Yatogame-chan Kansatsu Nikki). Except its audio part cooperated with Cloud 22 (BanG Dream! 2nd Season), Narita was in charge of most other parts including animation, CG visuals, directing, background arts, and editing.
ついに完成!!!!!

自分の漫画、KILLING ME/ KILLING YOUのアニメーションPVを自ら制作しました!アニメもCGもめちゃくちゃ頑張ったよ!!!
なんと音響はプロの皆様に手掛けていただきました…!
是非音量上げて見てください!!!

ミーティア: 五十嵐裕美さん
ユースアネイジア: うさみ航さん pic.twitter.com/XS8lpNbM9s

— 成田芋虫/キリング2巻発売中!! (@Immortal1664) February 23, 2020
Manga tankobon 1st and 2nd volume covers: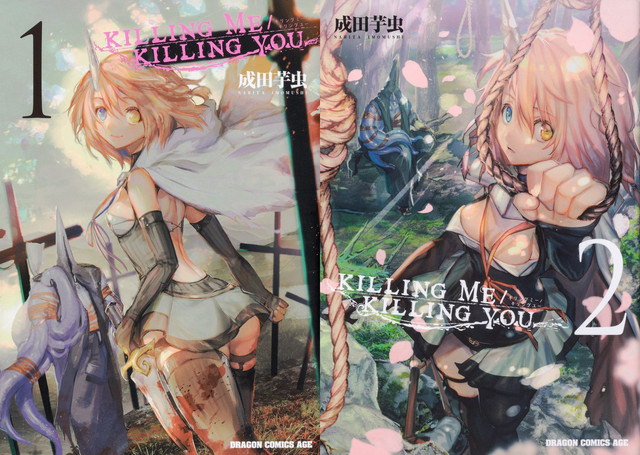 ---
via: NetLabo