Koubun Shizuno (Detective Conan, Godzilla) serves as director at Tezuka Productions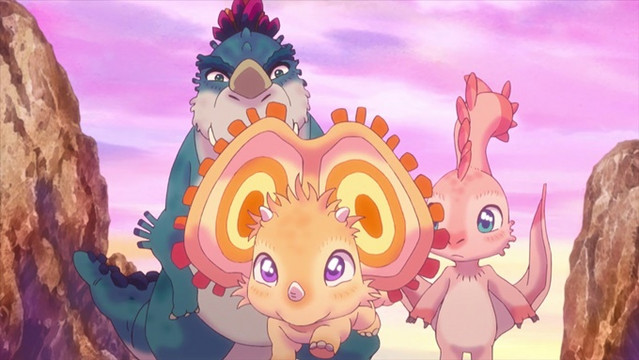 The official website for the forthcoming anime film Sayonara, Tyrano (Goodbye, Tyrano) based on Tatsuya Miyanishi's "Tyrannosaurus" picture book series has started streaming a 60-second first trailer introducing its beautiful soundtrack music composed by internationally acclaimed artist/composer Ryuichi Sakamoto. It is the first time in 33 years that Sakamoto has worked on an anime film's soundtrack since Royal Space Force: The Wings of Honnêamise in 1987.
The clip also introduces the film's ED song "Rakuen wo Futaride" (Together in The Paradise) performed by Takashi Nagazumi's solo unit Hanaregumi and Kotoringo (In This Corner of the World).
Shinichiro Miki is cast as the protagonist Tyrano, a Tyrannosaurus who is afraid of darkness despite being the most powerful creature on earth. Kaori Ishihara voices Punon, a Pteranodon girl who lives with hope though she is unable to fly. The film follows their adventure to find heaven.
60-second trailer:
30-second teaser:
The story of the film is mainly based on Zutto Zutto Isshodayo (We will be together forever and always), the 11th book in the series, published in June 2012. It is directed by 47-year-old Koubun Shizuno, known for his directorial works for the Detective Conan film series (15th to 21st), Knights of Sidonia, and the three-part GODZILLA 3DCG series (co-directed with Hiroyuki Seshita) at Tezuka Productions.
Teaser visual: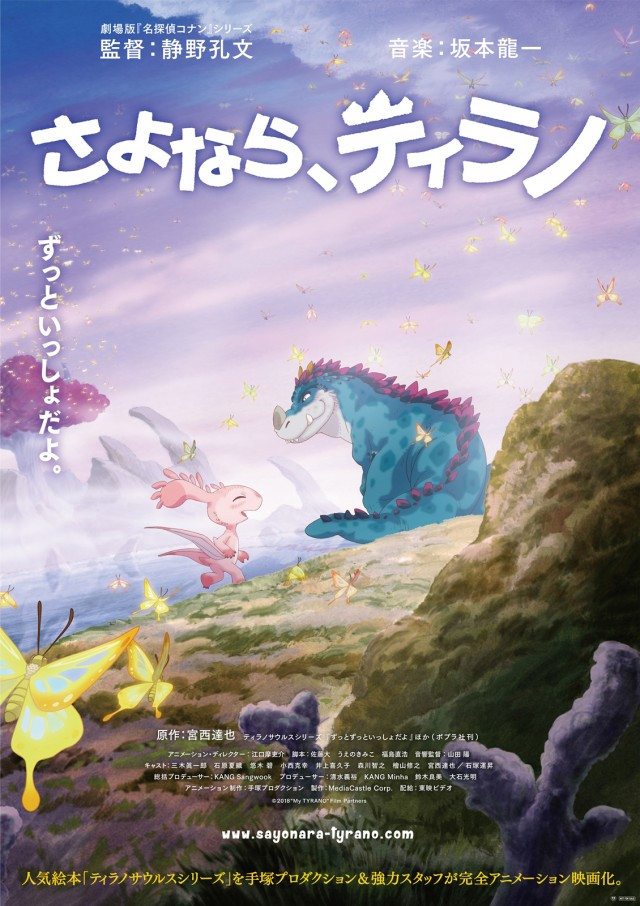 /
「さよなら、ティラノ」
予告編解禁‼️
\

ティラノサウルスの"#ティラノ"とプテラノドンの"#プノン"の絆と友情」の
心温まる冒険物語????#坂本龍一 さんの楽曲と #ハナレグミ & #コトリンゴ さんのエンディング曲もお楽しみください????

2020年初夏全国公開https://t.co/8hkWLaCyZA

— 映画『さよなら、ティラノ』公式 (@SayonaraTyrano) March 5, 2020
---
Source: "Sayonara, Tyrano" official website
(c)2018 "My TYRANO" Film Partners