Watch the first two films again in a one-night-only double feature, then come back for the final installment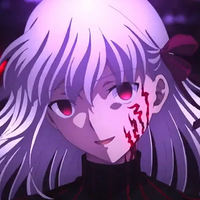 The saga of Fate/stay night [Heaven's Feel] is coming to an end this spring, and Fathom Events is giving fans the chance to relive it all!
To celebrate the US premiere of III.spring song, Fathom will be hosting a two-night event bringing the final route of the Fate series together. Relive I.presage flower and II.lost butterfly in a one-night-only double feature. Then two weeks later, the saga concludes with the one-night-only US premiere of the trilogy's final installment, III.spring song.
Both nights will include special video greetings from the films' Japanese voice cast, and the III.spring song premiere will also include an inside look at the film's Japanese premiere.
The double-feature will take place Thursday, April 23 at 7pm local time, with the final film debuting Thursday, May 7 at 7:30pm local time. Check the Fathom Events website for participating theaters near you. Tickets go on sale for both screenings on Friday, April 3.
>> THE MOVIE Fate/stay night [Heaven's Feel] III.spring song Website
Source: Fathom Events