"Aikatsu on Parade!" web anime special episodes starts streaming on March 28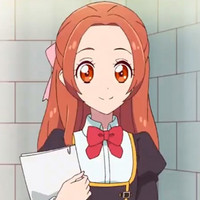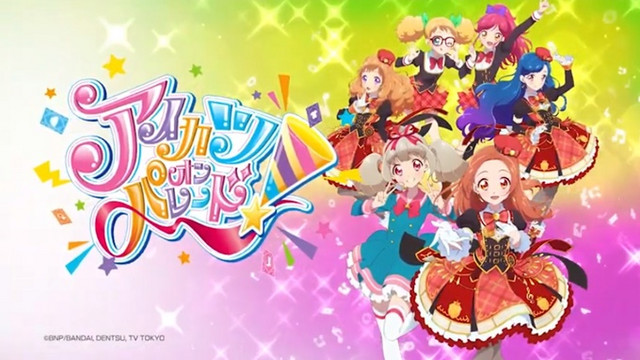 At 19:00 on March 8 (JST) as scheduled, the Aikatsu! franchise's official YouTube channel AiTube/Aikatsu!Tube announced that an "Aikatu! Series New Project" will launch for a terrestrial broadcasting on TV Tokyo and its affiliates (which means it will probably include a new TV anime) in the fall of 2020. Details will be revealed this June.
In addition, special episodes of the ongoing fourth installment Aikatsu on Parade! will start streaming on AiTube from 11:00 am on March 28, 2020 (JST). The story of the web series is set at Dream Academy, one of the idol schools appeared in the first Aikatsu! TV anime, and focuses on Noel Otoshiro (CV: Ai Kakuma), a younger sister of Dream Academy's top idol Seira Otoshiro, as well as the current protagonist Raki Kiseki (Rin Aira).
Synopsis:
"Dream School Grand Prix" to decide the No.1 idol school among five schools representing the Aikatsu world will be held! In this competition where top idols representing each school compete on stage, Dream Academy's new idol Noel Otoshiro is selected as one of them?! For each idol's dream, a new story starts running into the shining future!
【特報①】3月28日(土)午前11:00からWEBアニメ『アイカツオンパレード!』の第1話の配信がスタートするよ♪ 今度の舞台はドリームアカデミー!らきちゃんとノエルちゃんと一緒にアイカツ!頑張っちゃお!https://t.co/VfVge0u0ul#aikatsuonparade #アイカツオンパレード pic.twitter.com/wvvPt0uzzf

— アイカツオンパレード!アニメ公式 (@aikatsu_anime) March 8, 2020
【特報②】そしてアイカツ!シリーズ新プロジェクトのついての特報が発表されました!お楽しみに☆詳しくはアイカツ!公式YouTubeチャンネル「アイチューブ」でみんなチェックしてね♪https://t.co/27SctEkh1v#aikatsu #アイカツ新プロジェクト pic.twitter.com/inQxc4psDj

— アイカツオンパレード!アニメ公式 (@aikatsu_anime) March 8, 2020
Meanwhile, the Data Carddass Aikatsu on Parade! arcade game will begin the first arc of its new session "Dream Story" on March 26. Its story will also focus on the "Dream School Grand Prix" event.
3月26日(木)にデータカードダス アイカツオンパレード!ドリームストーリー第1弾が稼働予定!
アイドル学園ナンバーワンを決める「ドリームスクールグランプリ」がついに開幕するよ????
今すぐにチェックしてね❣️https://t.co/VloxyOziSN#アイカツオンパレード #aikatsu #aikatsuonparade pic.twitter.com/FXlMGCy9Ux

— アイカツ!データカードダス公式 (@aikatsu_dcd) March 8, 2020
---
The Aikatsu ! TV anime's latest fourth series Aikatsu on Parade!, a crossover series featuring all idols from the past installments, has been aired in Japan since October 2019.
TV anime "Aikatsu on Parade!" Key visual: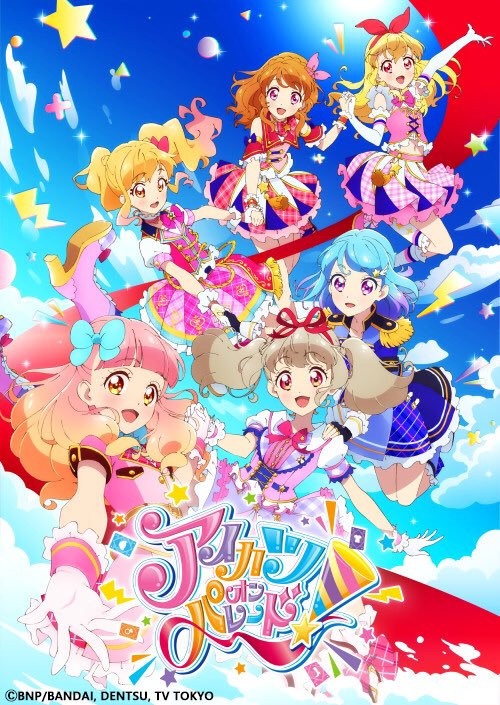 ---
Source: "Aikatsu!" official YouTube channel / Twitter
(C)BNP/BANDAI, DENTSU,TV TOKYO