Koichi Yamadera is cast as the cat owner of a shop who holds the key of the story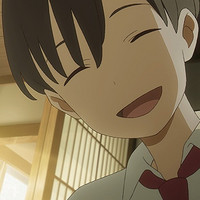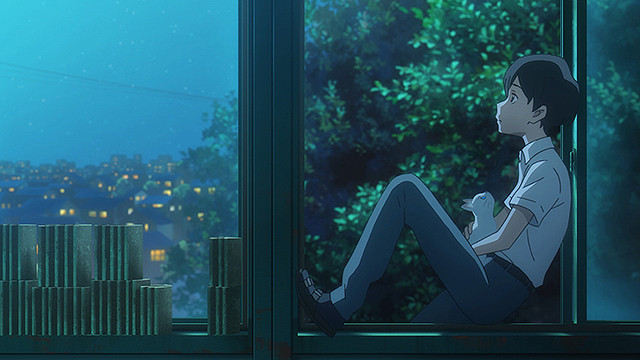 The official website for Studio Colorido's second original anime feature film Nakitai Watashi wa Neko wo Kaburu (Wanting to Cry, I Put on a Cat) has posted a main visual and a 60-second full trailer featuring the theme song "Hana ni Bourei" (A Ghost to Flowers) performed by two-member unit Yorushika.
It is a romantic fantasy story set in Tokoname-city in Aichi Prefecture. The protagonist is an eccentric second-year junior high school student Miyo Sasaki (CV: Mirai Shida), nicknamed "Muge (Mugendai Nazo Ningen/Infinite Mystery Person)." She has tried to confess her love to her beloved classmate Kento Hinode (Natsuki Hanae), but she has been completely ignored. The only way she can be around him is to be a cat. While she can be with him only when she transforms into a cat, the line between herself as a human and herself as a cat gradually gets blurred.
In this full trailer, Muge, who transformed into a cat with the power of a mysterious mask, is loved by Hinode, as a cat named Taro, and the mysterious world of the cats who stopped being human is introduced with the theme song by Yorushika.
In addition, Koichi Yamadera (Spike Spiegel in Cowboy Bebop) is newly cast as the cat owner of a shop who holds the key of the story, along with Japanese comedian Hiroaki Ogi (Ogiyahagi) as the protagonists' homeroom teacher at high school, Kusunoki.
『#泣きたい私は猫をかぶる』
~????追加キャスト決定????~

主人公・ムゲを「猫」世界へと導き、物語のカギを握る猫店主役に、無限の声色を持つ #山寺宏一 さん????

ムゲや日之出の学校の担任・楠木先生には、幅広い活躍を見せるお笑いコンビ・ #おぎやはぎ の #小木博明 さん✏️

????#泣き猫 #6月5日公開???? pic.twitter.com/JyPd3OULym

— 映画『泣きたい私は猫をかぶる』 (@nakineko_movie) March 9, 2020
The film is co-directed by Junichi Sato (Sailor Moon, Sgt Keroro) and Tomotaka Shibayama (Grimgar of Fantasy and Ash sub-director) on a screenplay by Mari Okada (Anohana: The Flower We Saw That Day, The Anthem of the Heart). It is set to be released in Japan on June 5, 2020.
Main visual: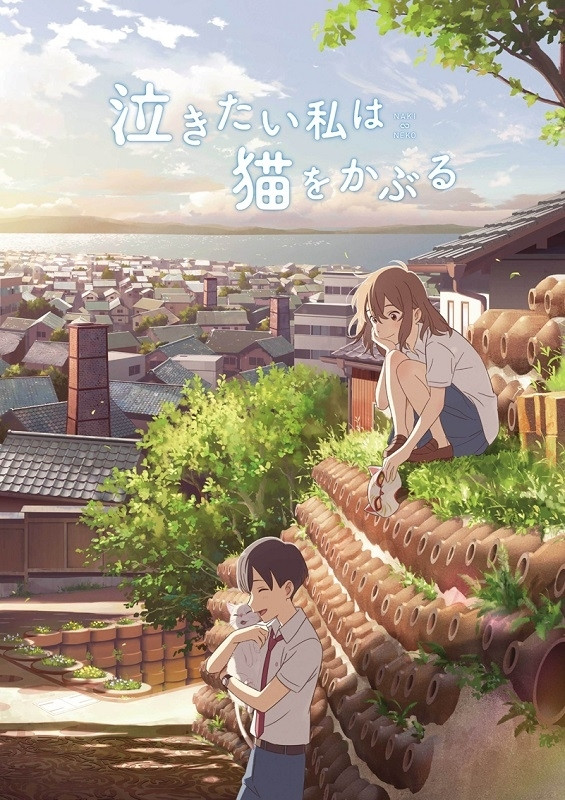 ---
Source: "Nakitai Watashi wa Neko wo Kaburu" official website / Twitter
© 2020 "Nakitai Watashi wa Neko wo Kaburu" Production Committee