Doremi and other witch apprentices appear in the main visual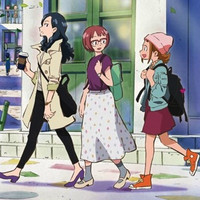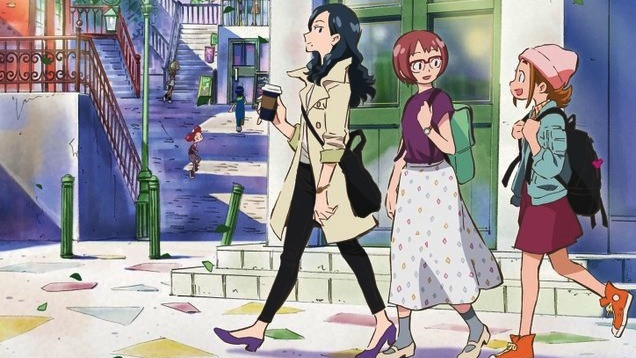 The official Twitter for the 20th-anniversary film for Toei Animation's Ojamojo Doremi series, Majo Minarai wo Sagashite (Looking for Witch Apprentices) / Looking for Magical Doremi has announced its three male voice casts:
Shohei Miura (actor/his first anime voice role in a feature film) as Ryuichi Omiya
Akira Ishida (Kaworu Nagisa in Neon Genesis Evangelion) as Hayato Abe
Kenta Hamano (musician/his first anime voice role in a feature film) as Seiya Kubo
Their roles in the story is currently unknown.
????追加キャスト決定!????

大人のための新たな"魔法"の物語を
さらに彩る男性キャラクター✨

????大宮竜一:#三浦翔平
????矢部隼人:#石田彰
????久保聖也:#浜野謙太#魔女見習いをさがして#おジャ魔女どれみ#5月15日公開 pic.twitter.com/CRrXlJvlOw

— 【公式】おジャ魔女どれみ20周年 (@Doremi_staff) March 10, 2020
In addition, a main visual for the film featuring its three female protagonists is also revealed. You can also find Doremi and other witch apprentices from the original anime seires in the background.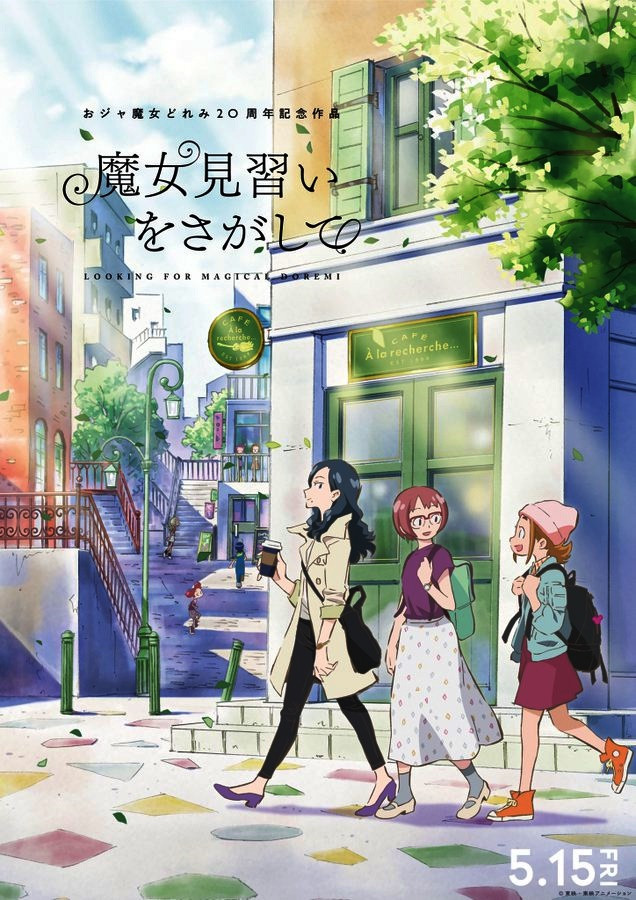 ????本ビジュアル解禁????

あの角を曲がったら、
どれみたちに会えるかも?

新たなヒロインたちと旅へ出かけたくなる
マジカルな本ビジュアルが完成✨#おジャ魔女どれみ と紡ぎだす、
新たな魔法の物語????#魔女見習いをさがして#5月15日公開 pic.twitter.com/Nzxy9IeCmO

— 【公式】おジャ魔女どれみ20周年 (@Doremi_staff) March 10, 2020
---
The all-new feature film focuses on three women in their twenties: 27-year-old Mire Yoshizuki (office worker who was a returnee), 22-year-old Sora Nagase (university student who wishes to be a teacher), and 20-year-old Reika Kawatani (part-time worker). 24-year-old fashion model/actress Aoi Morikawa voices Mire, while 28-year-old ex-Nogizaka46 member Rena Matsui and 25-year-old Momoiro Clover Z member Kanako Momota are cast as Sora ans Reika.
The three know the magic doesn't exist in reality. But through a journey to visit the places related to the Ojamajo Doremi anime series, including the western-style house that inspired Maho-do in the teaser, they look for their important things that they forgot as growing up as an adult. Meanwhile, the original Ojamajo Doremi characters are expected to appear in the story in some form.
The film co-directed by the TV anime first season's series director Junichi Sato and Yu Kamatani (ONE PIECE STAMPEDE assistant director) is set to be released in Japan on May 15, 2020.
Teaser trailer:
---
Source: "Minarai Majo wo Sagashite" official website / Twitter
©Toei, Toei Animation