The filming was already wrapped up on March 3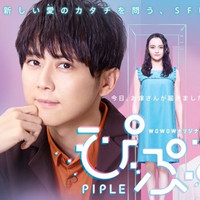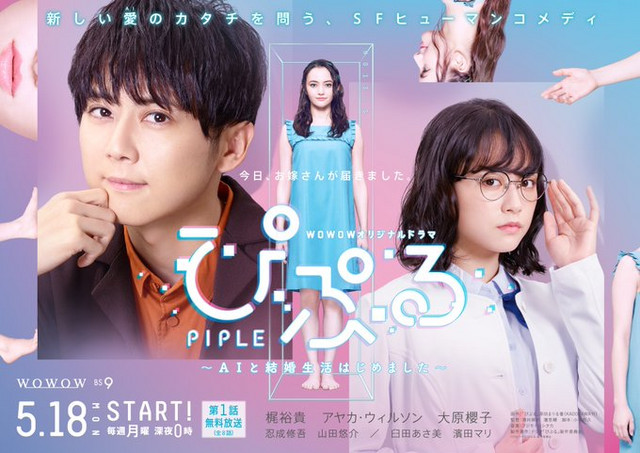 The official website for Piple - I Have Started a Married Life with AI, a live-action TV drama adaptation of Mariru Harada's sci-fi comedy novel Piple, has announced that 22-year-old Canadian-Japanese actress Ayaka Wilson is cast as the protagonist Kenichi Kaburagi's human AI wife, Piple. She made her actress debut by playing the protagonist Paco in PACO and The Magical Book in 2008 and won the Japan Academy Film Prize's "Newcomer of the Year."
As reported, 34-year-old voice actor Yuki Kaji, best known as the voice of Eren Yeager in the Attack on Titan anime franchise, plays the protagonist who marries the AI wife. He previously voiced the character in the novel's web drama adaptation and reprises his role in the drama as well. This is his first starring role in a Japanese serial drama.
【情報解禁】WOWOWオリジナルドラマ「ぴぷる~AIと結婚生活はじめました~」のポスター完成‼️

また、ぴぷる役の #アヤカ・ウィルソン さん、深山役の #大原櫻子 さんら出演者情報を解禁しました✨#忍成修吾 #山田悠介 / #臼田あさ美 #濱田マリ

5/18(月)放送開始????https://t.co/VF6L9z5mkT pic.twitter.com/HjCQ1ycWGW

— ドラマ「ぴぷる」公式アカウント (@piple_drama) March 11, 2020
Synopsis:
After failing a date with his longing senior at his company, Kenichi Kaburagi impulsively bought a bishoujo AI with a sexual intercourse function and named her "Piple". However, for some reason, she refused her activities on their wedding night. Kenichi visits the maker of Piple and meets Kaede Fukayama, a mysterious AI researcher with no empathy ability, and learns that there is a problem with Piple's initial setup. And unfortunately, it can't be reset. Instead, Kaede comes up with a surprising suggestion to Kenichi...!?
Piple - I Have Started a Married Life with AI is set to premiere on WOWOW on May 18, 2020.
The filming was already wrapped up on March 3. Kaji said on Twitter on the day, "We finished filming today! Anyway, it was fun!! It was the most important thing, after all. I made so much memories, I'm really moved. I felt happy during the time I was in the best filming locations! Please look forward to the broadcasting from May!!"
【クランクアップ】
「#ぴぷる 」本日クランクアップしました????
最後まで駆け抜けていただいた #梶裕貴 さんお疲れ様でした????

もうすぐ他のキャストの方々の情報も解禁しますのでお楽しみに!

※写真は京都ロケの際のオフショットです????#WOWOW #AI pic.twitter.com/qReAAAKeUD

— ドラマ「ぴぷる」公式アカウント (@piple_drama) March 3, 2020
【梶】「ぴぷる」

本日、クランクアップしましたー!

とにかく、楽しかった!!
それに尽きます。

思い出がいっぱい。
本当に感慨深い。

最高の現場に居られた時間、幸せでした!

5月からの放送をお楽しみに!! pic.twitter.com/NQv2J8OdAH

— 梶裕貴@staff (@KAJI_staff) March 3, 2020
---
Source: "Piple" official website / Twitter, Yuki Kaji official Twitter
(c)2020 Drama "Piple" Production Committee
(c)Mariru Harada, MAsayoshi Tanaka/KADOKAWA