Personnalisation et combat de boss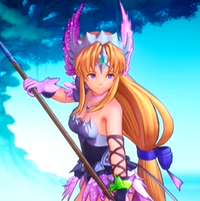 Cela faisait quelque temps que l'on avait pas eu de nouvelles du jeu vidéo Trials of Mana, remake de Seiken Densetsu 3. A quelques semaines de sa sortie, PlayStation nous en propose 20 minutes de gameplay, rien que ça.
Le programme y est d'ailleurs plutôt exhaustif puisqu'au-delà d'un combat de boss faisant office de climax, la séquence nous entraîne sur la carte du monde et dans un donjon de glace, avec pléthore de passages par les différents menus du titre.
Le jeu Trials of Mana est attendu le 24 avril sur PlayStation 4, Switch et PC.
Source : Gematsu