The manga author Kei Toume: "It fells like my manga is expanded."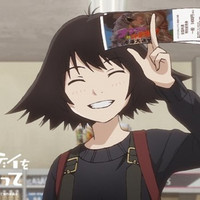 An advance screening event for the first two episodes of the forthcoming TV anime adaptation of Kei Toume's Yesterday wo Utatte (Sing "Yesterday" for Me) manga was held at the Tollywood theater in Shimokitazawa, Tokyo, on February 15, 2020. Shimokitazawa is one of the main locations in the story.
Nerima Animation Site has posted the messages to the fans from the director Yoshiyuki Fujiwara (NEW GAME!) and the voice cast of the protagonist Rikuo Uozumi, Chikahiro Kobayashi (Saichi Sugimoto in Golden Kamuy), delivered after the event.
From Yoshiyuki Fujiwara:
"In the production, we tried to create an anime that would make Toume-sensei think it was interesting. Then he said to me, 'It feels like my manga is expanded.' At today's screening, I also received the strongest applause from the fans of the manga, and I thought again, 'I'm glad that we produced it.' As for the quality, we are making a very solid thing until the final episode, so I hope you will enjoy watching it."
From Chikahiro Kobayashi:
"It was good to play Rikuo. And Hanae-kun, Hanazawa-san, and Yume-chan, I think the atmosphere could not have made without these people. It was the moment that I felt that I wanted to do something like this series again."
????藤原監督「制作にあたり、冬目先生に『面白かった』と思ってもらえる作品を作ろうとしました。そして、『自分の作品が拡張されたようだ』との言葉をいただけた。」「上映会では一番濃いファンからの拍手という洗礼を受け、『作って良かったな』と、あらためて思いました。」https://t.co/tUdRtSVDze pic.twitter.com/aPezDCnc1L

— アニメ『イエスタデイをうたって』公式| 4月4日放送開始! (@anime_yesterday) March 12, 2020
The drama series animated by Doga Kobo is set to premiere for a 12-episode run on TV Asahi's newly-launched midnight programming block "NUMAnimation" on April 4, 2020.
Trailer: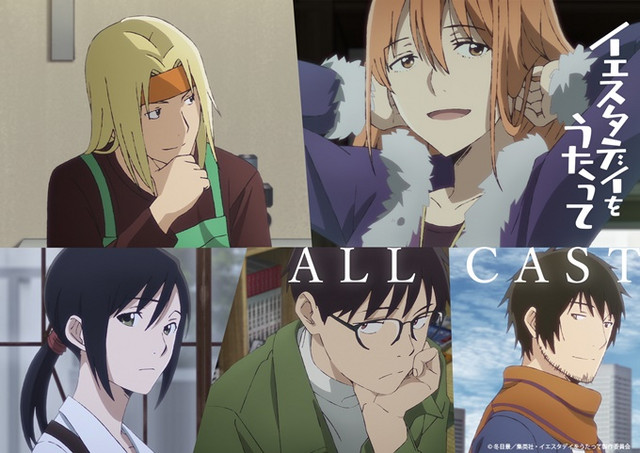 Key visual: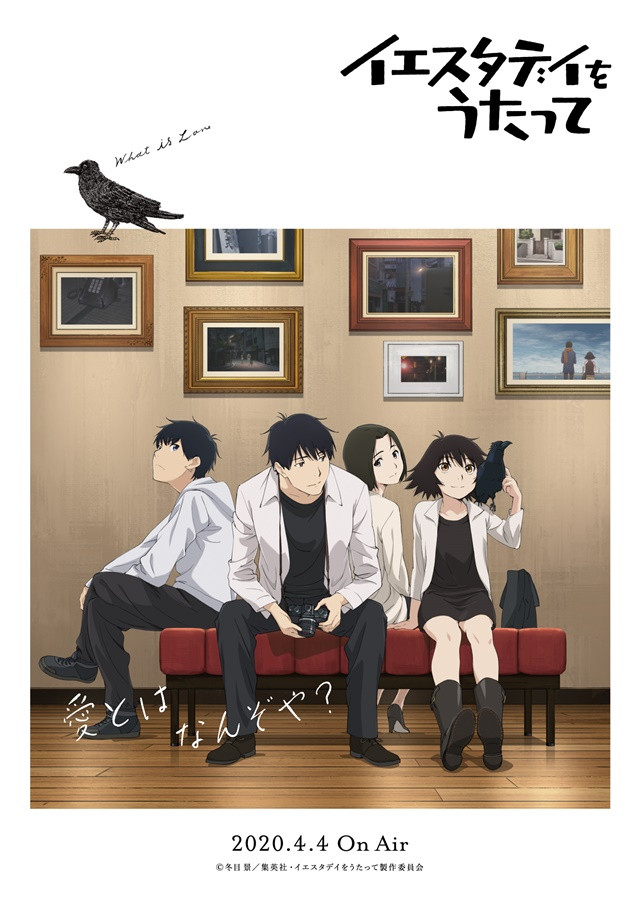 Main staff:
Director/Series composition/Screenplay writer: Yoshiyuki Fujiwara (NEW GAME!!)
Sub director: Ryota Ito
Screenplay: Jin Tanaka (Go! Princess PreCure, KiraKira PreCure Ala Mode)
Character design/Chief animation director: Junichiro Taniguchi (Magia Record: Puella Magi Madoka Magica Side Story)
Chief animation director: Maho Yoshikawa (Assassins Pride)
Music director: Masaki Tsuchiya
Art director: Tetsuya Usami
Color design: Kei Ishiguro
Director of photography: Takafumi Kuwano
Editing: Daisuke Hiraki
Background arts: Studio Easter
Anime production: Doga Kobo
Production: DMM.futureworks
Main voice cast:
Rikuo Uozumi: Chikahiro Kobayashi
Haru Nonaka: Yume Miyamoto
Shinako Morinome: Kana Hanazawa
Ro Hayakawa: Natsuki Hanae
Kinoshita: Tatsuhisa Suzuki
Kyoko Sayama: Maaya Sakamoto
Takanori Fukuda: Takuma Terashima
Kozue Fukuda: Aya Suzaki
Morita: Kaori Nazuka
Katsumi Takishita: Shun Horie
Minato: Yuuki Ono
Chika Yuzuhara: Eri Kitamura
Kansuke: Ryoko Maekawa
---
Source: Nerima Animation Site
© Kei Toume/Shueisha, "Sing 'Yesterday' for Me Production Committee