"PreCure Miracle Leap" film's release this weekend has been canceled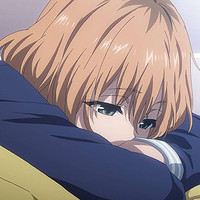 As in other countries around the world, the spread of the new coronavirus has affected the Japanese film market badly. According to Eiga.com, the weekend gross of the top 15 films on the weekend of March 14-15 was down 73 percent from the same weekend of last year.
The box office gross of last weekend's No.1 film Fukushima 50 was 108 million yen, which was only 17.6 percent of that of Doraemon: Nobita's Chronicle of the Moon Exploration, the top-grossing film on the weekend of March 9-10, 2019. No new anime film was released last weekend.
As reported, following Doraemon: Nobita's New Dinosaur, the theatrical release of another new film from the popular kids anime franchise this month, PreCure Miracle Leap: A Wonderful Day with Everyone has been postponed to a later date due to the spread of the new coronavirus.
The 28th PreCure feature film was originally set to be released in Japan on March 20, 2020. The film's official website says, "In light of the situation of the new coronavirus infection and the policy of the Japanese government and related organizations, and also considering the fact that the film includes encouragement to the child audience to participate in supporting and dancing, we decided to postpone the release of the film in order to prevent the infection from spreading as the first priority."
---
Weekend box office in Japan (March 14-15, 2020)
(ticket sales basis)
1 (1). "Fukushima 50" - 460 million yen
2 (2). "Kamen Byoutou" - 390 million yen
3 (3). "Parasite" - 4.26 billion yen
4. (4). "Sumaho wo Otoshita dake nanoni: Toraware no Satsujinki" - 970 million yen
5 (7). "Midsommar" - 470 million yen
6 (new). "Kizoku Kourin: PRINCE OF LEGEND" - 60 million yen
7 (5). "Inunakimura" - 1.22 billion yen
8 (6). "SHIROBAKO Movie" - 270 million yen
9 (9). "Wotakoi: Love is Hard for Otaku" - 1.25 billion yen
10 (8). "Judy" - 100 million yen
---
(C)2020 Movie "SHIROBAKO" Production Committee