Shirts, hoodies, and bags are now available for pre-order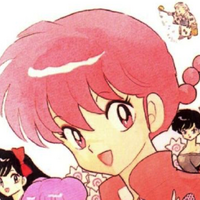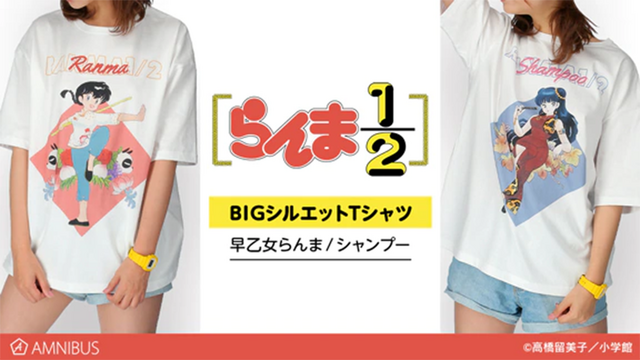 Anime goods store AMNIBUS is rolling out a line of Ranma 1/2 fashion goods, perfect for every type!
The wearables feature Rumiko Takahashi's familiar art of your favorite characters. Short-sleeved tees (seen above) are 4,620 yen each, and feature either girl-type Ranma or Shampoo. There are also long-sleeved shirts for 4,950 each. One features a square of character art of Ranma, Akane, Shampoo, and Genma; the other features a single-color print of Shampoo in full Neko Hanten mode.
There's also pair of black hoodies (6,578 yen each), available with either a funny-face Ranma or two speeds of Shampoo: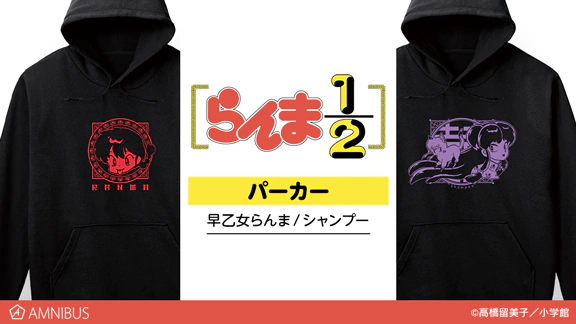 And, last but not least, a P-chan pouch for 2,178 yen... for all those things you absolutely don't want to lose: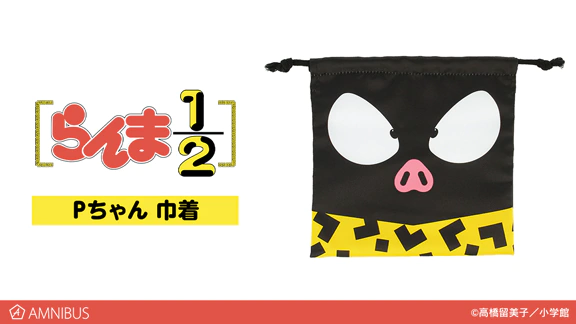 All items are available for pre-order from the AMNIBUS website until May 12, with orders due to start shipping out in mid-June.
>> Ranma 1/2 Goods on the AMNIBUS Online Store
Source: Comic Natalie