The original manga series ends its ten-year serialization today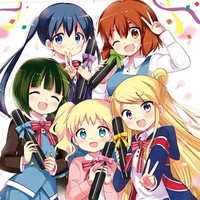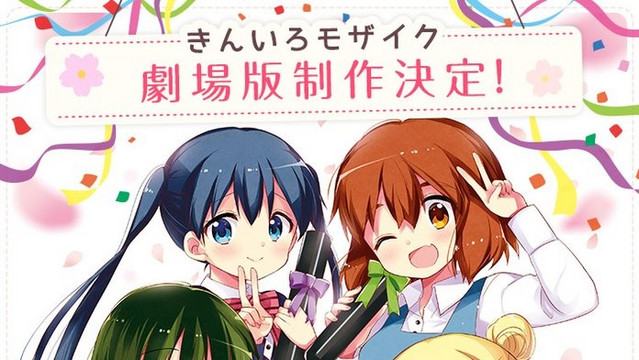 The manga has its final chapter today, but the anime will return on the big screen. The official website for the anime adaptation of Yui Hara's slice-of-life comedy four-panel manga series Kin-iro Mosaic / KINMOZA! announced today that a new anime feature film is now in the works.
The manga was serialized in Houbunsha's Manga Time Kirara Max magazine since June 2010 and ended its ten-year serialization in the magazine's May 2020 issue released today in Japan. It was adapted into the TV anime series by Studio Gokumi for two seasons: Kin-iro Mosaic (12 episodes/July-September 2013) and Hello!! Kin-iro Mosaic (12 episodes/April-June 2015). Then a 50-minute film Kin-iro Mosaic Pretty Days was released in Japan on November 12, 2016.
The new feature film is directed by Munenori Nawa (Nakaimo – My Sister Is Among Them!, Pandora in the Crimson Shell: Ghost Urn) on a screenplay by Yuniko Ayana, the series composition writer for the two TV anime series. And Kazuyuki Ueta, who has worked on all of the anime series, serves as the character designer, Studio Gokumi and its former second studio AXsiZ work on anime production. Further information including its release schedule will be announced at a later date.
「きんいろモザイク」劇場版制作決定!
まだまだ人生楽しめそうですね!https://t.co/pYRX4dahyu #kinmosa pic.twitter.com/fNGL7u5m9u

— TVアニメ「きんいろモザイク」 (@kinmosa_anime) March 19, 2020
The anime's official Twitter says,
"It was 2010 when 'Kin-iro Mosaic' started serialization in 'Manga Time Kirara MAX.' 10 years have passed since then. Yui Hara-sensei, thank you for providing us the 'Kawaii' continuously!! And the production of the movie edition of 'Kin-iro Mosaic' has been decided! Let's enjoy a little more together!"
『まんがタイムきららMAX』に「きんいろモザイク」が連載し始めたのが2010年。
それから10年。
原悠衣先生、たえまなく「かわいい」を提供し続けていただきありがとうございます!!
そして、この度『きんいろモザイク』劇場版の制作が決定しました!
もう少し一緒に楽しみましょう! #kinmosa pic.twitter.com/OzI64H9Xq8

— TVアニメ「きんいろモザイク」 (@kinmosa_anime) March 18, 2020
---
The two KINMOZA! TV anime series are available on Crunchyroll.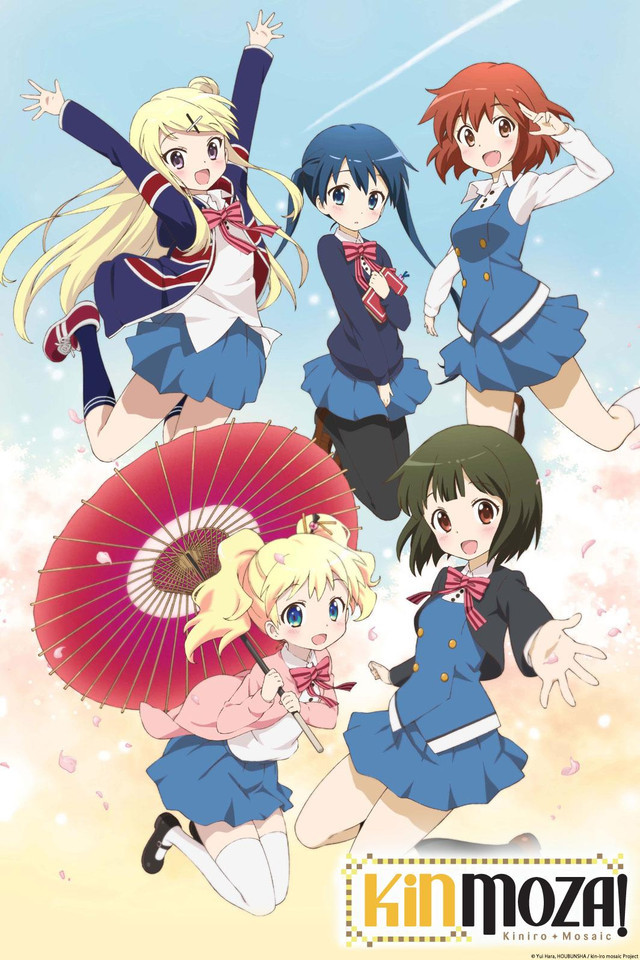 ---
Source: "Kin-iro Mosaic" anime offcial website / Twitter
© Yui Hara, Houbunsha/Kin-iro Mosaic Production Committee