Kenjiro Tsuda, Megumi Han newly join the voice cast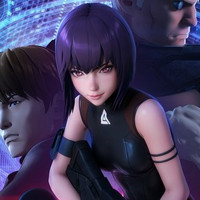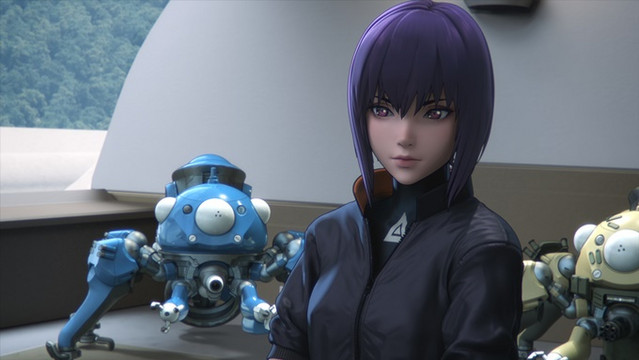 Along with a new key visual and a 60-second "final" trailer, Netflix Japan announced today that Ghost in The Shell SAC_2045, the latest installment from the anime series based on Masamune Shirow's sci-fi action manga, will start streaming worldwide (except China mainland) on April 23, 2020.
Also, Kenjiro Tsuda (Seto Kaiba in Yu-Gi-Oh!) is cast as Standard, a newcomer who joins the mercenary unit led by Motoko Kusanagi, while Megumi Han (Momiji Souma in Fruits Basket) voices Purin Ezaki, who is in charge of the maintenance of Tachikoma and other mechas at the Public Security Section 9.
Netflix introduces the story of the new series as: "After a global financial crisis, the world is engulfed in an AI-driven 'sustainable war.' It's up to Section 9 to counter new forms of cyber threats."
Kenji Kamiyama (Ghost in the Shell: Stand Alone Complex series) and Shinji Aramaki (APPLESEED, Starship Troopers: Invasion), who recently worked together on the anime adaptation of Eiichi Shimizu's ULTRAMAN manga, co-direct the 3DCG series, and Production I.G and SOLA DIGITAL ARTS jointly work on anime production.
The "Final" trailer:
⠀ \公安9課の面々が集結!/
Netflixオリジナルアニメシリーズ
 『攻殻機動隊 SAC_2045』
 ⚡キービジュアル、解禁⚡

神山健治監督 × 荒牧伸志監督
両監督がタッグを組んで贈る、
「攻殻」史上初のフル3DCGアニメ

4月23日より全世界独占配信スタート❗️#ネトフリアニメ #キミを笑顔にするアニメ pic.twitter.com/N4Uke7NA4r

— Netflix Japan Anime (@NetflixJP_Anime) March 21, 2020
新キャラクター&キャストが発表されました!

公安9課でタチコマのメンテナンス等を担当する新メンバー・江崎プリン役を #潘めぐみ 、草薙率いる部隊に所属する傭兵・スタンダード役を #津田健次郎 が演じます!#攻殻機動隊 #sac2045 pic.twitter.com/63gLNbTWop

— 攻殻機動隊 SAC_2045 公式 (@gitssac2045) March 21, 2020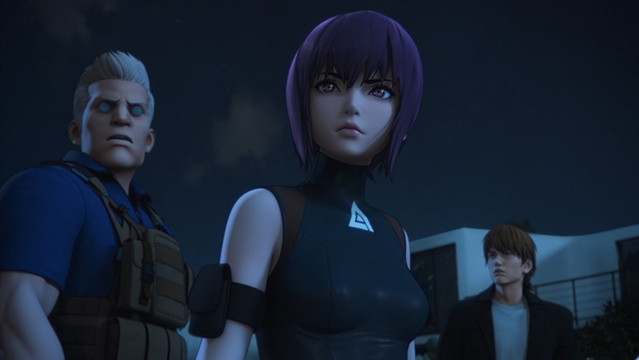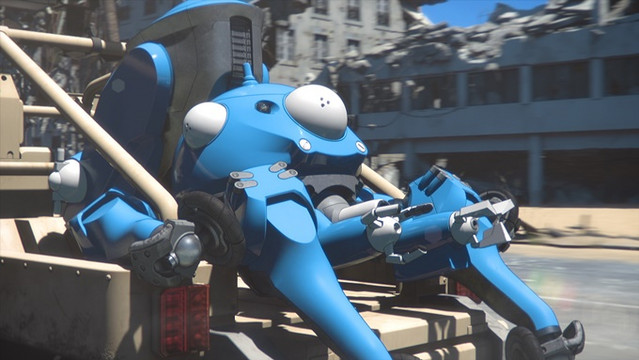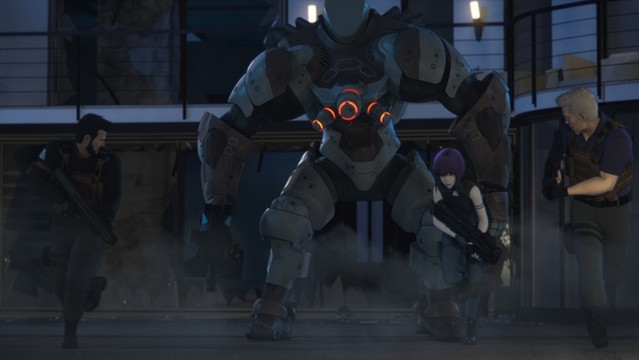 "Mili - sustain++; (ending ver.) / Ghost In The Shell: SAC_2045 Ending Theme"
---
Source: Netflix Japan Anime official Twitter
© Masamune Shirow,Production I.G/KODANSHA, Ghost in The Shell 2045 Production Committee