Silver Link.-animated romantic comedy isekai fantasy series will be available on Crunchyroll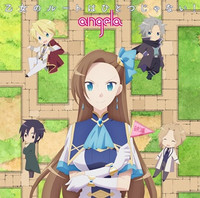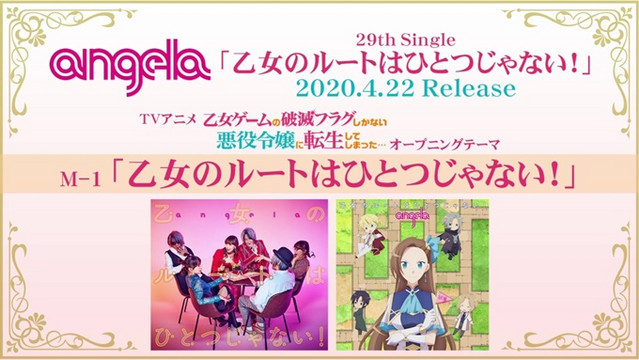 Following the ED theme song "DEAD END" by Shouta Aoi introduced yesterday, two-member unit angela has also posted a 90-second sound-only preview and two CD jacket images for "Otome no route wa hitotsu janai!" (There isn't just one route for the Maiden!), the OP theme song for the upcoming TV anime adaptation of Satoru Yamaguchi's romantic comedy isekai fantasy light novel series My Next Life as a Villainess: All Routes Lead to Doom!.
The jacket photo for its time-limited edition CD has a unique design based on the worldview of the anime and inspired by the image of the "Brain Conference" performed by the protagonist Katarina in the story. The unit's 29th single "Otome no route wa hitotsu janai!" is set to be released from King Records in Japan on April 22, 2020.
Preview:
Time-limited edition CD jacket: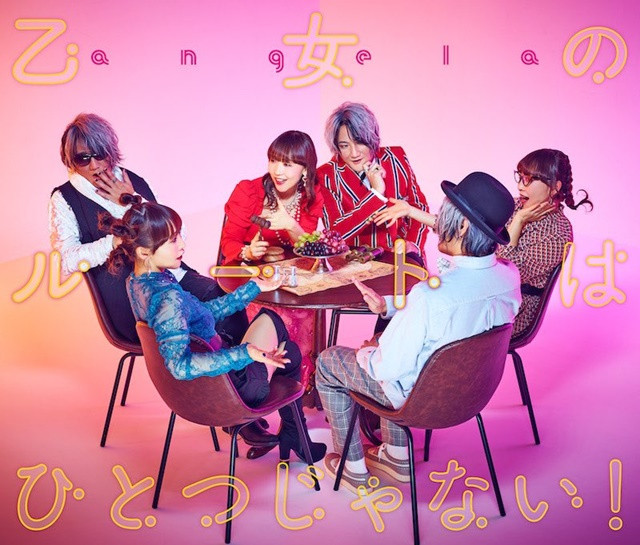 Anime edition: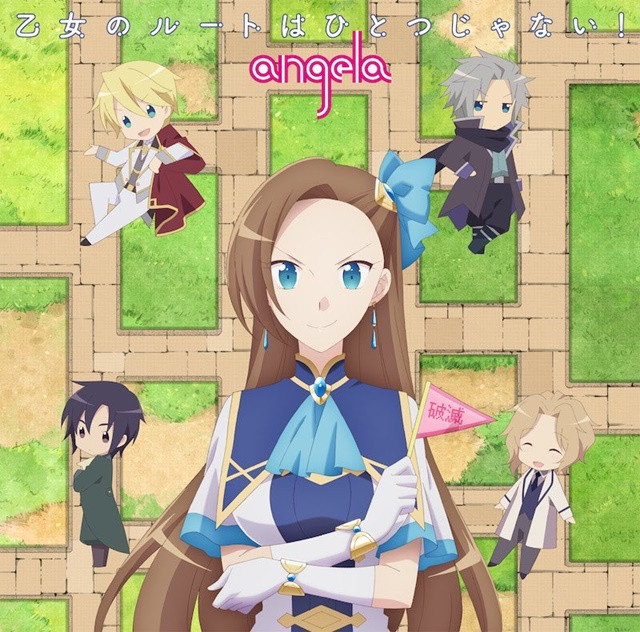 Artist photo: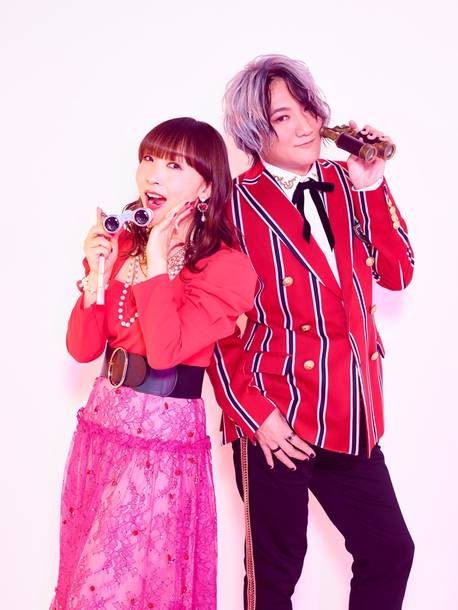 4/22発売「乙女のルートはひとつじゃない!」のジャケットと法人別オリジナル特典の絵柄が公開されました✨????
詳細はこちら⬇️https://t.co/2tg8b2vEqu#angela_jpn #はめふら pic.twitter.com/KyiCihoiAN

— angelaスタッフ公式@4/22はめふらOPテーマ発売‼️ (@angela_staff) March 19, 2020
---
The TV anime My Next Life as a Villainess: All Routes Lead to Doom! is set to premiere in Japan on April 4, 2020, and will be also simulcast on Crunchyroll to its members in North America, Central America, South America, Europe, Africa, Oceania, the Middle East, and CIS.
Official trailer:
Key visual: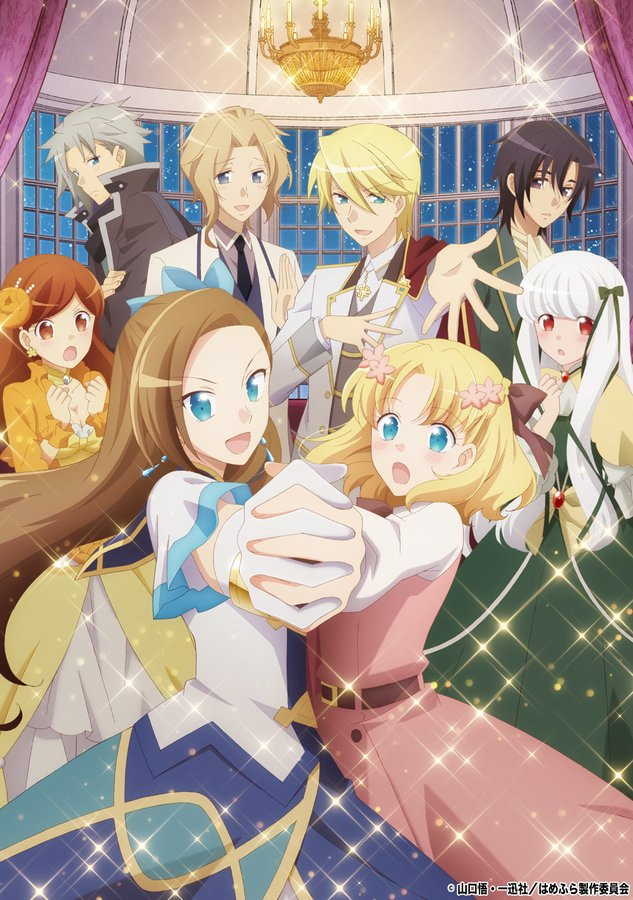 Synopsis:
Wealthy heiress Katarina Claes is hit in the head with a rock and recovers the memories of her past life. It turns out the world she lives in is the world of the game Fortune Lover, an otome game she was obsessed with in her past life... but she's been cast as the villain character who tries to foil the protagonist's romances! The best ending the game has for Katarina is exile, and the worst, death! She'll have to find a way to avoid triggering the flags of doom, and make her own happy future! The misunderstanding-based screwball love comedy now begins!
---
Source: angela official website
© KING RECORD CO., LTD
© Satoru Yamaguchi, Ichijinsha/HameFura Production Committee