Check out some of the artistic renderings of the benevolent sea creature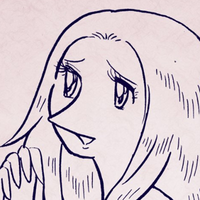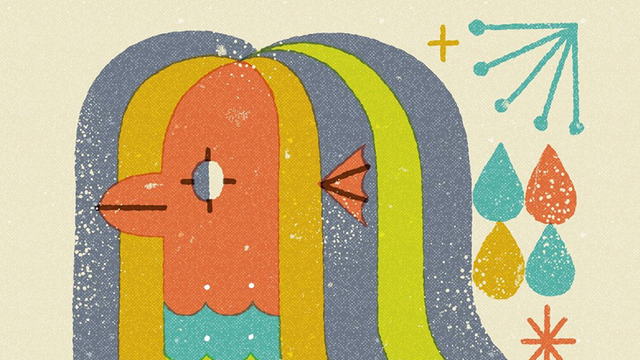 Legend tells of a three-legged mermaid yokai who spreads healing in time of sickness—provided you share pictures of her. The artists of the Internet were more than up to the task, and now the "Amabie challenge" is trending across social media.
The legend of Amabie first surfaced in the 1800s, when the yokai legendarily appeared off the coast of Kumamoto. She predicted good harvests for the region, then left instructions in case of illness. Should an epidemic spread, locals were to draw a picture of her and share it around in order to restore health.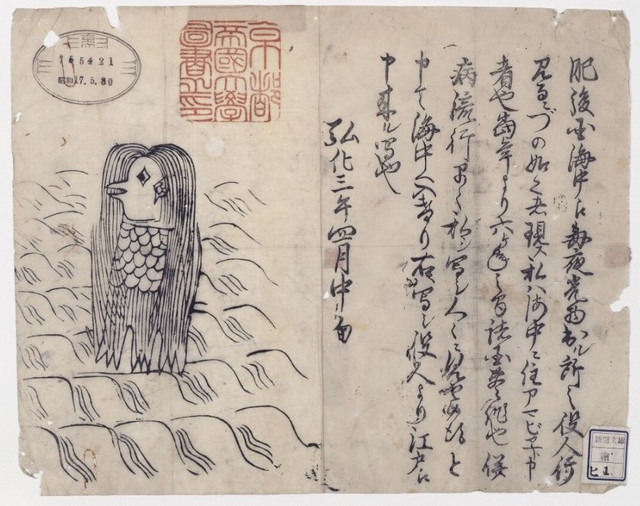 Artists around the world, especially in Japan, have heeded Amabie's centuries-old advice and are drawing their own pictures of her as part of the "Amabie challenge." The yokai's hashtag features an ever-growing variety of renditions—from this highly hygenic design by Devil's Candy co-creator @tsulala:
Monster Spotlight: Amabie (Japan)
The amabie appeared from the sea and said, "If disease spreads, show a picture of me to those who fall ill and they will be cured."#アマビエ pic.twitter.com/dpYl7yAdof

— rem (@tsulala) March 15, 2020
To this action-packed cartoon by @wagahai_is_neko:
オリャーーー( ✧Д✧) カッ!!#アマビエ pic.twitter.com/2zMDNzY2CS

— 【公式】吾輩は猫です。 (@wagahai_is_neko) March 17, 2020
And a Tezuka tribute by manga artist Keiichi Tanaka:
#アマビエ
疫病退散の思いを込めて!
描きました!
手塚治虫先生風アマビエ! pic.twitter.com/nAOAR8Fm6j

— はぁとふる愛国士(田中圭一) (@ktanaka18815213) March 10, 2020
Pets are getting in on the act, too:
今コロナウィルスの猛威もあって
流行り乗って、わたくしも!
なにかできるかな。明るく楽しく#インコのおとちゃん #がんばれ #僕も描いてみました #おとちゃんノート #コザクラインコ #コロナよ退散 #アマビエ #インコのおとちゃんそれからこれから #おとちゃん変身 pic.twitter.com/GPADTVtocD

— 村東剛 「おと写真館」「インコのおとちゃん それから これから」 (@photosgo) March 13, 2020
The hashtag is getting new entries literally by the minute, so keep an eye out—and throw your own Amabie into the healing mix!
Source: Spoon & Tamago