Everything you need to prepare for the April 1 premiere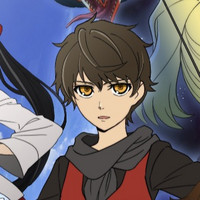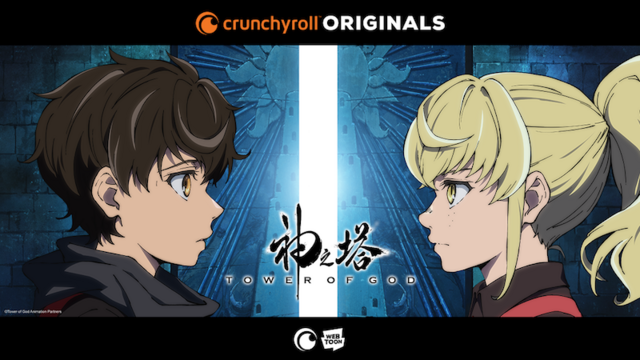 It's finally almost time for the Spring 2020 anime season, which means the Tower of God anime is nearly upon us! The hotly-anticipated adaptation is coming as part of the Crunchyroll Spring 2020 Lineup, and we have all the info you need to prepare for the Crunchyroll Original production.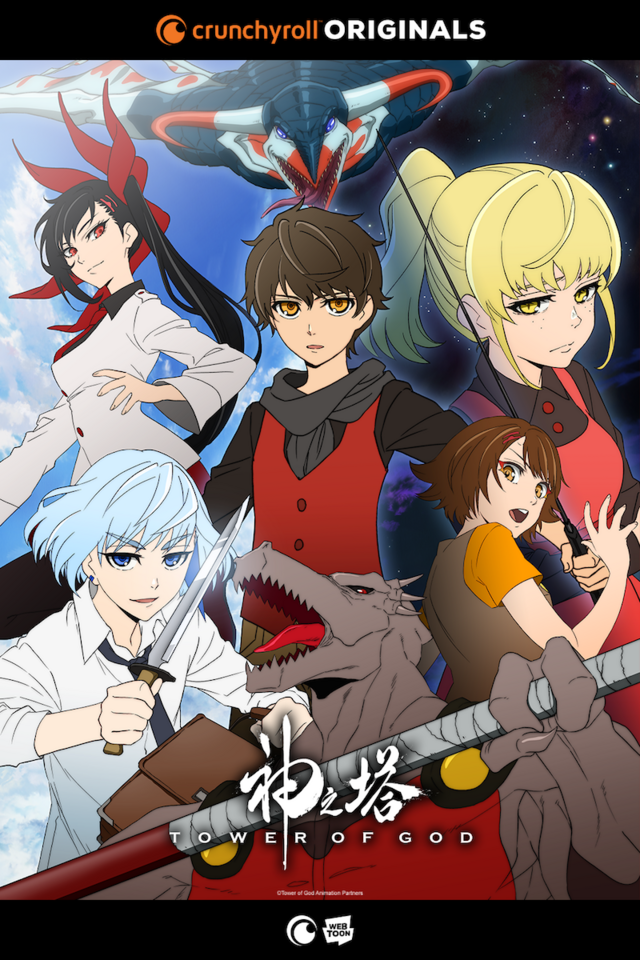 Navigation
Launch Time: April 1 at 7:30am PT
Territories: North America, Central America, South America, Europe, Africa, Oceania, the Middle East, and CIS
Show Page (coming soon!)
Reach the top, and everything will be yours.
At the top of the tower exists everything in this world, and all of it can be yours.
You can become a god.
This is the story of the beginning and the end of Rachel, the girl who climbed the tower so she could see the stars, and Bam, the boy who needed nothing but her.
Bam - Taichi Ichikawa (Seiji Maki in Bloom into You)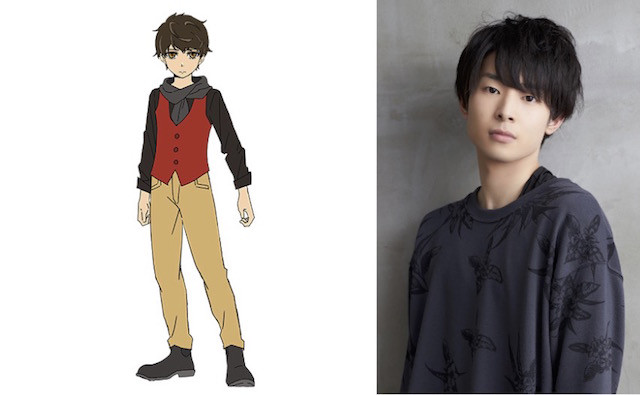 Comments from Taichi Ichikawa:
I'm Ichikawa Taichi, the voice of Bam. The Bam I play is a pure and honest boy who is single-mindedly devoted to Rachel. I hope people watch over the powerless Bam as he grows over the course of the tower's tests with help from his friends. I hope fans of the original work and everyone else enjoys the series. The series gets more and more exciting with each episode, so be sure to watch until the end!
Rachel - Saori Hayami (Sachi in Sword Art Online)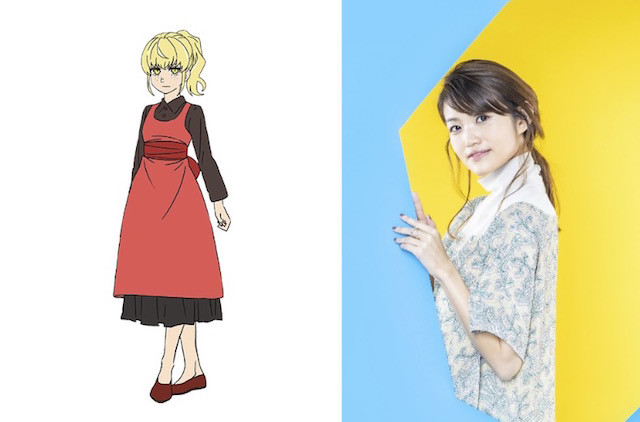 Comments from Saori Hayami:
Though she appears cute at first glance, she carries all kinds of things inside her. Sometimes you may think she's showing kindness, but she's actually revealing her own desires.
It was fun watching various characters speak with each other during recording. In addition to watching the actions of protagonist Bam's side, I hope people also pay close attention to Rachel's actions. Enjoy the series.
Headon - Hochu Otsuka (Jiraiya in Naruto)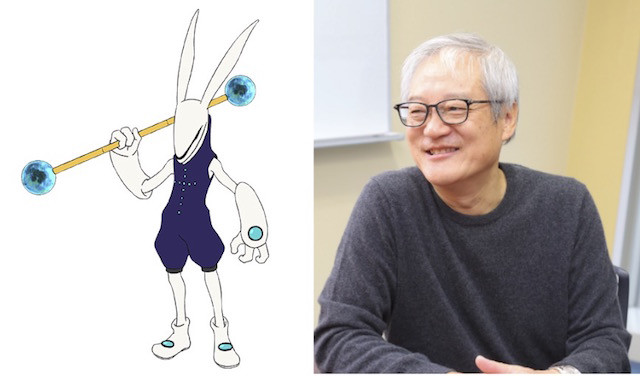 Comments from Hochu Otsuka:

At first, it felt like I'd been suddenly thrown into the work without really understanding his world view.
Headon's actions were a mystery, his goals were a mystery, and even his appearance was a mystery.
And the slight terror that played about his lips was truly mystifying.
However, for whatever reason, performing him was fun.
I love his type of character.
Maybe having to grope around amidst the mysteries was a good thing.
For those who watch the anime, I hope you discover and enjoy the subtle mood that is a blend of joy and bewilderment.
Anaak Jahad - Akira Sekine (Princess in Princess Principal)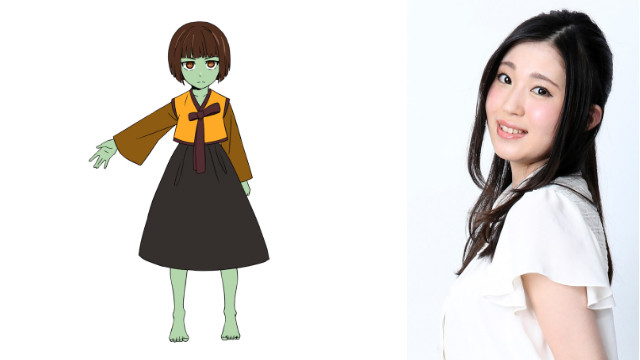 Bio:
The girl who wields "The Green April," one of the legendary "13 Month Series" weapons only bestowed upon the princesses by King Jahad.
Her lizard-like green skin and tail set her apart, and she is extremely physically capable.
Comments from Akira Sekine:
I am Sekine Akira, and I play Anaak Jahad!
Despite being strong, she also has a weak side,
and though she's fierce, she also has a cute single-minded side to her.
I remember thinking she was a very charming girl when I read the original work!
How will she grow throughout the numerous encounters she has in the tower?
I hope everyone enjoys it!
Endorsi Jahad - Rie Suegara (Tomie in Junji Ito Collection)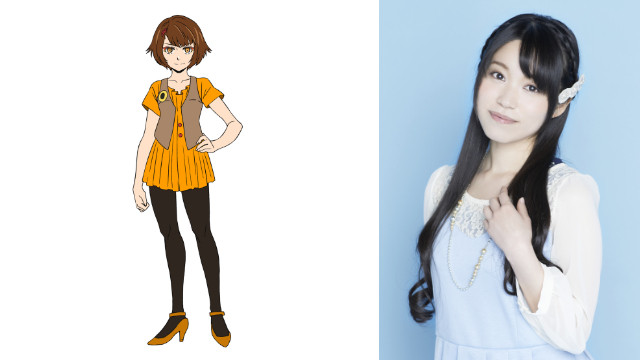 Bio:
One of the princesses of Jahad. Climbs the tower as a Regular.
Though she's an attractive and fashionable girl, she is also proud and strong-willed.
Of the Regulars climbing the tower together, she is exceptionally strong.
Comments from Rie Suegara:
The character Endorsi Jahad is a touch sadistic (laugh). She loves to fan the flames… But maybe that's part of her plan. She's also a clever character who possesses a lot of delicacy. Due to how she was pushed around by fate, she was also forced to become stronger. That's the kind of girl she is.
Yuri Jahad - Mariko Honda (Katsumi Nakase in STEINS;GATE)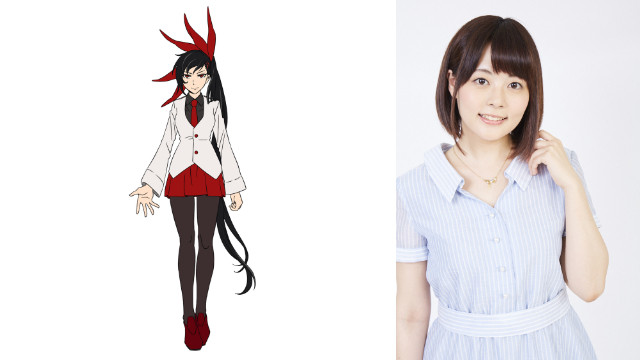 Bio:
One of the princesses of Jahad.
Possessing both top-class strength and experience, she has an extensive combat record as a "High Ranker," one who has reached the highest level of the tower.
She expresses an interest in the "Irregular" Bam who is not bound by the rules of the tower, and when Bam is forced into taking a harsh test immediately upon entering the tower, she lends him the legendary weapon "The Black March" granted to her by King Jahad.
Comments from Mariko Honda:
I'm Honda Mariko, and I play the role of Yuri Jahad. The Yuri I play is a carefree and (physically) strong girl. She acts according to her instincts and is short-tempered and quick to anger. Which causes a lot of trouble for the character Evan who looks after her. Thank you for your work... Evan (laugh). The best part of Tower of God is all the characters bursting with uniqueness! Enjoy the show!
Evan Endroch - Kazuyuki Okitsu (Serpico in Berserk)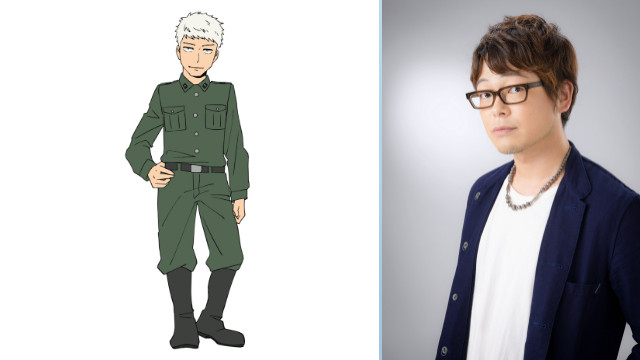 Bio:
Evan is a Navigator serving the Jahad royal family. He is very familiar with the construction of the tower.
Okitsu Kazuyuki's Comments

Evan is a Navigator of the Tower at the mercy of a willful princess.
Comments from Kazuyuki Okitsu:

Though his face is fairly gallant and masculine, he's actually very short. And his large backpack seems to contain something extraordinary... What a mysterious man!
 The TV anime "Tower of God!!"
 Expect great things from the youngsters facing the Tower of God!
 Huh? Is Evan a youngster??? Huh? Some of these aren't human?? In any case, don't miss it!!
Hatz - Toshinari Fukamachi (Shūhei Yonezuka in Ao-chan Can't Study!)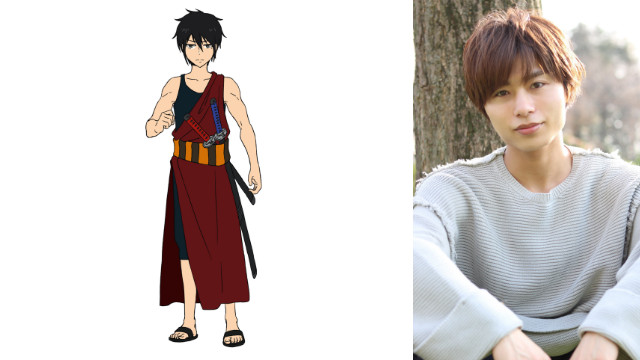 Bio:
Growing up under a father who taught him the warrior code, Hatz is a taciturn and cool dual-wielding warrior.
Fighting with swords that fly bother higher and lower than anyone else, among the Regulars with whom he climbs the tower, he boasts top-class fighting abilities.
Comments by Toshinari Fukamachi:
Hatz seems cool at first, but he conceals a quiet heat inside of him.
The boyish awkwardness he sometimes shows and the way he eventually gives in and aids his companions is heartwarming.
Pay close attention to his conviction and stylish sword-based fighting style as he continues to seek strength!
Khun Aguero Agnes - Nobuhiko Okamoto (Bakugo in MHA, Rin Okumura in Blue Exorcist)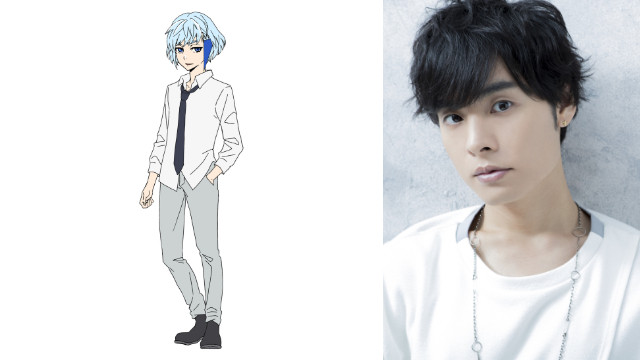 Bio:
Originally from the Khun family, one of the "10 Families." With strong combat capabilities, he is a strategist whose family's internal struggle for power tempered his strategic abilities and sharp mind.
He is the first friend Bam made inside the tower and one of the people he trusts most.
Comments from Nobuhiko Okamoto:
He's smart. He's a strategist. It's a fun role that involves figuring out how to incorporate as much of his true meaning as possible while aloofly striking poses. I'd like to tell those who are about to watch the series to try to feel it rather than use their heads to comprehend it.
Rak Wraithraiser - Kenta Miyake (All Might in My Hero Academia)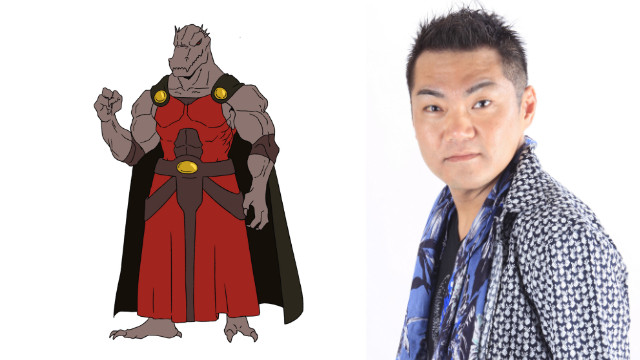 Bio:
A proud warrior bursting with confidence.
Having formed a team with Bam and Khun immediately upon meeting them, they are bound by a powerful bond.
Normally he is hot-headed and violent, but he also cares for his friends.
Nicknamed "gator."
Has a habit of calling others "___ turtle."
Comments from Kenta Miyake:
In this series, I'm providing the voice for a big, strong, and loud giant gator named Rak. In "Tower of God," mysteries lead to more mysteries, and there are many mysteries and backgrounds that compel the characters to climb the tower, but the character Rak that I play is unrelated to any mysteries. He's a what-you-see-is-what-you-get, arrogant, powerful, loud, and sometimes cute character. Turtles, enjoy the show!
Shibisu - Takuya Eguchi (Julius Euclius in Re:ZERO)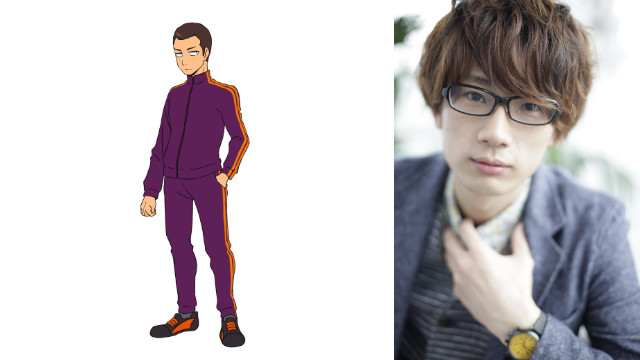 Bio:
From the moment he enters the tower, he teams up with Anaak and Hatz to climb the tower as a "Regular."
Though his combat abilities are weak, he's an intellectual with keen powers of observation and is even smart enough to see through fellow intellectual Khun's strategy. Shibisu is a warm-hearted and genuine young man who always cares for his friends.
Comments from Takuya Eguchi:
The character Shibisu I play is frivolous and feels a bit underwhelming, but as he became cooler and cooler through his interactions with his companions, I couldn't take my eyes off of him. I hope other also pay close attention to his growth!
Original Story by
SIU
Director
Takashi Sano
Co-Director
Hirokazu Hanai
Series Composition
Erika Yoshida
Character Design
Masashi Kudoh
Miho Tanino
Prop Design
Kenji Masuda
Creature Design
Masahiko Suzuki
BG Art Director
Keiichiro Shimizu
Color Setting
Satoshi Hashimoto
3DCG Director
Ryouta Takano
Special Effects Supervisor
Kumiko Taniguchi
Sound Director
Takayuki Yamaguchi
Editor
Kazuhiro Nii
Sound Effects
Yasuyuki Konno
Yui Ando
Music
Kevin Penkin
Music Producer
Hiromitsu Iijima
Music Production
IRMA LA DOUCE
Animation Production
Telecom Animation Film
Produced By
Tower of God Animation Partners
Tower of God started off as a popular comic on the WEBTOON platform, written and illustrated by SIU. Here's a message from the author that was released shortly after the anime was announced.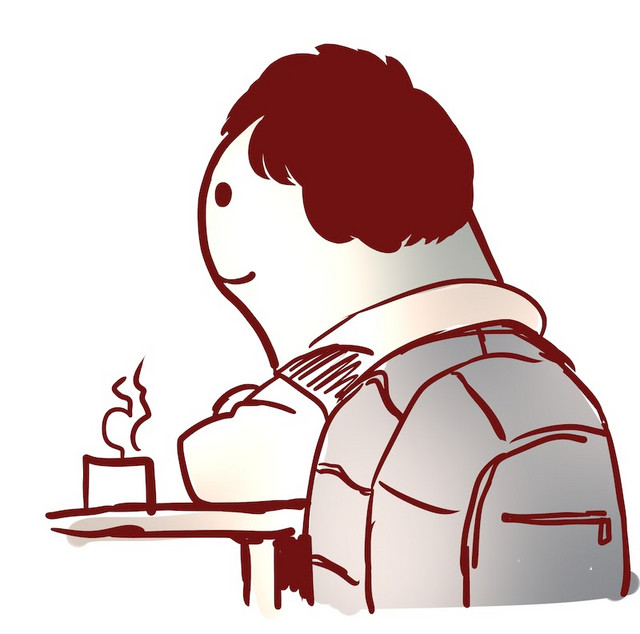 Hello,
I am SIU, author and creator of "Tower of God." When I was young, I imagined that in 2020, I would be able to wear shoes that would give me the ability to fly.
It's currently 2020, and I may not have these flight-enabling shoes, but the webtoon I worked on for over 10 years on Naver, "Tower of God," was finally given the chance to become a TV animation. I never would have imagined this to happen.
I hope this animation gives everyone more joy than those flying shoes. I hope everyone enjoys this thrilling and exciting adventure with the few selected turtles from "Tower."
Thank you.