"Paying respect to the historic Gundam series and Nozomu Sasaki-san, I'll face the role with all the power I have."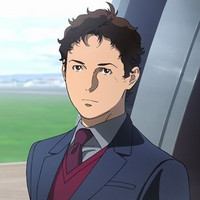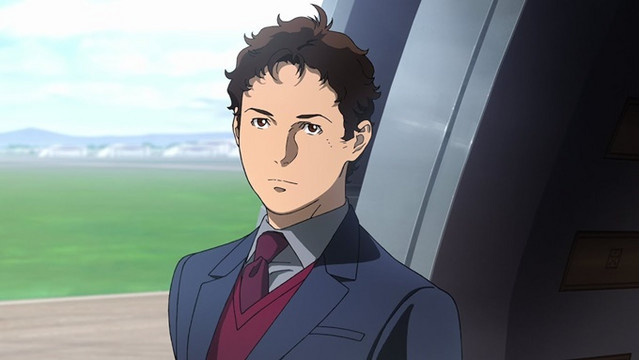 As reported, the three main voice cast members for the Mobile Suit Gundam Hathaway were finally revealed in the live-streaming program on the Gundam official YouTube channel's YouTube LIVE last night: Kensho Ono (Tetsuya Kuroko in Kuroko's Basketball) as the protagonist Hathaway Noa/Mafty Navue Erin, Reina Ueda (Moe Suzuya in Asteroid in Love) as the main heroine Gigi Andalucia, and Junichi Suwabe (Keigo Atobe in The Prince of Tennis) as Kenneth Sleg.
Hathaway Noa had been voiced by Nozomu Sasaki for 30 years since the 1988 film Mobile Suit Gundam Char's Counterattack. However, the Gundam Hathaway anime producer said that all of the main voice cast, mobile suits and character designs, and music would be changed from the previously released materials due to production and direction conditions with an eye to global expansion.
Ono previously played Yuuki, one of the original characters in the Mobile Suit Gundam: The Origin OVA series in 2017, but this is his first protagonist role in the long-running Gundam anime franchise.
He writes on his official Twitter: "I will play Hathaway Noa in the 'Mobile Suit Gundam Hathaway' film. Paying respect to the historic Gundam series and Nozomu Sasaki-san, I'll face this role with all the power I have. The film is set to be released on July 23. Please look forward to it."
劇場映画『機動戦士ガンダム 閃光のハサウェイ』にてハサウェイ・ノアを演じさせていただきます。
歴史あるガンダムシリーズに、そして佐々木望さんに敬意を払い、持てる力全てで向き合っていきます。7月23日公開です。お楽しみに。 pic.twitter.com/KhfCrvQfgY

— 小野賢章 (@ono_kensho) March 24, 2020
Also, according to a report by Cinema Today, he couldn't believe when he passed the audition for the role of Hathaway Noa. He said, "As I realized the situation, I was under a lot of pressure, but now I think 'Just gotta do it,' so I'm working with my full effort. I am honored to play the protagonist in the long-running Gundam series. I want to do my best to fulfill that responsibility."
機動戦士ガンダム『閃光のハサウェイ』ハサウェイ役は小野賢章!新キャスト発表 #ガンダム #閃光のハサウェイ #閃ハサ https://t.co/NbxZZ33Fgh

— シネマトゥデイ (@cinematoday) March 24, 2020
---
The first part of the trilogy anime film project based on Yoshiyuki Tomino's Mobile Suit Gundam: Senkou no Hathaway / Hathaway's Flash novel is currently set to be released in Japan on July 23, 2020.
2nd teaser trailer:
Newly-drawn image visual by the anime character designer pablo uchida:
【 描き下ろしイメージビジュアル到着 】

本作のキャラクターデザインを担当するpablo uchidaさん描き下ろしイメージビジュアルが到着!

荒れ狂う爆風から逃げ惑う人々の奥に現れる巨大なモビルスーツ。
このシーンが本編でどのように描かれるのか‥#閃光のハサウェイ pic.twitter.com/DjiGgLEA58

— 機動戦士ガンダム 閃光のハサウェイ (@gundam_hathaway) March 24, 2020
---
Source: Kensho Ono Twitter, Cinema Today
(c) Sotsu, Sunrise