Masaaki Yuasa-directed ten-episode series already wrapped up production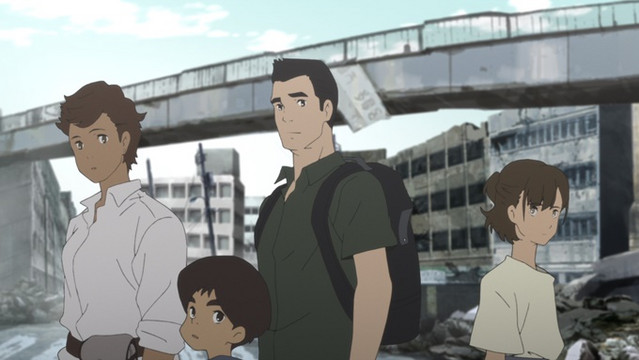 Netflix Japan announced the four main voice cast members for Nippon Chinbotsu 2020 / Japan Sinks 2020, the forthcoming web anime series based on Sakyo Komatsu's 1973 bestseller sci-fi novel Nippon Chinbotsu / Japan Sinks.
The novel has been adapted into live-action three times: the 1973 feature film directed by Shiro Moritani, the 1974-1975 TV drama (26 episodes), and the 2006 feature film by Shinji Higuchi (Shin Godzilla). This is the first anime adaptation of Komatsu's top-selling novel. The story of the 2020 web anime is set right after the 2020 Tokyo Summer Olympics (which has been delayed to 2021 in the real world) and follows the fate of the four members of the Muto family in the midst of an unprecedented disaster.
Reina Ueda (Moe Suzuya in Asteroid in Love) voices the 14-year-old protagonist girl Ayumu Muto, who has devoted to track and field athletics for the Olympics. Tomo Muranaka (Yuma Kuga in World Trigger) plays her younger brother Gou, who is connected to the world through online games. Yuko Sasaki and Masaki Terasoma are cast as their parents, Mari and Koichiro.
Reina Ueda's message to the viewers:
"I don't want anyone to see it, but I want everyone to see it. It may be the first time I have encountered a work that made me think like that. There are many things that I still don't know about the main part because it was not completed at the time of voice recording. It was a recording with a lot of worries, but I would be happy if you could pay attention to the future of the family and the way to the final episode, because she is in the process of growing up in puberty. We would appreciate your support."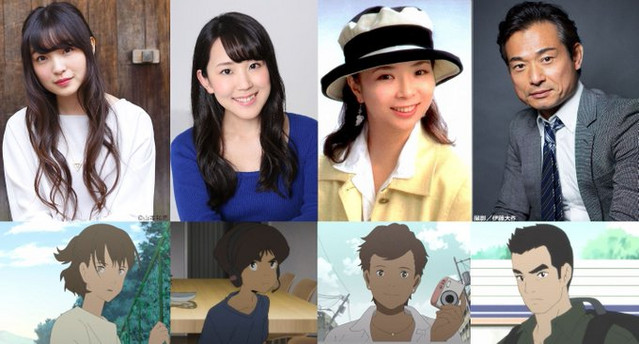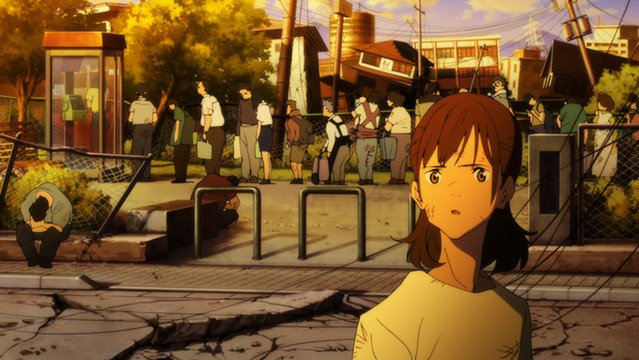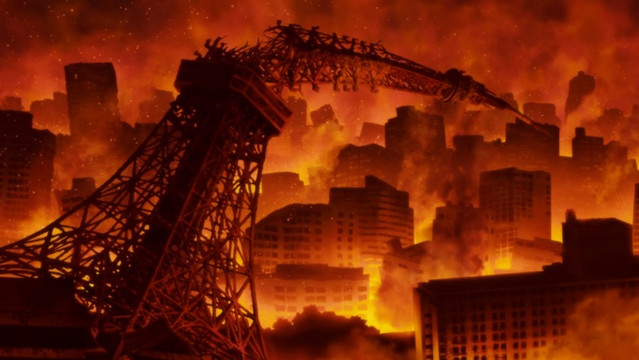 Netflixオリジナルアニメシリーズ
   『日本沈没2020』

——2020年、
 突然の大地震が日本を襲った。

都内に住む武藤家は東京からの脱出を始めるが、刻々と沈みゆく日本列島は容赦なく彼らを追い詰める。
極限状態でも未来を信じ、懸命に生き抜こうとする歩と家族の運命は…?#ネトフリアニメ pic.twitter.com/c5HaEfemBm

— Netflix Japan Anime (@NetflixJP_Anime) March 25, 2020
The Massaki Yuasa (Lu over the Wall, DEVILMAN crybaby)-directed new adaptation is set to be streamed on Netflix worldwide in 2020. His own production studio SCIENCE SARU works on anime production. According to the director's tweet on March 10, they already wrapped up production.
ひと足先に
日本沈没2020
とりあえず完成
なかなか面白い
ものが出来ました
公開はもうちょい
先ですが
見て下さい
尽力された方々に
感謝
Thank you

身体にはお気をつけを

— 湯浅政明 (@masaakiyuasa) March 9, 2020
Main staff:
Director: Masaaki Yuasa
Series director: Pyoungkang Heo
Screenplay: Hisao Yoshitaka
Music: Kensuke Ushio
Character design: Naoya Wada
Color design: ken Hashimoto
Director of photography: Toshikazu Hisano
Sound director: Eriko Kimura
Editing: Kiyoshi Hirose
Anime production: SCIENCE SARU
Production: "JAPAN SINKS:2020" Project Partners
---
Source: Netflix Japan Anime official Twitter
©"JAPAN SINKS:2020" Project Partners