Keiichiro Kawaguchi (Frame Arms Girl) serves as director at feel.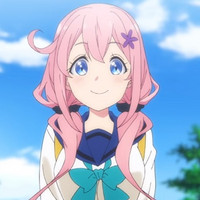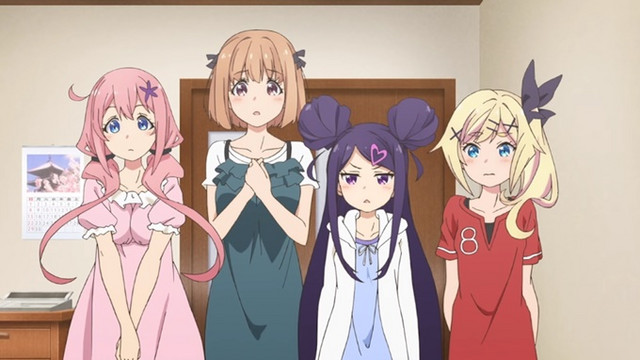 The official website for the forthcoming TV anime adaptation of So Hamayumiba (Hanayamata)'s four-panel comedy manga Ochikobore Fruit Tart / Dropout Idol Fruit Tart has posted a 75-second first PV to announce its July 2020 premiere in Japan, theme song "Trat na Kimochi," and the voices of its four main characters.
The manga has been serialized in Houbunsha's Manga Time Kirara Carat since November 2014, has so far released four tankobon volumes in Japan.
Synopsis:
At the forth dormitory of Rat Production, called Nezumi-sou (Mouse Apartment), three girls who have failed in their professional career: Roko Sekino (former child actress), Hayu Nukui (musician), and Nina Maehara (fashion model) have lived together. One day, a girl named Sakura Ino, who has a dream of becoming an idol, comes to such a place. As soon as she arrives, however, it is decided that the dormitory will be demolished. In order to stop the demolition of their dormitory, the residents decide to form an idol unit "Fruit Tart" with the aim of repaying a debt of 100 million yen.
Keiichiro Kawaguchi (Frame Arms Girl) serves as director/co-series composition writer (with Tatsuya Takahashi) of the TV anime adaptation. Sumie Kinoshita (Girlish Number) designs the anime characters, Feel (Please Tell Me! Galko-chan, ISLAND) works on anime production.
Sakura Ino: Hiyori Nitta (Izumi Asagi in Pastel Memories)
桜衣乃 単体ビジュアルを公開!
岡山からネズミ荘にやってきた高校一年生。
CV: #新田ひより さん#ochifuru pic.twitter.com/esbE0WVri5

— おちこぼれフルーツタルト公式アカウント (@ochifuru_anime) March 27, 2020
Roko Sekino: Risa Kubota (Kokoro Momoi in Aikatsu Stars!)
関野ロコ 単体ビジュアルを公開!
かつては有名子役として一世を風靡した高校二年生。
CV:#久保田梨沙 さん#ochifuru pic.twitter.com/MmDCUOf69r

— おちこぼれフルーツタルト公式アカウント (@ochifuru_anime) March 27, 2020
Hayu Nukui: Haruka Shiraishi (Fumino Furuhashi in We Never Learn)
貫井はゆ 単体ビジュアルを公開!売れない元ミュージシャンで、衣乃と同じクラスの高校一年生。
CV:#白石晴香 さん#ochifuru pic.twitter.com/N1K89yvIyS

— おちこぼれフルーツタルト公式アカウント (@ochifuru_anime) March 27, 2020
Nina Maehara: Reina Kondo (Hana Ichinose in Slow Start)
前原仁菜 単体ビジュアルを公開!
ロコの幼馴染の高校二年生。
CV:#近藤玲奈 さん#ochifuru pic.twitter.com/ZZPkPyZVEt

— おちこぼれフルーツタルト公式アカウント (@ochifuru_anime) March 27, 2020
Teaser visual: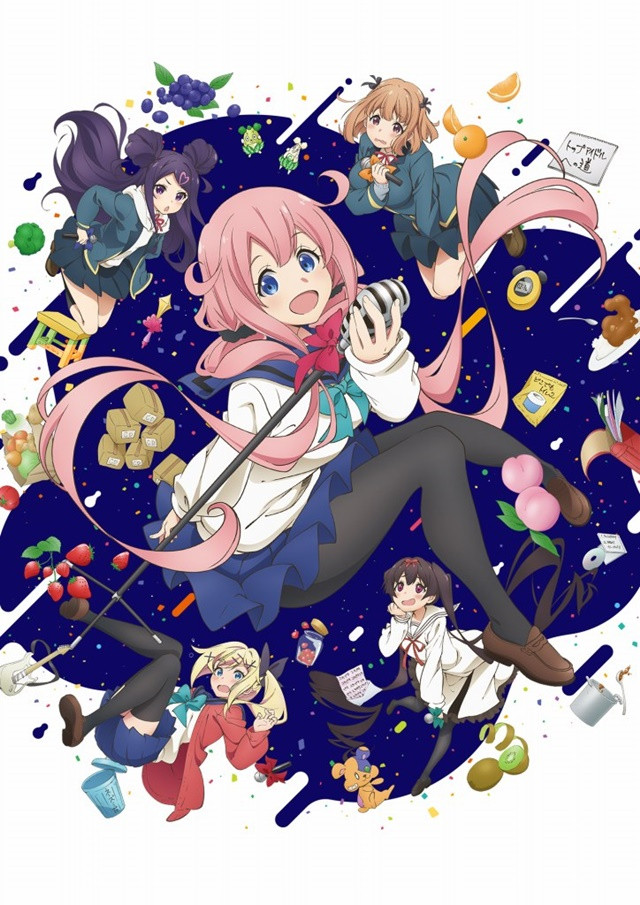 ---
Source: TV anime "Dropout Idol Fruit Tart" official website / Twitter
©So Hamayumiba, Houbunsha/Dropout Idol Fruit Tart Production Committee