However, an after story that was not included in the original web edition is teased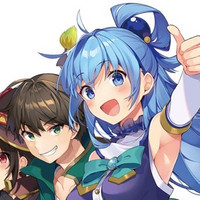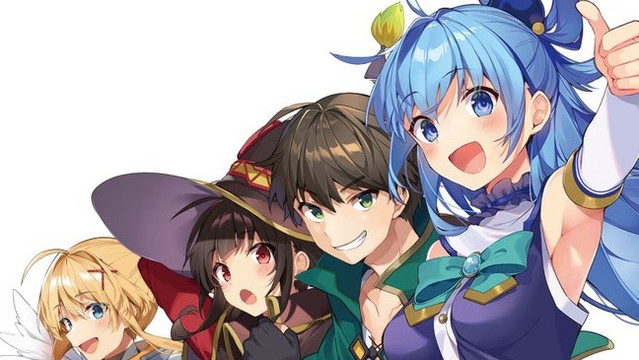 The official Twitter for the light novel author Natsume Akatsuki announced today that the next volume – the 17th – of his KonoSuba: God's Blessing on this Wonderful World! fantasy series is set to be released in Japan on May 1, 2020, and posted a cover illustration for the volume drawn by Kurone Mishima.
The Twitter post also confirmed that the 17th volume will be the last one in its main series. However, it teased that some information about an after story that was not told in the novel's original web edition will be included in the volume's afterword.
The fantasy light novel series was first posted on the Japanese user-generated novel publishing website Shousetsuka ni Narou between 2012 and 2013. Then, its revised print edition has been published from KADOKAWA's Kadokawa Sneaker Bunko imprint since October 2013. The series has reportedly printed more than nine million copies in total by November 2019.
【告知①】
「この素晴らしい世界に祝福を!17」5月1日に発売!
そして、この巻をもって本編完結となります。

しかし……17巻のあとがきには、web版では書かれなかった【後日談】に関する情報が描かれているとか!?

アイコンにもなっていますが、三嶋くろね先生渾身のカバーイラストを初公開です! pic.twitter.com/s0SQYUk7ZV

— 暁なつめ【Official News】 (@akatsukioffici3) April 1, 2020
Kadokawa Store will hold a special campaign for the release of the 17th volume and the conclusion of the series from April 28 to June 7. Various items featuring an all-star visual newly drawn by Kurone Mishima will be offered.
【告知②】
「この素晴らしい世界に祝福を!17」の発売と完結を記念した、
三嶋くろね先生描き下ろしによるキャラ集合イラストを使用したグッズの数々が登場です。
フェアや展示会などの情報も載っているそうなので、ぜひご参加ください!https://t.co/xSYhuIdrJ9

— 暁なつめ【Official News】 (@akatsukioffici3) April 1, 2020
---
Source: Natsume Akatsuki official Twitter
©Natsume Akatsuki, Kurone Mishima Publishing: KADOKAWA