Uma explicação sobre as legendas de Tower of God em português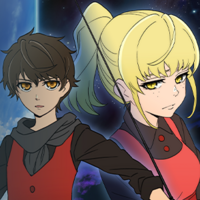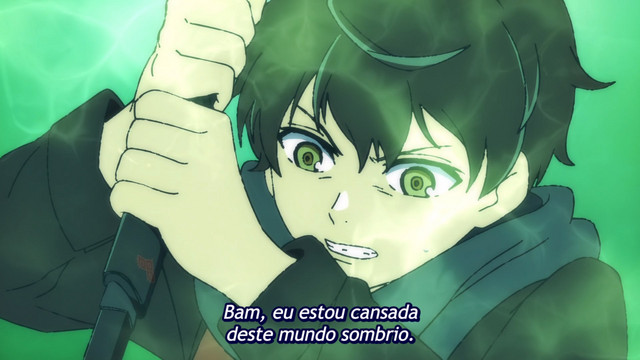 Se você assistiu à nova série Crunchyroll Original, Tower of God, pode estar se perguntando "por que estou ouvindo os personagens chamarem o personagem principal de Yoru, mas nas legendas está escrito Bam?".
Primeiro, vamos dar algum contexto. No WEBTOON original de Tower of God, o personagem principal é chamado de "Bam" (밤 em coreano), que significa "noite". Na adaptação em anime, o personagem principal é chamado de "Yoru" (夜 em japonês), que significa exatamente a mesma coisa: noite (Bam também pode significar "castanha" em coreano, mas isso não é relevante para essa discussão). Essencialmente, você tem três idiomas que expressam exatamente o mesmo significado para o nome do personagem.
Isso também acontece com outra personagem principal chamada "Rachel", tanto nos quadrinhos originais quanto nas legendas do WEBTOON na Crunchyroll, mas em coreano (라헬) e japonês (ラ ヘ ル) são pronunciados "LA-HE-LU", mais próximo do hebraico original e de como o nome Rachel aparece na tradução coreana da Bíblia, que o autor SIU confirmou a conexão em 2010.
Então por que a discrepância?
Essas situações são mais comuns do que você imagina, mas a resposta é quase sempre que essas são decisões em conjunto do comitê de produção do anime, das partes interessadas na produção da animação - nesse caso, Tower of God Animation Partners. Para o anime de Tower of God, usar "Bam" e "Rachel" nas legendas em português foi uma decisão de sincronia entre o quadrinho original do WEBTOON e o anime.
Quando você trabalha com nomes em vários idiomas (sem mencionar os três envolvidos nessa situação), as coisas podem ficar bem complicadas, mas nada disso é feito para enganar o espectador⁠. Essas decisões devem fornecer pelo menos uma compreensão mais próxima da intenção original para quem quer que esteja assistindo. Todos nós podemos apreciar bons personagens, independentemente do nome.