Get your first sample of the series theme by Takanori Nishikawa and ASCA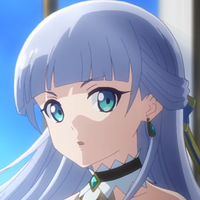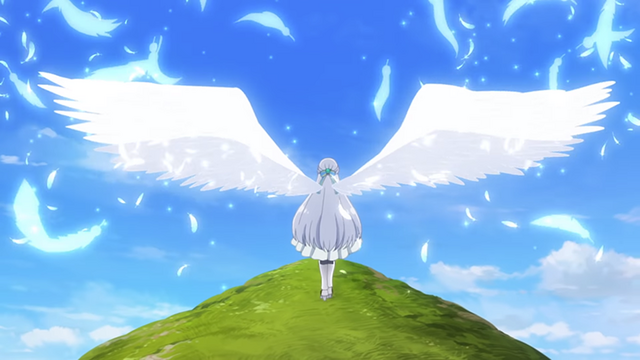 We're just a few days away from the premiere of Shironeko Project ZERO CHRONICLE, and a third PV is giving us a taste of all the action before the show begins.
The series is based on "Zero Chronicle: The First Sin," the prologue story released as a special event for the original mobile game's third anniversary. The story explores the origins of the game's setting, and the balance between its light and dark forces.
Check out the new PV, including a sample of OP theme "Tenbin -Libra-" by Takanori Nishikawa and ASCA:
The track will be released as a single on May 27, along with the show's ED theme, "through the dark" by Rei Yasuda.
Leading up to the premiere, the official Twitter is running a retweet campaign. The lucky winner will get an alarm clock that plays the hot-blooded tones of Takanori Nishikawa: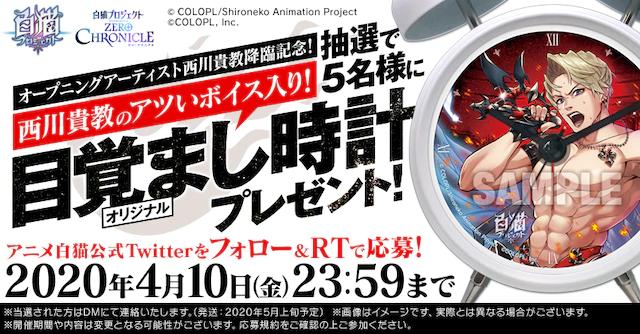 Several pieces of merchandise are already being made available. And players can pick up the BD releases of the anime (due out June 26 and July 29) for in-game items: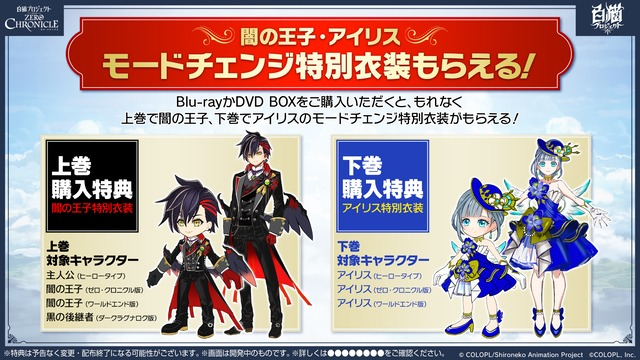 Shironeko Project ZERO CHRONICLE premieres in Japan this Monday, April 6. The series is licensed for streaming by Funimation.
>> Shironeko Project ZERO CHRONICLE Website
Source: Comic Natalie