Watch Super Louis 64 put another level of difficulty on the game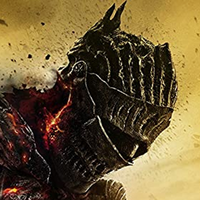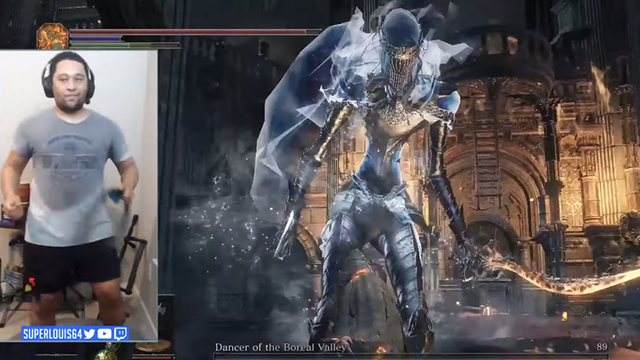 We're always looking for ways to liven up our workouts, no matter what the circumstances. Gamer Super Louis 64 is no exception, and he's playing his newest exercise regimen on Nightmare Mode thanks to Ring Fit Adventure and Dark Souls III.
Louis specializes in controller bending: modding video games to be played on unrelated apparatus. In the past he's played Sekiro: Shadows Die Twice on a DDR pad, played Halo Reach using a bunch of bananas, and explored Breath of the Wild using Ring Fit Adventure controls. Apparently he craved an even bigger workout challenge than Breath of the Wild, leading to his most recent video.
Louis's mod requires the player to run to move, squat to heal, and squeeze the Ring Fit ring to attack. Running below a certain threshold will cause the controller to cease to work, ensuring the player can't attempt to cheat the system. He shows off several scenarios in the above video, including his battle with the Dancer of the Boreal Valley. Once he's completely beaten the game with this setup, he plans to upload another video showing how he did it, as well as explaining the programming in more detail.
If you're still riding the Animal Crossing hype train, he's got you covered there, too. In his previous video, he hooked up a controller to play both New Horizons and DOOM Eternal at the same time.
>> Super Louie 64 - Controller Bender on YouTube
Source: My Game News Flash