The declaration will last until the end of Golden Week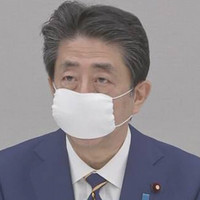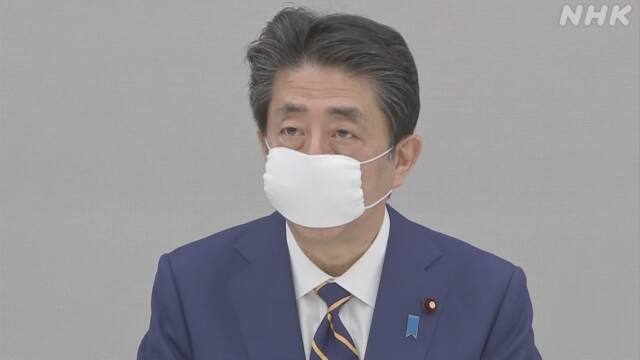 (Via NHK)
On April 7, Japanese Prime Minister Shinzo Abe, alongside the special coronavirus taskforce, declared a State of Emergency in Japan for seven prefectures for one month. The declaration will go into effect immediately and last until May 7. According to Yuriko Koike, the governor of Tokyo, the declaration could last much longer.
These prefectures in the declaration include the Tokyo Metropolis area (which includes Tokyo Prefecture, Chiba Prefecture, Kanagawa Prefecture, and Saitama Prefecture), Osaka Prefecture, the neighboring Hyogo Prefecture, and Fukuoka Prefecture on the southern island of Kyushu. The listed prefectures are in the top nine prefectures that are the hardest hit, according to TKTK.
Hokkaido Prefecture is one of the few places to have already declared a "state of emergency" in February lifting the declaration in late March after flattening the curve.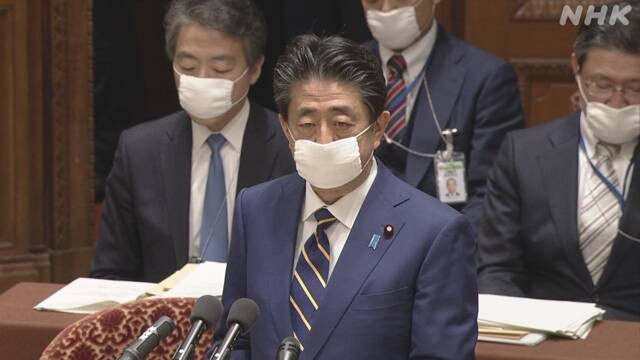 Shinzo Abe on April 7 (via NHK)
Many countries around the world, including the United States, China, and many across Europe have declared state of emergencies and stay-at-home orders to combat the spread of the coronavirus (COVID-19) and help save the lives of those who are at risk. Even though Japan was one of the first countries to have confirmed cases of the virus outside of Wuhan, it hasn't been under any type of State of Emergency, until now.
Due to Japanese law, Abe couldn't declare a State of Emergency himself: He needs to heed the advice of the task force, which was set up in response to an amendment to the New Influenza Special Measures Act to cover the coronavirus. Up until now, Abe had been hesitant to issue a State of Emergency.
This is the first time Japan has issued a State of Emergency for the whole country. Abe also announced on April 6 that a 108 trillion yen (US$989 billion) stimulus package will be enacted, giving households and businesses help during this period.
The Sweeping State of Emergency Powers
The State of Emergency doesn't give Abe powers to wield, but that of prefectural governors, like Yuriko Koike in Tokyo and Hirofumi Yoshimura in Osaka, who have been pressuring the Japanese Diet to issue the declaration publicly for a week as cases rise in the two metropolitan areas.
Governors will be able to issue more stringent measures to make people stay at home, be able to appropriate resources from private companies, and close areas where a large number of people can gather⁠—including schools, sports arenas, shopping districts, and more. Until now, the government has only requested businesses and events to voluntarily close, which has helped Japan reduce the spread. The hope is that these new measures, which aren't legally enforceable, will pressure companies and residents to comply.
Unlike in other countries, Japan cannot force people to stay at home. Article 13 of the Japanese constitution allows "all of the people" freedom of movement within the country, and cannot be changed without a public vote. Though there is a stipulation that the rights are only "to the extent that it does not interfere with the public welfare." Some lawyers in Japan have argued this clause to not extend to the coronavirus outbreak.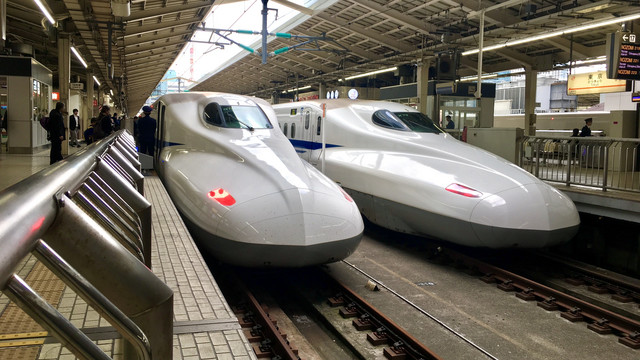 Shinkansen trains in and out of Tokyo and Osaka are said to not be affected (Photo: Daryl Harding)
Koike and the other governors of the prefectures have heavily requested people to stay at home, but there is no penalty for not following these requests and instructions. Setagaya in Tokyo has been sending patrol cars out with a message urging people to stay home coming out of a loudspeaker.
Though there aren't any penalties, measures have been put in place to curb people from leaving their homes. These measures include shutting down private businesses, which can include train companies, though the Ministry of Transport has already said that transportation will not be affected at this time, and social pressures, such as naming and shaming those who regularly leave their house publicly or events which don't heed multiple warnings, though how that will be done has not been announced.
WOAH IT GOT REAL! Setagaya Patrol vehicle is driving around with flashing lights and a loud speaker asking everyone to go home (possibly by 12pm?) after doing shopping and not leave their houses. #coronavirus #tokyo

— Pheebz (@PheebzEatz) April 6, 2020
Koike, along with the governors of neighboring prefectures of Kanagawa, Chiba, and Saitama acted as a united front in urging its residents to stay at home and for entertainment businesses to stay closed on weekends and late-nights, which saw movie theaters close in the Tokyo Metropolitan area and films delayed. Schools in the four prefectures remain closed until the end of Golden Week (May 7). Residents are also urged to work from home, an uncommon practice for Japanese workers.
Situation on the ground
This declaration comes after an "overshoot" of cases in the Japanese capital, which occurred mere days after the postponement of the Tokyo 2020 Olympics to July 2021, and testing ramped up. As of reporting, Tokyo has over 1116 cases of coronavirus with Japan as a whole having over 4136 of cases. Koike said Tokyo has secured more than 900 beds for "severe" coronavirus patients. People who have mild symptoms will be sent to designated hotels for isolation and supervision. As of now, everyone who has tested positive are voluntarily sent to hospitals.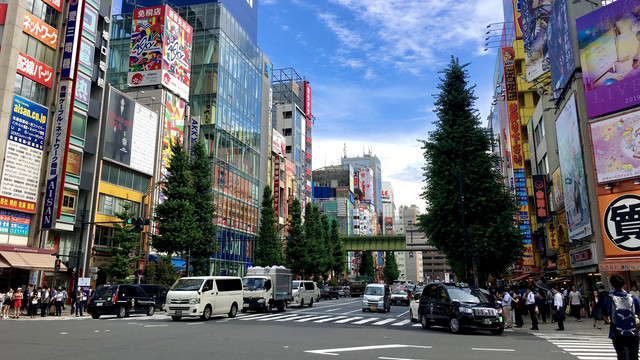 Akihabara in summer last year (Photo: Daryl Harding)
At this time, it's hard to know what effect the State of Emergency will have on anime production and Japanese pop-culture as a whole. While many films, including the Violet Evergarden movie, Fate/stay night [Heaven's Feel] iii.spring song, Detective Conan: The Scarlet Bullet, and the first Princess Principal Crown Handler anime film are delayed, and events such as AnimeJapan 2020 and Comiket canceled, TV anime production has so far been relatively on track despite issues back in February and the delay of Re:ZERO -Starting Life in Another World- season 2.
Some manga series have been delayed due to publishing companies urging manga assistants to not travel(), and some publishing houses closing for a few days due to confirmed cases in the building. Some publishers and corresponding companies have already enacted work at home policies, letting editors and staff telework and have online meetings, though these aren't widespread policies as of yet.
If you or someone who know is living in Japan, coronavirus-based English resources are available at NHK World Japan.
----
Daryl Harding is a Japan Correspondent for Crunchyroll News. He also runs the YouTube channel about Japan stuff called TheDoctorDazza, tweets at @DoctorDazza and posts photos of his travels on Instagram.