Mitsue Yamasaki (How Heavy Are the Dumbbells You Lift?) serves as director at Doga Kobo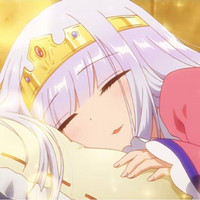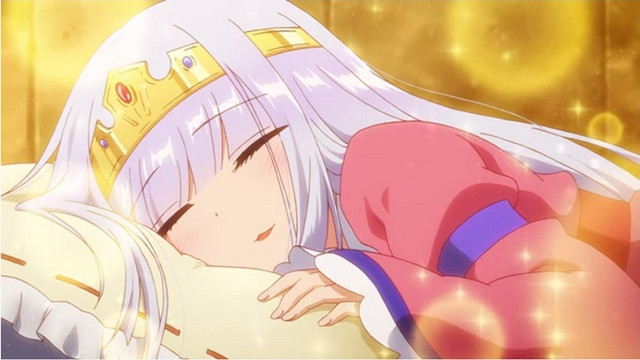 A 45-second teaser PV for the forthcoming TV anime adaptation of Kagiji Kumanomata's fantasy comedy manga Maoujou de Oyasumi / Sleepy Princess in the Demon Castle is now streamed on the anime's official website. The clip introduces the voice of its protagonist Princess Syalis played by Inori Minase (Rem in Re:Zero − Starting Life in Another World) for the first time, in addition to her peaceful sleeping face.
Also, two additional voice cast members are announced: Yoshitsugu Matsuoka (Kirito in Sword Art Online) as Maou Tasogare / Twilight the Demon King and Kaito Ishikawa (Tobio Kageyama in Haikyu!!) as Akuma Shudoushi / the Demon Cleric.
✨キャラクタービジュアル&追加キャスト発表✨
スヤリス姫、魔王タソガレ、あくましゅうどうしのキャラクタービジュアルが公開!

魔王タソガレ役を #松岡禎丞 さん、あくましゅうどうし役を #石川界人 さんが演じることが決定しました!#魔王城でおやすみhttps://t.co/IDzk6ivv35 pic.twitter.com/rWxZfMw98A

— 「魔王城でおやすみ」TVアニメ公式 (@maoujo_anime) April 14, 2020
The TV anime adaptation is directed by Mitsue Yamasaki (How Heavy Are the Dumbbells You Lift?), alongside series composition writer Yoshiko Nakamura (The Helpful Fox Senko-san) and anime character designer Ai Kikuchi (NEW GAME!). Doga Kobo works on anime production. It is scheduled to premiere in Japan during 2020.
Synopsis (via: the manga's English edition publisher VIZ Media):
She decides to while away the hours by sleeping, but getting a good night's rest turns out to be a lot of work! She begins by fashioning a DIY pillow out of the fur of her Teddy Demon guards and an "air mattress" from the magical Shield of the Wind. The princess's hapless demonic guards soon discover that their captive expects to be treated like, well, a princess. Things go from bad to worse—for her captors—when some of Princess Syalis's schemes end in her untimely—if temporary—demise and she chooses the Forbidden Grimoire for her bedtime reading…
✨2020年TVアニメ放送開始✨
週刊少年サンデーで好評連載中、熊之股鍵次先生の睡眠ファンタジーコメディ『 #魔王城でおやすみ 』が2020年放送開始!

囚われのスヤリス姫が描かれたティザービジュアルが公開♪

さらに公式サイトもオープン!
ハッシュタグ: #魔王城でおやすみhttps://t.co/IDzk6ivv35 pic.twitter.com/2j9WMZYFFC

— 「魔王城でおやすみ」TVアニメ公式 (@maoujo_anime) January 15, 2020
---
Source: TV anime Sleepy Princess in the Demon Castle official website / Twitter
©Kagiji Kumanomata, Shogakukan/The Demon King Sleeping Promotion Committee