The releases of its DVD/Blu-ray and OP theme CD are also postponed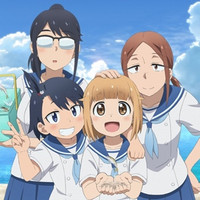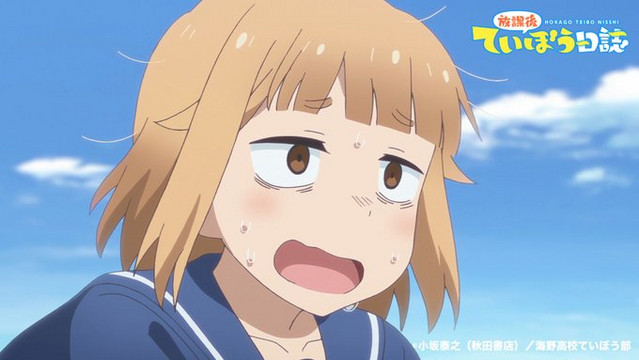 The official website for the ongoing TV anime adaptation of Yasuyuki Kosaka's fishing-themed manga Hokago Teibo Nisshi (Afterschool Embankment Journal) announced today that its broadcasting will be halted after its third episode next week, which has been already completed. The anime's second episode was aired in Japan last night. Read their message below:
"Due to the spread of the new coronavirus infection, we have decided to postpone the broadcasting of the TV anime 'Hokago Teibo Nisshi.' We will broadcast and stream it up to its third episode that has been already completed, and we will announce the future broadcasting and streaming schedule for its fourth and the following episodes on the official website and Twitter as soon as it is decided. We are very sorry to those who are looking forward to broadcasting and streaming, but please understand the situation and wait for a while. Putting the priority on the safety of our staff and cast members, we will keep working to produce a better work. Thank you for your continued support."
TVアニメ「放課後ていぼう日誌」につきまして、新型コロナウイルスの感染拡大の影響を受け、放送を延期させて頂くことになりました。⁰
制作済みの3話までは通常通りに放送・配信を行い、 4話以降の放送・配信につきましては日程が決まり次第、公式サイト・Twitterにてお知らせいたします。⁰#teibo

— 「放課後ていぼう日誌」公式 (@teibo_bu) April 15, 2020
With the postponement of the anime's broadcasting, the releases of the three-volume DVD/Blu-ray and the CD single of its OP theme song "SEA HORIZON" will be also delayed as listed below:
DVD/Blu-ray volume 1: June 26, 2020 to September 25, 2020
DVD/Blu-ray volume 2: July 29, 2020 to October 28, 2020
DVD/Blu-ray volume 3: August 26, 2020 to November 25, 2020
OP theme song CD: April 29, 2020 to July 22, 2020 (digital streaming will begin on April 29 as scheduled).
---
The TV anime Hokago Teibo Nisshi premiered in Japan on April 7, 2020. Its story centers on Hina Tsurugi, who moved from the city to the countryside. She is an indoor-type girl and doesn't like living things. She originally planned to join the handicraft club to spend a happy high school life. But after accidentally meeting with Yuuki Kuroiwa while she was out for a walk, she was forced to join the mysterious "Teibou-bu" (the embankment club) and started fishing.
Latest PV
OP theme song "SEA HORIZON" short MV:
Key visual: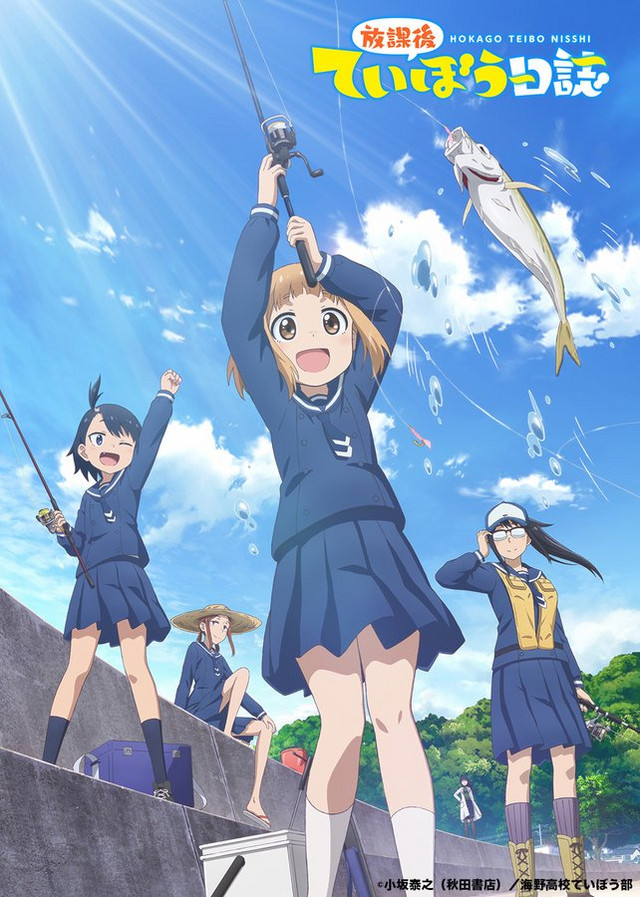 ---
Source: TV anime "Hokago Teibo Nisshi" official website
©Yasuyuki Kosaka (Akita Shoten)/Umino High Embankment Club