The planned filming in overseas locations has been canceled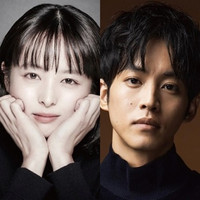 It is confirmed today that the release of the forthcoming live-action film adaptation of Aoi Hiiragi's romantic coming of age manga Mimi wo Sumaseba / Whisper of the Heart is now officially postponed due to the spread of COVID-19. The Nana Seino and Touri Matsuzaka-starring film was originally scheduled to be released in Japan on September 18, 2020. Its new release date is currently unknown.
According to the film's co-distributor Shochiku and Sony Picture Entertainment, they had planned filming in overseas locations for the film's original second part, but the travel to overseas and filming had been temporarily suspended. Since last month, the Japanese government has advised citizens to refrain from all nonessential overseas travel as COVID-19 continues to spread.
The Yuichiro Hirakawa (The Promised Neverland live-action film)-directed adaptation is planned to be told in two parts: "Ano koro (past)" based on the manga story and the original part "Junen-go (present)" set ten years after that. In the second part, one of the two protagonists, the grown-up Seiji Amasawa played by Matsuzaka lives in a foreign country, so the filming overseas locations is necessary unless the story setting is changed.
清野菜名&松坂桃李W主演の実写版『耳をすませば』、公開延期 海外での撮影が中止https://t.co/QdecHKmeO1

#清野菜名 #松坂桃李 #映画 @MToriofficial

— ORICON NEWS(オリコンニュース) (@oricon) April 21, 2020
---
Source: Oricon News