Game launches today in multiple territories for Apple iOS and Android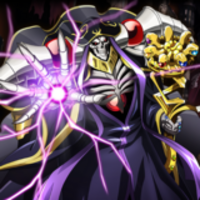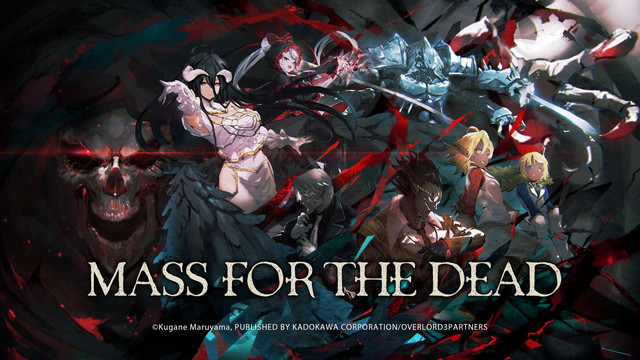 April 21st, 2020 – Crunchyroll Games has announced the official launch for its newest mobile game Mass for the Dead, a dark fantasy RPG based on the popular fantasy anime Overlord. This game will feature multiplayer questing, turn-based commands, capture quests, double speed and auto-mode to battle against enemies.
Based on the popular dark fantasy isekai anime, Mass for the Dead arrives in the West just as the game reaches its one-year anniversary in Japan!
Overlord is a dark fantasy isekai light novel written by author Kugane Maruyama. In the spring of 2010, the original web novel gained mainstream popularity and was officially published by KADOKAWA's Enterbrain light novel label in July 2012. The book has since sold in excess of 7.6 million copies across multiple volumes. The first season of the TV anime was broadcast in 2015 and has continued to the most recent Season 3 in 2018.
Once a huge hit, the popular Massively Multiplayer Online Role-playing Game «Yggdrasil» was quietly coming to an end after a 12-year run. However, even after the servers had been shut down, the player was not completely logged out of the game. In front of the collapsed Nazarik Underground Tomb was the player Momonga, one of the strongest magicians in the form of a Skeleton… but the floor guardians have all perished. Take on the adventure along with Momonga in this dark fantasy isekai RPG!
Mass for the Dead Game Features
Simultaneous Four-Player Mode Creates New Playing Options - Players can join each other in parties and play towards common goals or play solo with AI party members, vastly increasing playability for different players.

Authentic Storyline: With an original storyline, the game features the Overlord story and characters, driven by player decisions and actions.

Strategic Character-Based RPG: Manage all the Overlord characters you love in turn-based battles.

Epic Art: The dark world of Overlord comes to life with rich art and graphics.

Build Your Party: Collect all the characters and strengthen your team by leveling up, training, and upgrading equipment. Deploy and use your characters to their maximum potential.

Build Intimacy With Your Party - By increasing the level of intimacy between characters, you can unlock exclusive voice lines from major characters as well as alternate missions/storylines.
Starting today, players can download and install the game via the Apple App Store and Google Play Store in North America, Oceania, and Europe (including the UK). Players will receive rewards when they install the game, with players receiving 1,000 Chaos Stones in celebration of the game's pre-registration goal being reached.
In addition, the game will have the following daily login bonuses to celebrate release:
Skill strengthening materials

Chaos Relics

Gold

Blue Potions
The game will also feature a special release launch event, a boss battle featuring Hamsuke! With the medals acquired in the event, the player can acquire boss units and strengthen them even further for a greater advantage in-game!
Mass for the Dead is a part of Crunchyroll's broader commitment to building out a full slate of 360-degree experiences to deepen the community's engagement with their favorite shows.
About Crunchyroll Games
Crunchyroll Games is the publisher and distributor of interactive content for all members of the anime and gaming community. Crunchyroll connects anime and manga fans across 200 countries and territories with 360-degree experiences.
Crunchyroll Games titles include "Grand Summoners," "Mob Psycho 100: Psychic Battle," "Bungo Stray Dogs: Tales of the Lost," and "RWBY: Crystal Match." Crunchyroll Games has also supported several partner titles including "Attack on Titan TACTICS" and the upcoming "NARUTO x BORUTO NINJA TRIBES." Crunchyroll Games are available across iOS and Android. For more on Crunchyroll Games, please visit crunchyrollgames.com.
Crunchyroll Games is a Crunchyroll brand. Crunchyroll, a WarnerMedia company (as part of Otter Media) and the world's most popular anime brand, was founded in 2006 and is headquartered in San Francisco, with offices in Los Angeles, Tokyo, Paris, Lausanne, Berlin (AV Visionen) and Chisinau (Ellation).