The Identity V crossover event will also be playable on US servers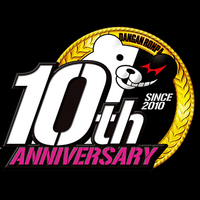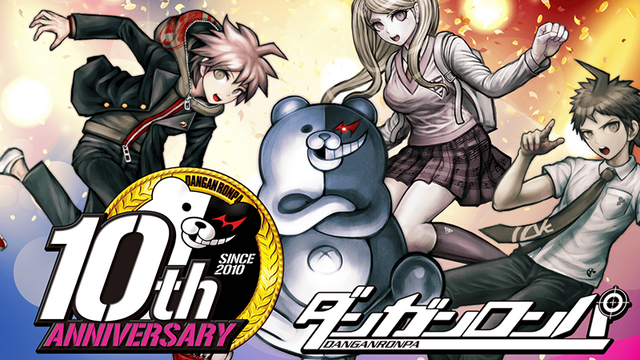 There's some good news for Danganronpa fans outside Japan: we'll get to enjoy the 10th anniversary festivities, too!
A press release distributed today by Spike Chunsoft confirms that much of the first stage of the games' anniversary project will be getting localized. Dates are still uncertain, but the ball is rolling to make this an international event.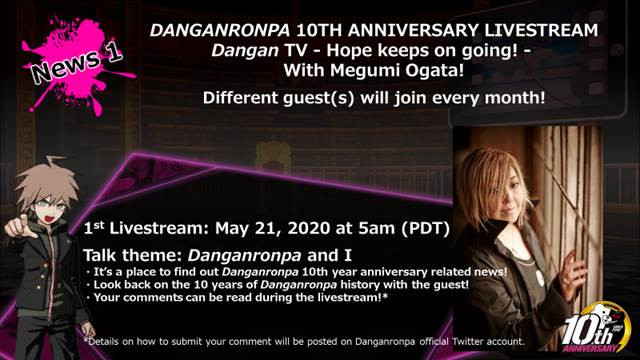 The previously announced Dangan TV -Hope Keeps on Going!- will be available to watch globally, with the first livestream airing at 5am PDT on May 21, 2020. The first talk theme has officially been localized as "Danganronpa and I"—keep an eye on the official Twitter account to find out how to submit your comments! The show will be broadcast in Japanese to the official Twitter account via Periscope, and archived on Spike Chunsoft's YouTube channel.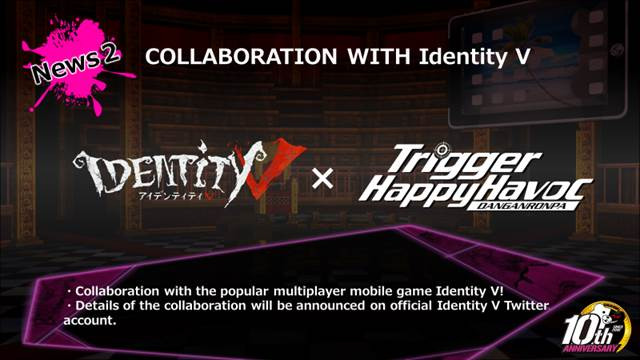 The Identity V crossover event will also be coming West. Keep an eye on the game's official Twitter for dates.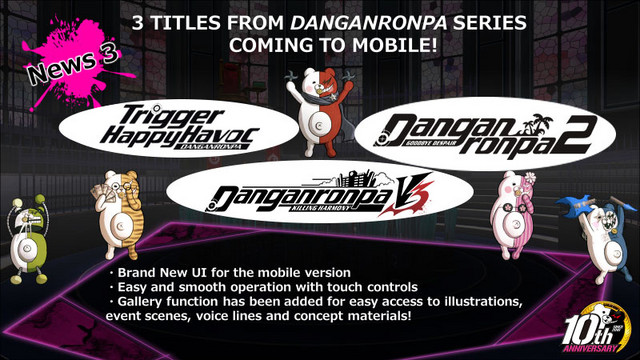 Finally, and most importantly, we have confirmation that the anniversary-edition Danganronpa games will be available outside Japan! This includes the three main title games of the series. All three will be released for both iOS and Android. More information, including release dates and purchase information, will be available at a later date.
>> Danganronpa 10th Anniversary Website
Source: Spike Chunsoft