Ren Nagase (idol group King & Prince)-starring adaptation hits Japanese theaters August 14, 2020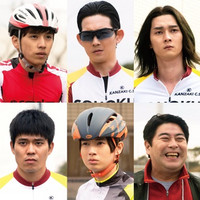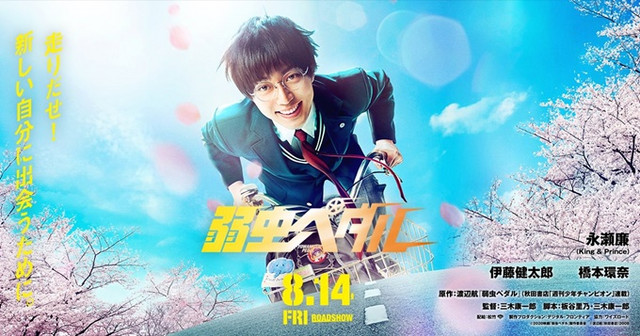 The official website for the forthcoming live-action film adaptation of Wataru Watanabe's road bicycle racing-themed sports manga Yowamushi Pedal announced six additional cast members today.
As reported, 21-year-old Ren Nagase (Johnny & Associates' boys idol group King & Prince member) is cast as the protagonist Sakamichi Onoda, and the additional members include 19-year-old Mizuki Inoue (as Terufumi Sugimoto), a member of another boy idol group from Johnny & Associates, HiHi Jets. Inoue has performed with Nagase on the stage plays such as "JOHNNYS'ISLAND" before, but this is the first time that he has co-starred with him in a feature film.
Message from Mizuki Inoue:
"I'm Mizuki Inoue from HiHi Jets, and I played the role of Terufumi Sugimoto. I have been reading the original manga Yowamushi Pedal for a long time, so I was full of surprise and joy when I heard about the offer. Actually, it was quite difficult to be filmed while riding a road racer, and I had difficulties sometimes, but more than that, the time to communicate with the other cast members was like a real club activity and I enjoyed it! I want many people to see and feel the speed of road racing and Sohoku High's youth!"
Additional cast members:
Shoukichi Naruko: Ryota Bando (22)
Shingo Kinjou: Ryo Ryusei (27)
Yuusuke Makishima: Shuntaro Yanagi (28)
Jin Tadokoro: Ken Sugawara (24)
Terufumi Sugimoto: Mizuki Inoue (19)
Kouji Kanzaki (the main heroine Miki's father): Sarutoki Minagawa (49)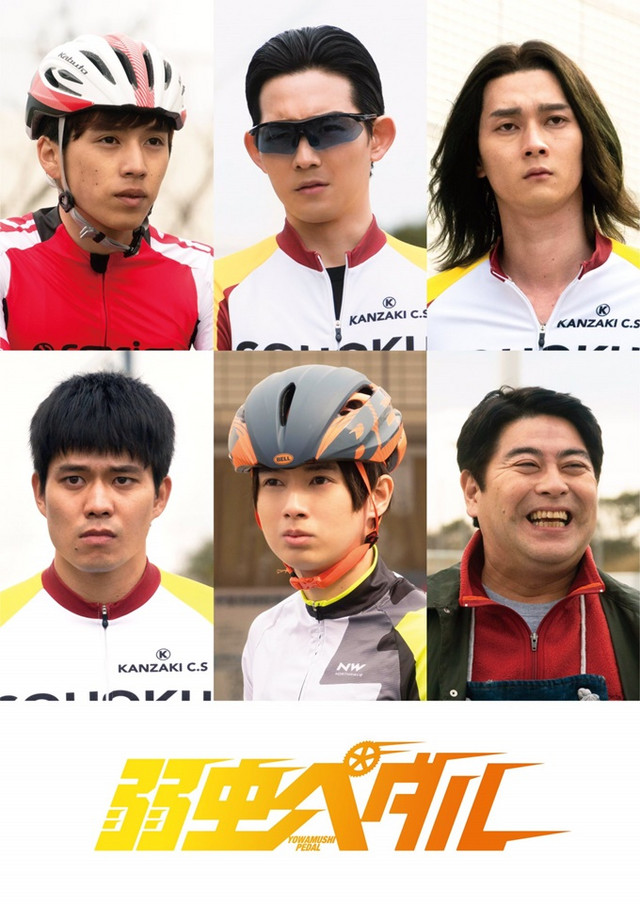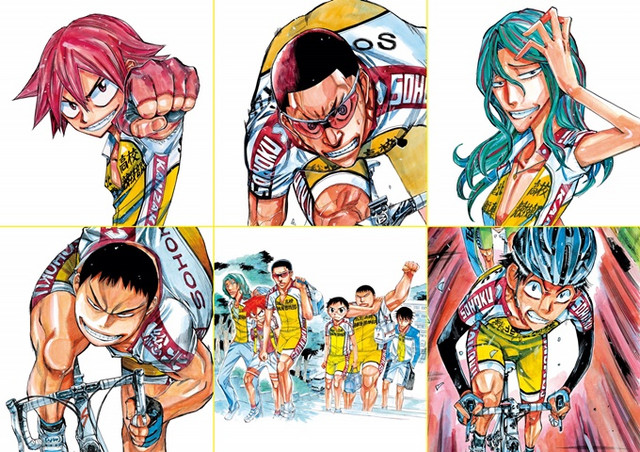 ????‍♂️チーム総北ついに解禁!????#鳴子章吉 役????‍♂️#坂東龍汰 さん#金城真護 役????‍♂️#竜星涼 さん#巻島裕介 役????‍♂️#栁俊太郎 さん#田所迅 役????‍♂️#菅原健 さん#杉元照文 役????‍♂️#井上瑞稀 さん(#HiHiJets #ジャニーズJr)#寒咲幸司 役????#皆川猿時 さん#弱虫ペダル #弱ペダ#永瀬廉 #伊藤健太郎 #橋本環奈 pic.twitter.com/DIGaEM0dW9

— 映画『弱虫ペダル』公式(8.14公開!) (@yowapeda_eiga) April 21, 2020
---
Koichiro Miki (Anonymous Noiselive-action film)-direct adaptation is set to be released in Japan on August 14, 2020.
Teaser trailer:
Teaser visual: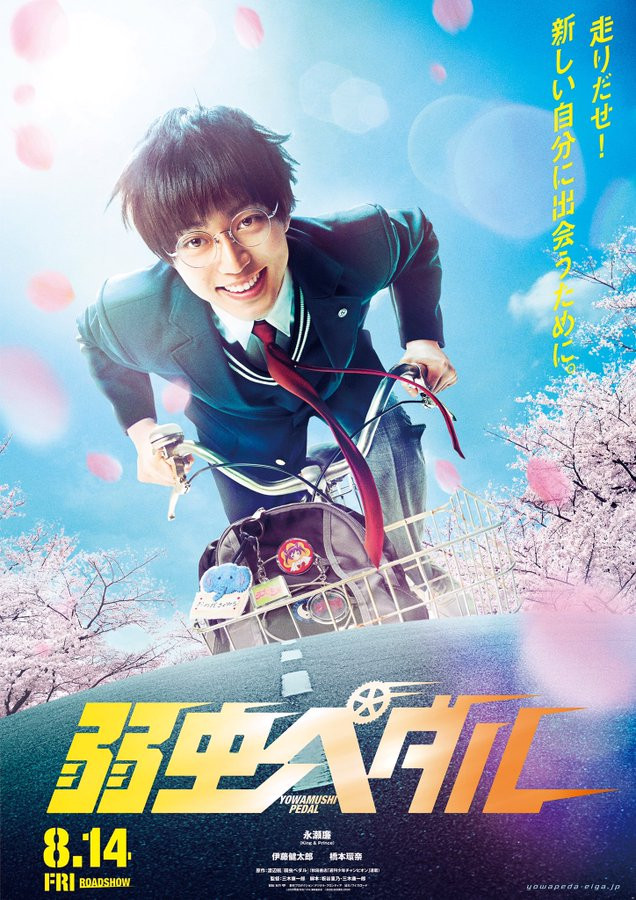 ---
Source: "Yowamushi Pedal" live-action film official website / Twitter
©2020 "Yowamushi Pedal" Production Committee ©Wataru Watanabe (Akita Shoten)