VA idol unit NOW ON AIR provides their 5th single song "GO! FIGHT! WIN! GO FOR DREAM!"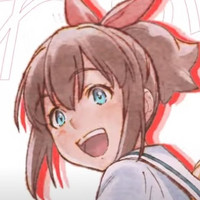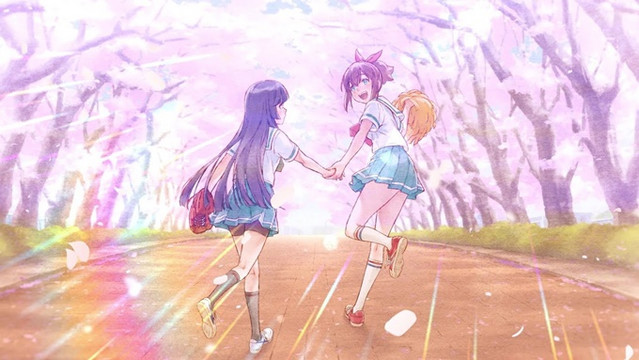 Hobby Japan and Lantis have opened an official website for their new collaboration project Cheerkyu-bu!, which will include a serialization on Monthly Hobby Japan magazine, character figures, and music. The site has started streaming a PV for the project and an image song music video featuring "GO! FIGHT! WIN! GO FOR DREAM!" performed by the six-member voice actress idol unit NOW ON AIR.
The unit's six members: Misako Iino, Mitsuho Kambe, Aki Tanaka, Hitomi Suzuki, Momone Iwabuchi, and Mina Katahira were the winners in the "Kimikoe Audition" with 3,000 participants in 2016 and made their voice actress debut in the anime film Kimi no Koe wo Todoketai / Your Voice -KIMIKOE- in August 2017. "GO! FIGHT! WIN! GO FOR DREAM!" is scheduled to be released as their fifth single in Jule, following their fourth single "Gondola no Uta" (TV anime Woodpecker Detective's Office ED) on May 13.
"Cheerkyu-bu" PV featuring the image song "GO! FIGHT! WIN! GO FOR DREAM!":
NOW ON AIR "GO! FIGHT! WIN! GO FOR DREAM!" MV short version:
"Cheerkyu-bu!" story introduction:
The Sakitakegaoka Private High School has built a history in the center of Shinjuku. At the school where its students are spending their days at their own pace despite the bustle of the city, both of the cheerleading club consisting of four members who are crazy about cheerleading and the baseball club consisting of six members who are crazy about baseball now face the crisis of activity suspension due to shortage of members...!
One day, the two clubs are united as the joint club "Cheerkyu-bu" by an unusual proposal by the student council president. In order to maintain a solid record as a new club activity, they have to win the best four in the district tournament of the Girls' High School Baseball Championship, which is the highest record in the school's history. The four members of the cheering club decide to take baseball seriously, while the six members of the baseball club are struggling with dancing and singing that they have never experienced before. The unprecedented challenge of the unprecedented club activity "Cheerkyu-bu" begins now!
NOW ON AIR|5thシングル表題曲「GO! FIGHT! WIN! GO FOR DREAM!」を公開!https://t.co/1WtON3Tnrv
読者と作る〈連載×音楽×フィギュア〉企画 「Cheer球部!」イメージソングに決定!https://t.co/goi07sbCZc#now_on_air pic.twitter.com/exyYVDmyo4

— Lantis(ランティス)公式 (@lantis_staff) April 25, 2020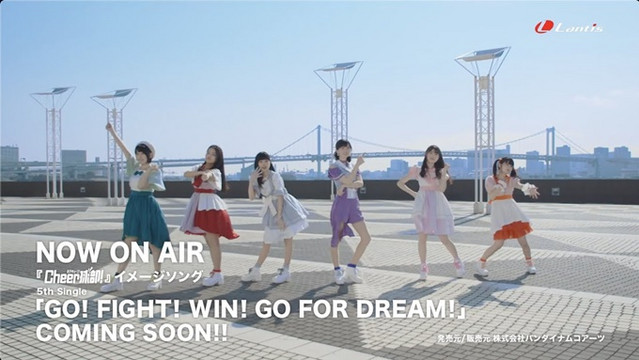 ---
Source: "Cheerkyu-bu!" project official website, Lantis official YouTube channel
© Office PAC.
© 2020 Project Cheerkyu-bu!