Special program to look back at the Pri☆Chan idols' activities will be aired instead from May 3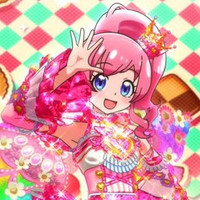 The official Twitter for the TV anime Kiratto Pri☆Chan announced today that the broadcast of its new episodes will be postponed for a time being after its next 106th episode this Sunday, April 26, for the safety of program production against the spread of the COVID-19 infection.
The latest installment of the long-running Pretty anime series co-produced by Tatsunoko Productions in Japan and DONGWOO A&E in Korea premiered in April 2018 and has entered its third season this April.
Instead of the new episodes, a special program "Pri☆Cahn Kiratto Selection" to look back at the Pri☆Chan idols' various activities will be aired from May 3. The theme of its first episode is "If you don't know, Let's try it!," which is the slogan of the anime's main idol unit Miracle☆Kiratts. The schedule for the resumption will be announced as soon as it is decided.
明日は10:00から『キラッとプリ☆チャン』第106話がオンエアーです♪
そして来週からは、プリ☆チャンアイドルたちの活躍を振り返るスペシャル企画「プリ☆チャン キラッとセレクション」がスタート!
5月3日放送回のテーマは「わからなかったらやってみよう!」
こちらもお楽しみに♡#prichan pic.twitter.com/DBLLbnPx3B

— アニメ「キラッとプリ☆チャン」公式アカウント (@prichan_PR) April 25, 2020
「プリ☆チャン キラッとセレクション」は、新型コロナウイルス感染拡大に対して安全に配慮した番組制作のため、過去の放送から厳選してお届けするものです。
第107話以降の放送再開に関しましては、決まり次第ご案内いたします。#prichan

— アニメ「キラッとプリ☆チャン」公式アカウント (@prichan_PR) April 25, 2020
Third season key visual: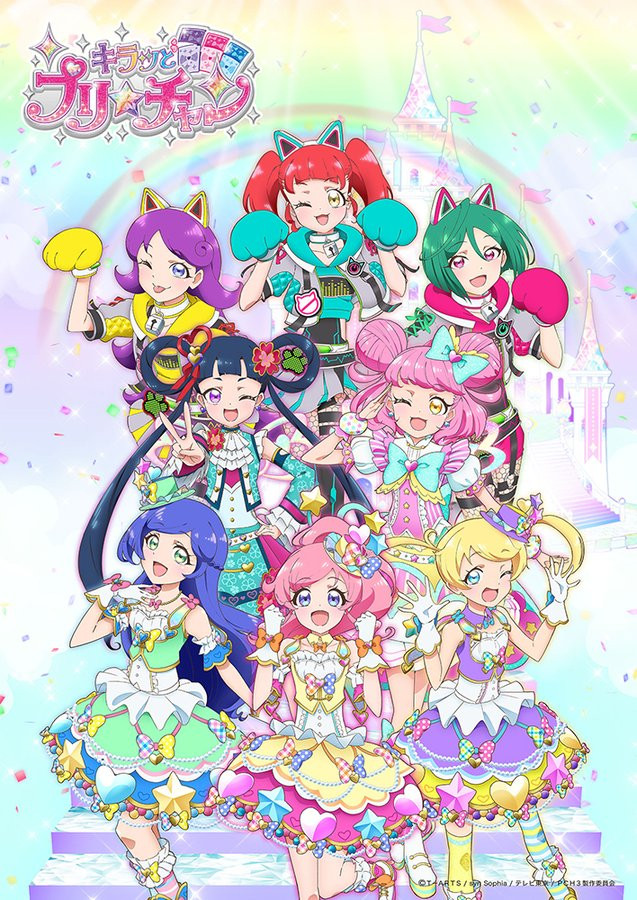 TV anime "Kiratto Pri☆Chan" main staff:
Director: Ikehata Hiroshi (Robot Girl Z, Magical Circle Guru Guru)
Series Composition: Kazuho Hyodou (Himegoto, ReLIFE)
Character Designer: Hajime Mitsuda (AKIBA'S TRIP)
Music: Tatsuya Kato (Free!, Love Live! Sunshine!!)
Anime Production: Tatsunoko Production, Dongwoo A & E
Main voice cast:
Mirai Momoyama: Koko Hayashi (Run Girls, Run! member/Ayumi Hayashi in Wake Up, Girls! New Chapter)
Emo Moegi: Miyu Kubota (i☆Ris member/Sophy Hojo in Pripara)
Rinka Aoba: Nanami Atsugi (Run Girls, Run! member/Itsuka Atsugi in Wake Up, Girls! New Chapter)
Anna Akagi: Yu Serizawa (i☆Ris member/Mirei Minami in Pripara)
Sara Midorikawa: Yuki Wakai (i☆Ris member/Reona West in Pripara)
Mel Shido: Yuuka Morishima (Run Girls, Run! member/Otome Morishima in Wake Up, Girls! New Chapter)
Anju Shiratio: Suzuko Mimori (Umi Sonoda in Love Live!)
Maria Kanamori: Himika Akaneya (Laala Manaka in PriPara)
Suzu Kurokawa: Sora Tokui (Nico Yazawa in Love Live!)
KiraCHU: Nanami Yamashita (Pepprr Taiyo in PriPara)
Melupan: Nichika Omori (Chiri Tsukikawa in PriPra)
Ravily: Minami Tanaka (Non Manaka in PriPara)
---
Source: "Kiratto Pri☆Chan" official Twitter
© T-ARTS/syn Sophia/TV Tokyo/PCH Production Committee