The DVD/Blu-ray of Laid-Back Camp's short spin-off series will be released on May 27, 2020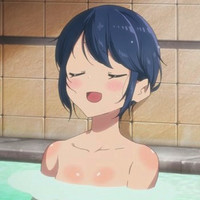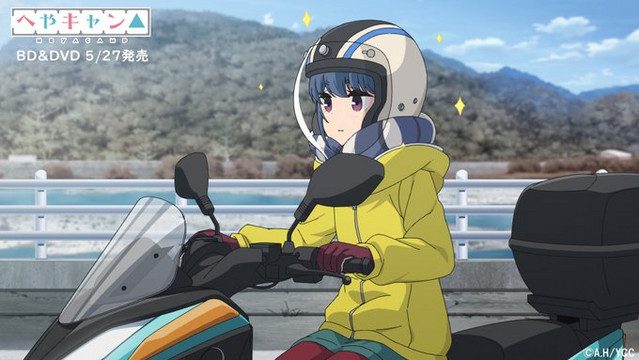 As part of the "Ouchi de Camp. UchiCam△paign" campaign to enjoy the feeling of the camping at home, "Sauna to Gohan to Sanrin Bike" (Sauna and Meal and Three-Wheeled Motorcycle), a newly-produced bonus episode to be included in the upcoming DVD/Blu-ray of the winter 2020 TV anime HeyaCamp / ROOM CAMP, will be streamed for free on FuRyu's official YouTube channel on April 29 for a limited time of one day.
The DVD/Blu-ray of the 12-episode TV anime is set to be released in Japan on May 27, 2020, and the bonus episode will be available online one month prior to its release. The YouTube edition will also include a message illustration drawn by Yoshiaki Kyogoku, who worked on the storyboard and direction of the episode.
The "Sauna to Gohan to Sanrin Bike" manga on which the anime is based was originally drawn by the Laid-back Camp/ROOM CAMP author Afro for the collaboration campaign project with Yamaha's three-wheeled 125cc scooter brand "Tricity 125" in March 2019.
The anime episode will be posted on the channel below at 00:00 on April 29 (JST) / 08:00 on April 29 (PST).
https://www.youtube.com/watch?v=13J2seyJjxo&feature=youtu.be
✨『SPECIAL EPISODE サウナとごはんと三輪バイク』✨

【YouTubeにて期間限定公開】
<期間:4/29(水・祝)0:00~23:59>https://t.co/FL0nJGLQOk
※公開期間外は非公開設定となっております。

【AT-Xでも放送決定】
<放送日時:4/29(水・祝)6:30~6:45>https://t.co/gO8qljXFbV#ゆるキャン pic.twitter.com/Ms9m1gHqGz

— TVアニメ「ゆるキャン△」シリーズ公式 (@yurucamp_anime) April 28, 2020
Storyboards drawn by the episode's director Yoshiaki Kyogoku: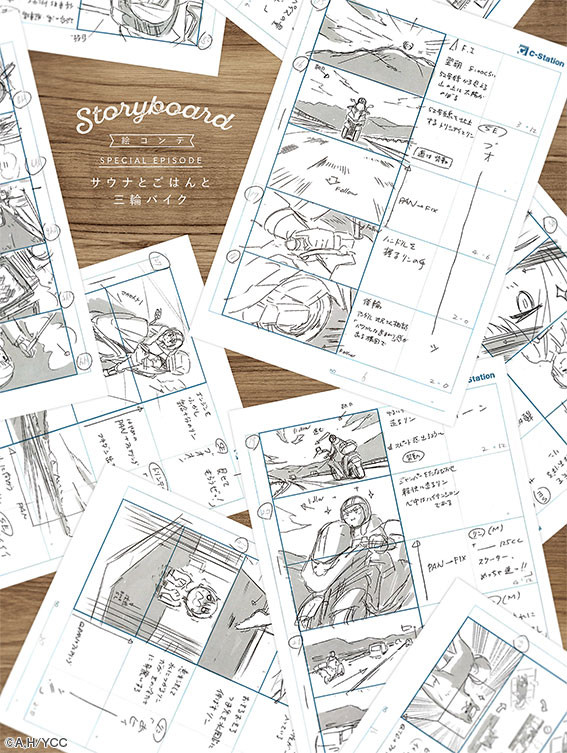 CM for the DVD/Blu-ray:
---
The short TV anime ROOM CAMP, based on the spin-off series to Afro's outdoor activities-themed manga YuruCamp△/Laid-Back Camp, was aired for 12 episodes from January to March 2020, and has also been available on Crunchyroll to its members in North America, Central America, South America, Europe, Africa, Oceania, and the Middle East.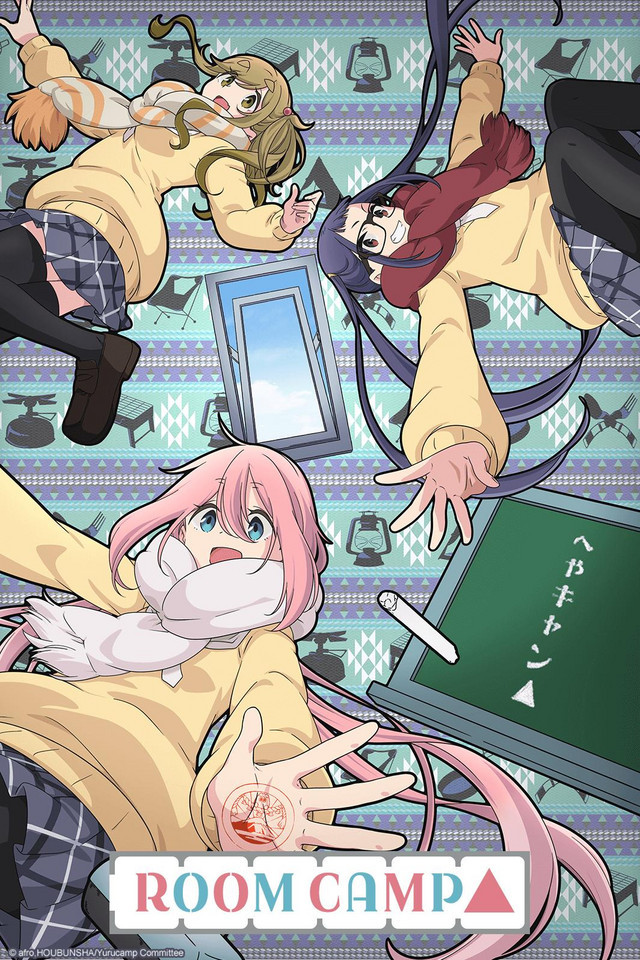 ---
Source: "Laid-Back Camp" official website / Twitter
©afro, HOUBUNSHA/Yurucamp Committee