The long-awaited second season is finally set to premiere in July 2020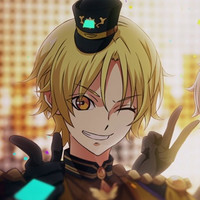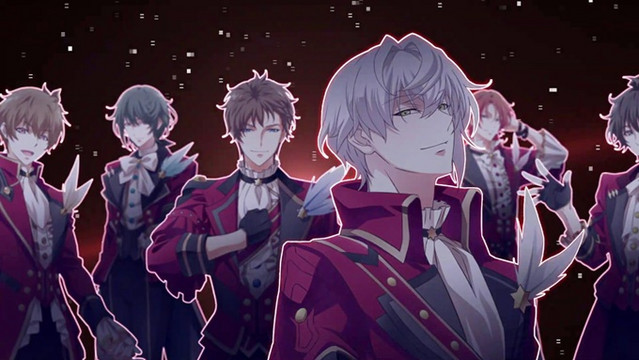 The official YouTube channel for the Tsukiuta. project has started streaming two music videos for the OP theme songs for the upcoming second season of the TV anime Tsukiuta. The Animation: "Paint It Black" by Six Gravity and "White Sparks" by Procellarum. The CD singles of the two songs performed by the franchise's two main six-member idol units will be released simultaneously on June 26, 2020.
As the anime merchandise store chain Animate's 30th anniversary project, the Studio Pierrot-produced first season of the TV anime featuring original characters on the theme of 12 months was aired for 13 episodes from July to September 2016. The production of the new season was announced back in November 2018, and it was originally planned to be aired during 2019. But its premiere date was postponed to April 2020 first, then it has moved to July 2020 again due to the production issues caused by the influence of the recent global problems.
"Paint It Black" by Six Gravity:
Six Gravity members:
Kakeru Shiwasu: Yuki Kaji
Hajime Mutsuki: Kosuke Toriumi
Koi Kisaragi: Toshiki Masuda
Haru Yayoi: Tomoaki Maeno
Arata Uduki: Yoshimasa
Hosoya Aoi Satsuki: KENN
CD jacket illustration: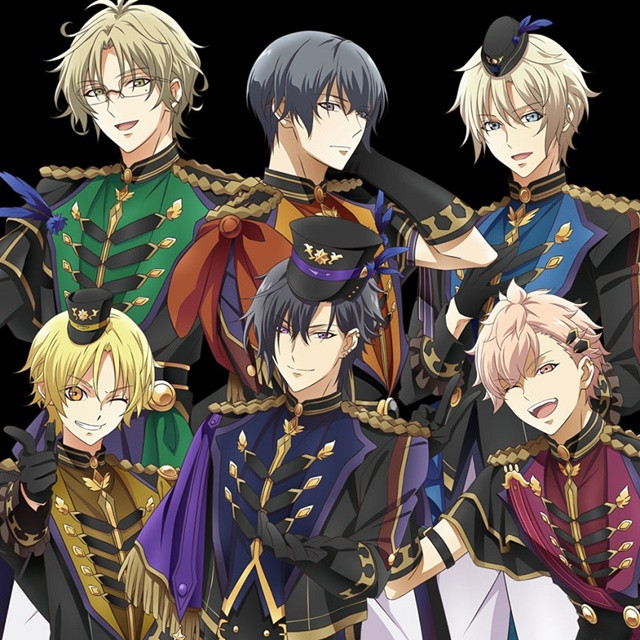 "White Sparks" by Procellarum:
Procellarum members:
Rui Minaduki: Shouta Aoi
Kai Fuduki: Wataru Hatano
You Haduki: Tetsuya Kakihara
Yoru Nagatsuki: Takashi Kondo
Iku Kannaduki: Kensho Ono
Shun Shimotsuki: Ryohei Kimura
CD jacket illustration: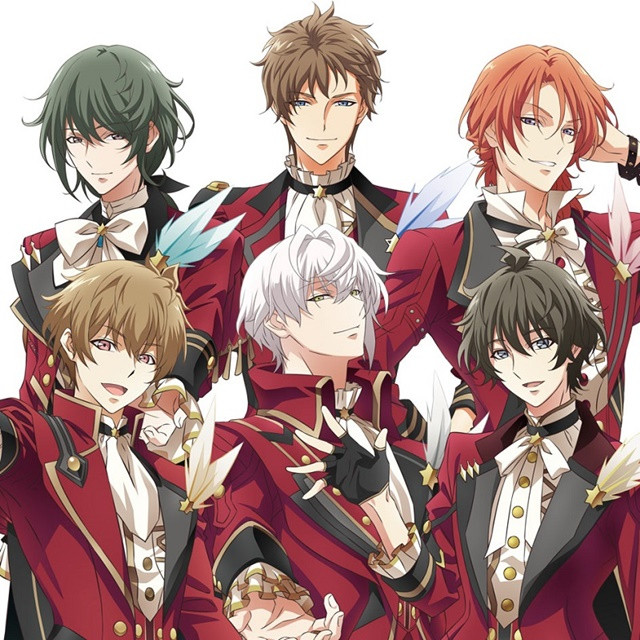 The second season main visuals (for the April 2020 premiere):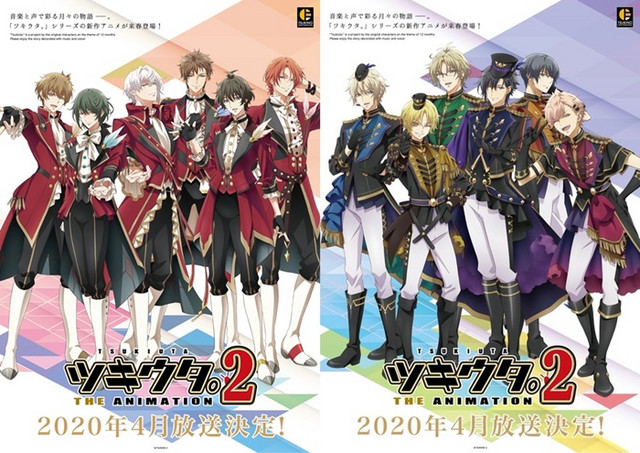 ---
Source: "Tsukiuta. THE ANIMATION" official website / Twitter
©TSUKIANI.