The CD release date has been postponed from April 29 to May 13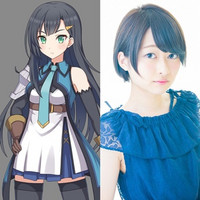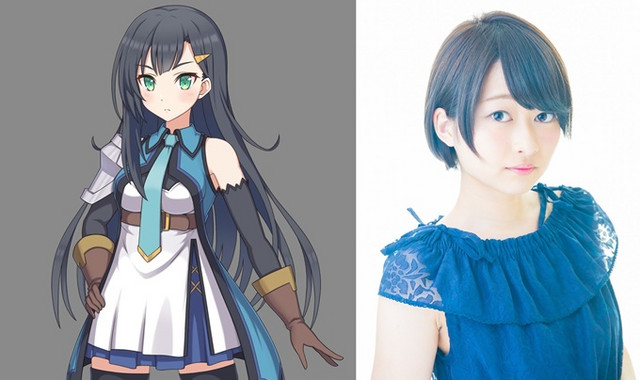 Following the theme song "Happy Magic" singer Machico, Nippon Columbia has released comments from Maki Kawase, one of the members of the original dancer unit Accel Hearts in the KONOSUBA -God's blessing on this wonderful world! Fantastic Days smartphone game. She is cast as Lia, and the three-member unit also includes Karin Isobe as Cielo and Runa Narumi as Erika. They perform the game's insert song "Bright Show" together.
The KONOSUBA franchise's first mobile game for Android and iOS began its service in Japan on February 27, 2020, and the CD single of its theme and insert songs was originally scheduled to be released on April 29, but has been postponed to May 13 due to the COVID-19 crisis. In addition to the two songs, the single also includes the insert song's solo versions performed by each member of Accel Hearts.
"Bright Show" MV:
---
Comments from Maki Kawase:
Q: "Please introduce your character briefly from your point of view."
Kawase: "Lia looks the most reliable one in Accel Hearts, who can lead the other two members. But she is unexpectedly careless sometimes, and conversely, supported by the two. She is strong and too pure..., but she is a very strong-minded and powerful girl."
Q: "What did you feel when you received the offer for the song?"
Kawase: "A song for Accel Hearts! First of all, I was very happy. It was a perfect song for the three of us, and I was really looking forward to the recording and the completed song by the three."
Q: "What was your impression when listening to the song for the first time and actually singing it?"
Kawase: "Refreshing, cute, and energetic! I was the first member to record the song. While wondering how the other two would sing, I thought Lia would sing with a feeling that she should lead the other two. So I talked it over with the producers to find a way to sing like Lia."
Q: Which part of the song that you want to listen to?
Kawase: "I think you can newly feel the unique characteristics of their voices, ways of singing, and chorus in the solo versions. I hope you will enjoy the personality of each member!"
- Please send a message to the fans.
Kawase: "The three are so restless in the story of KokoFan. But in this CD, you can feel their atmosphere on the stage as idols, which is very different from their usual self. Accel Hearts has just started running, so please support us!"
---
CD single jacket illustration: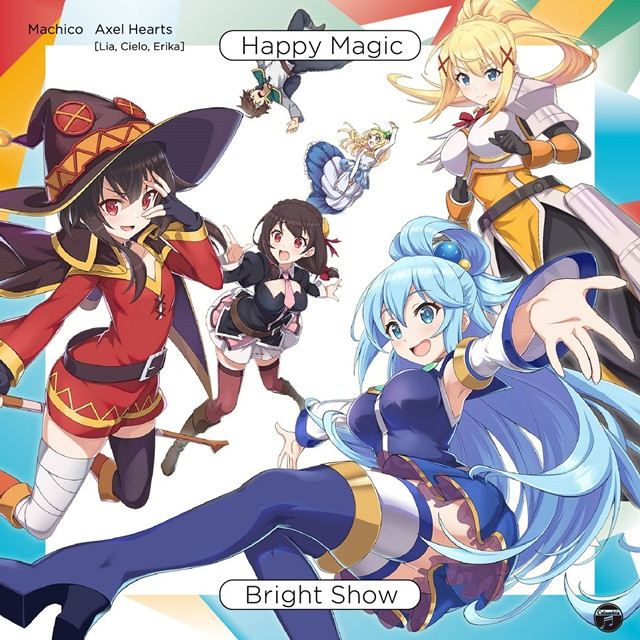 Latest TV CM:
---
Source: Nippon Columbia press release
© Natsume Akatsuki・Kurone Mishima/KADOKAWA/Movie KONOSUBA Production Committee
© Sumzap, Inc