Myojo Charumera Ramen releases instant ramen cups in four Eva styles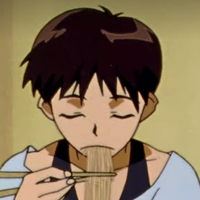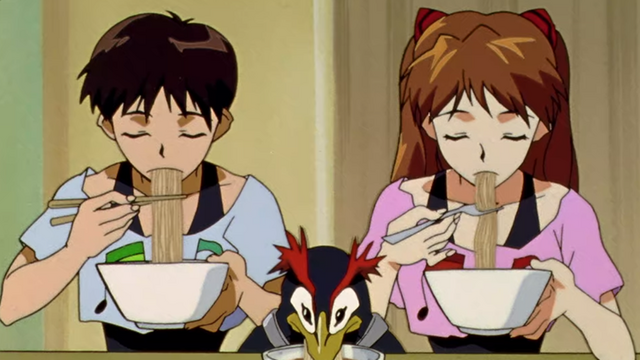 Myojo Charumera is keeping you fed while you wait for the next Evangelion film with the release of a limited-edition ramen flavor!
The popular ramen brand will release the new flavor later this month: tonkotsu with soy sauce and fried garlic. The ramen is packaged in an instant cup featuring art of Shinji, Rei, and Asuka: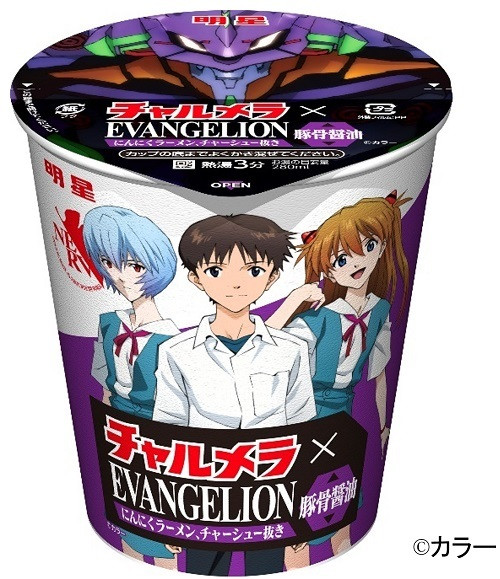 There's another tribute to Eva ont the back of the package: an image of Charumera mascots Old Man Charumera and Black Cat re-enacting the battle with Zeruel. Here's a peek at the scene: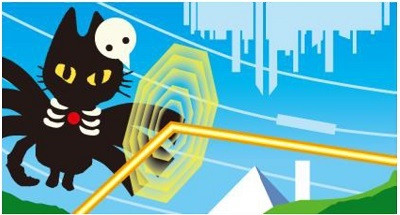 Three more popular flavor flavors—salt, soy sauce, and miso—will also be sold for a limited time with Evangelion-inspired packaging.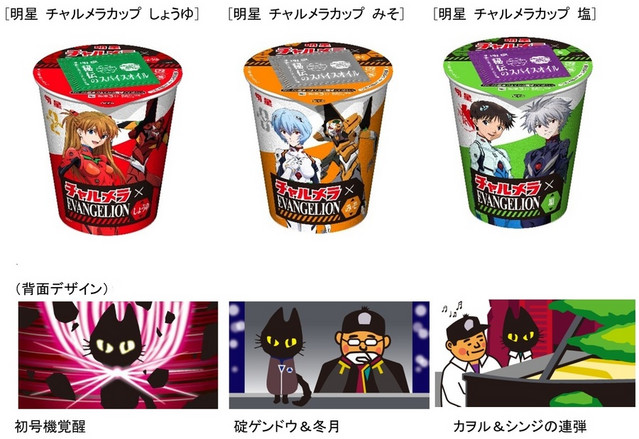 The special-edition ramen flavor and packaging will go on sale in Japan May 18 for a limited time.
>> Evangelion x Charumera Collaboration Page
Source: Comic Natalie