Thew two-song CD will be available on June 17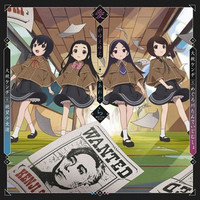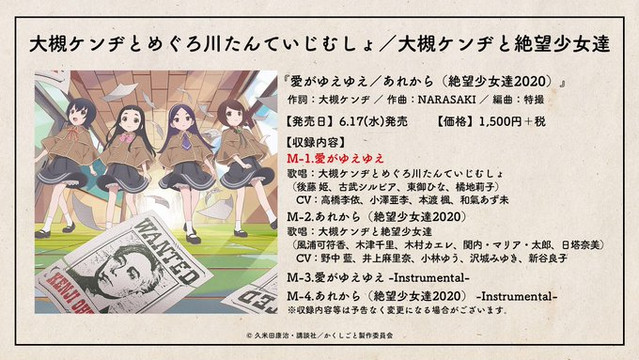 In a two-minute preview video for the upcoming collaboration CD with the Kakushigoto anime, the five-original members of the unit Zetsubou Shoujo-tachi from the Sayonara, Zetsubou-Sensei anime are confirmed to return to perform a new song "Arekara" (Since then) under the unit name Zetsubou Shoujo-tachi 2020.
Both of the Kakushigoto and Sayonara, Zetsubou-Sensei anime adaptations are based on the manga series by Koji Kumeta. The unit Zetsubou Shoujo-tachi was formed by the latter's five main voice actresses: Ai Nonaka (Kafuka Fu'ura), Marina Inoue (Chiri Kitsu), Yu Kobayashi (Kaere Kimura), Miyuki Sawashiro (Taro Maria Sekiutsu), and Ryoko Shintani (Nami Hitou), to perform its OP theme songs collaborated with Kenji Ohtsuki, the vocalist of Japanese rock band Kinniku Shoujo Tai / King-Show.
The collaboration single also includes "Ai ga Yueyue" performed by Ohtsuki Kenji to Megurogawa Tanteijimusho. The unit consists of the four main voice actresses from the Kakushigoto anime: Rie Takahashi (Hime Goto), Ari Ozawa (Silvia Kobu), Kaede Hondo (Hina Toumi), and Azumi Waki (Riko Kicchi). The two-song CD is set to be released on June 17, 2020.
✒絶望少女達2020 キャスト情報解禁

「大槻ケンヂと絶望少女達」が2020年に新曲を引っさげて帰ってくる!

風浦可符香(CV:#野中藍)
木津千里(CV:#井上麻里奈)
木村カエレ(CV:#小林ゆう)
関内・マリア・太郎(CV:#沢城みゆき)
日塔奈美(CV:#新谷良子)#かくしごと pic.twitter.com/s3JwN02TIK

— 『かくしごと』TVアニメ公式 (@kakushigoto_pr) May 7, 2020
CD jacket: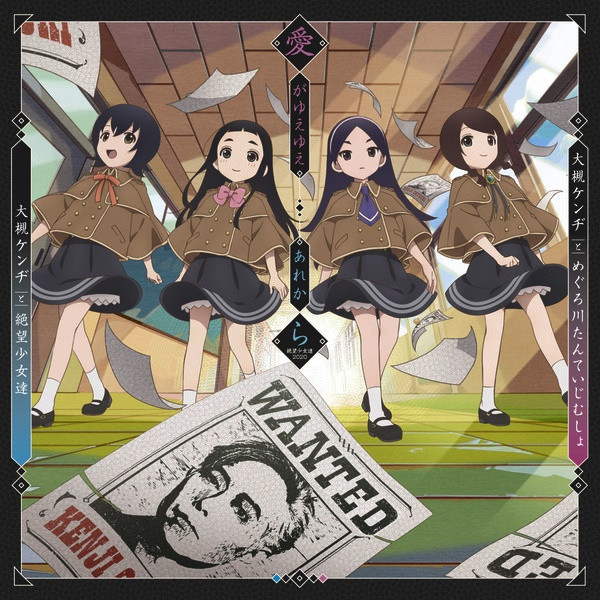 ---
Also, the character voiced by Kenji Otsuki in the Kakushigoto anime's latest sixth episode aired on May 7 was Morido-kun.
✒大槻ケンヂ登場キャラは・・・#かくしごと 第6話

大槻ケンヂが演じたのは・・・・

「もりどくん」 でした!

再度見返したい方はdアニメストア、dTVの配信もご利用ください!https://t.co/lu7RuHP2hS pic.twitter.com/7jnoyvY00x

— 『かくしごと』TVアニメ公式 (@kakushigoto_pr) May 7, 2020
TV anime "Kakushigoto" key visual: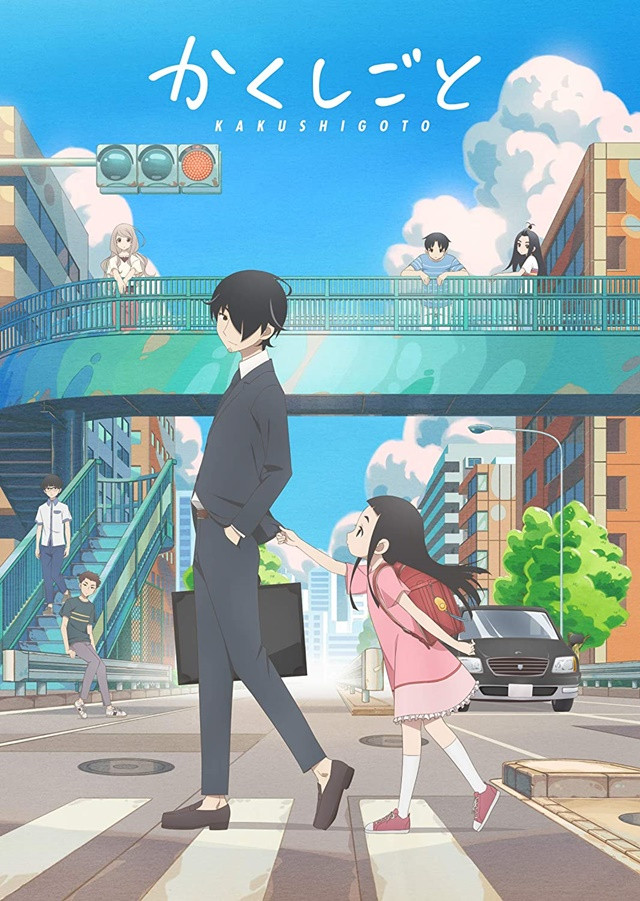 ---
Source: TV anime "Kakushigoto" official Twitter
© Kouji Kumeta, Kodansha/Kakushigoto Production Committee