The voice of Ran Shibuki (Aikatsu!), Uzuki Shimamura (The [email protected]), Saaya Yamabuki (BanG Dream!)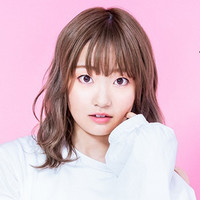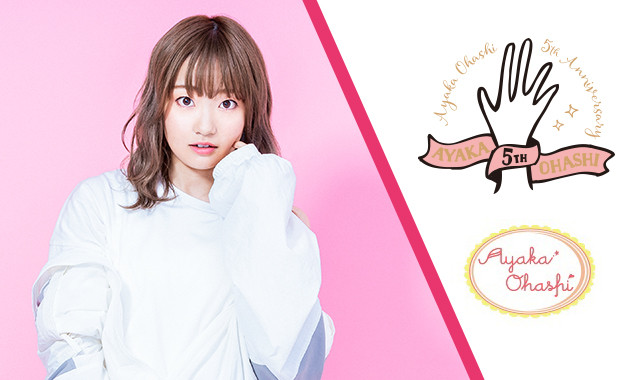 Following the declaration of a state of emergency against the COVID-19 infection in Japan, the release of the "Ohashi Ayaka 5th Anniversary Live -Give Me Five!!!!!- at PACIFICO YOKOHAMA" Blu-ray has been postponed to an indefinite date. For her fans who are forced to stay at home, Lantis has decided to stream a digest from the sold-out concert for free on its official YouTube channel from 21:00 on May 8 (JST) / 05:00 on May 8 (PT).
Ohashi is well-known for her voice acting works as Ran Shibuki in Aikatsu!, Uzuki Shimamura in The [email protected] Cinderella Girls, and Saaya Yamabuki in BanG Dream! (and the drummer of the VA band for the show, Poppin'Party).
Meanwhile, she made her solo singer debut in August 2014, then has released nine singles and two albums so far. To celebrate the fifth anniversary of her solo singer activity, her special concert titled "Ayaka Ohashi 5th Anniversary Live - Give Me Five!!!!!-" was held at Pacifico Yokohama National Convention Hall (capacity: 5,002) in Kanagawa Prefecture on September 29, 2019, and its Blu-ray was originally scheduled to be released in Japan on May 27, 2020.
She will post her comments simultaneously on the video's chat feature.
「大橋彩香5th Anniversary Live 〜 Give Me Five!!!!! 〜」のライブダイジェスト映像が本日21時からYouTubeでプレミア公開!大橋さんのコメントもチャットで発信していく予定です!✨リアルタイムで是非お楽しみください????(スタッフ)https://t.co/54ehfALhG8#大橋彩香5周年 #ギブミーファイブ https://t.co/4WVSBfnViw

— 大橋彩香 公式info (@AyakaOhashi) May 8, 2020
From the concert:
ライブ、たのしんでます!!!????????(あやか) pic.twitter.com/C5GZC3mowV

— 大橋彩香 公式info (@AyakaOhashi) September 29, 2019
Digest clip from her previous solo concert "Special Live 2018 - PROGRESS -" Blu-ray:
---
Source: Lantis
© BANDAI NAMCO Arts Inc. All Rights Reserved.